Grosvenor Prints is celebrating 40 years !
Grosvenor Prints are happy to be celebrating 40 years in Covent Garden with a new listing of over 100 interesting & curious items, containing a selection of satire, UK & foreign topography, portraits, natural history, sporting, decorative scenes and of course ephemera.
Please find the link to Grosvenor Prints' 40th Anniversary Catalogue here.
Highlights include an amazing 'Confederated Coalition' satirical etching by James Gillray …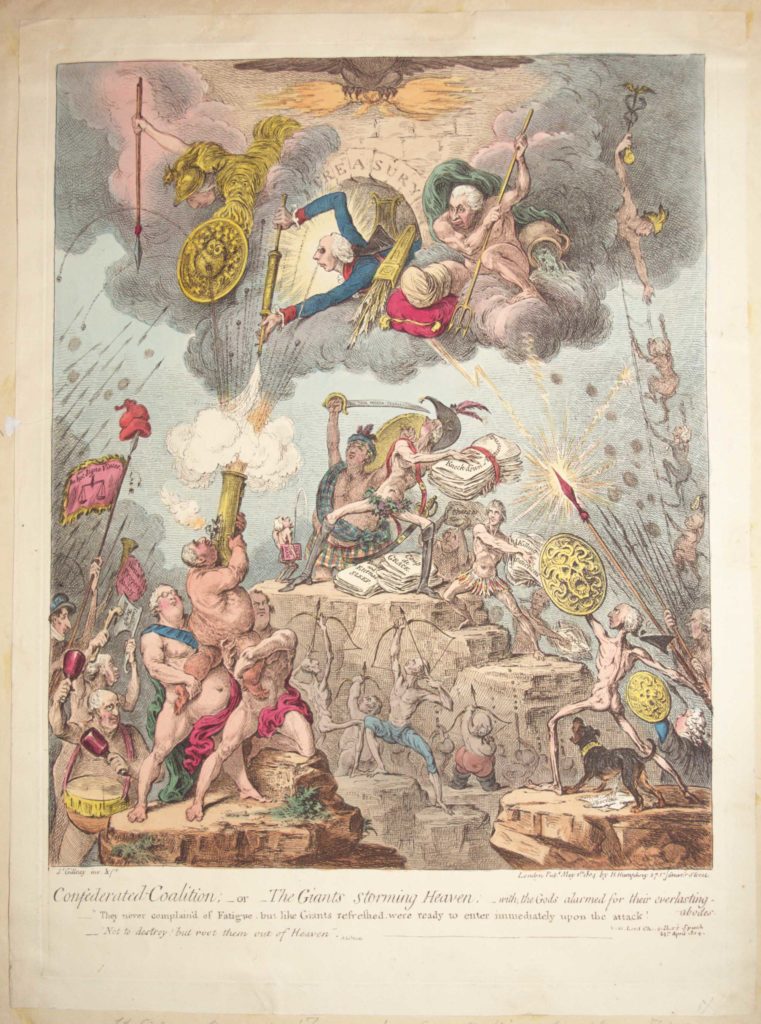 … and a fantastic framed aquatint of the racehorse 'The Colonel' after John Frederick Herring