Extended exhibition, The Sagot-Le garrec gallery
BLEU – OR – ROSE / blue – gold – pink  MAÏLYS SEYDOUX DUMAS' EXHIBITION
LITHOGRAPHS –  ILLUSTRATED BOOKS – PAINTINGS
Backed by this success, the exhibition is extended until saturday, february 29, 2020.
The Sagot – Le Garrec Gallery presents the Bleu – Or – Rose exhibition : lithographs, illustrated books and paintings on paper. Presentation of the 3 albums of the Bleu – Or – Rose trilogy, each of which included 10 lithographs and is accompanied by texts and poems written by Haïm Kern. The lithographs were printed at the Idem workshop in Paris.
In her lithographs as in her paintings on paper, Maïlys Seydoux Dumas is dedicated to series exploring the intimacy of her imagination through introspection by means of portraits and self-portraits where reflections and mirrors predominate but likewise, views from her dotted with mirrors and flowers workshop and table, plunging into a wooded garden, where reality is reflected in imagination and vice-versa.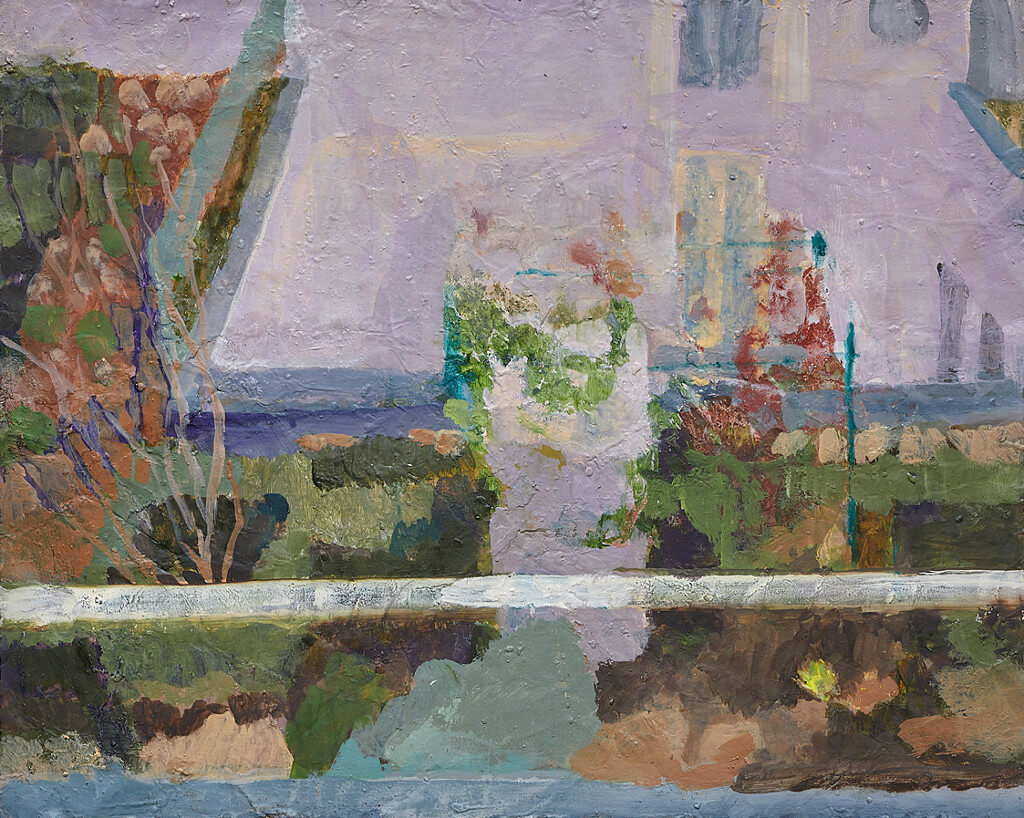 Maïlys Seydoux Dumas. Fin de journée (end of the day). 2018. oil on paper. 41,5 x 52 cm.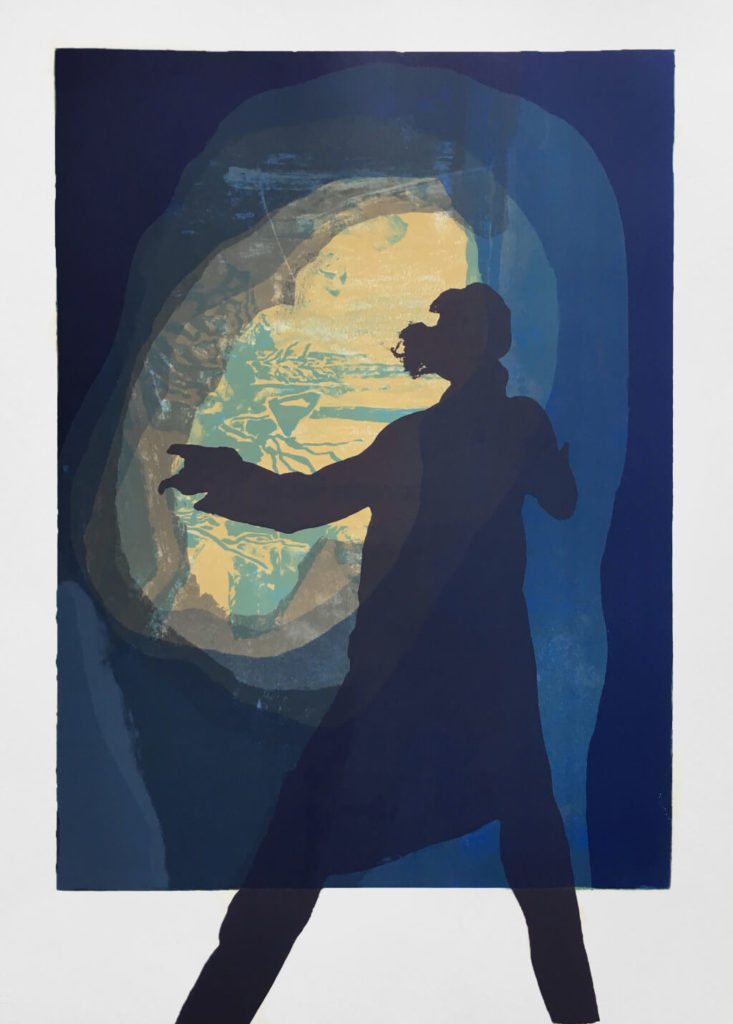 Maïlys Seydoux Dumas. En eaux profondes (deep-sea). Color Lithography. 570 x 420 mm – [760 x 540 mm]. Idem Printer-Paris.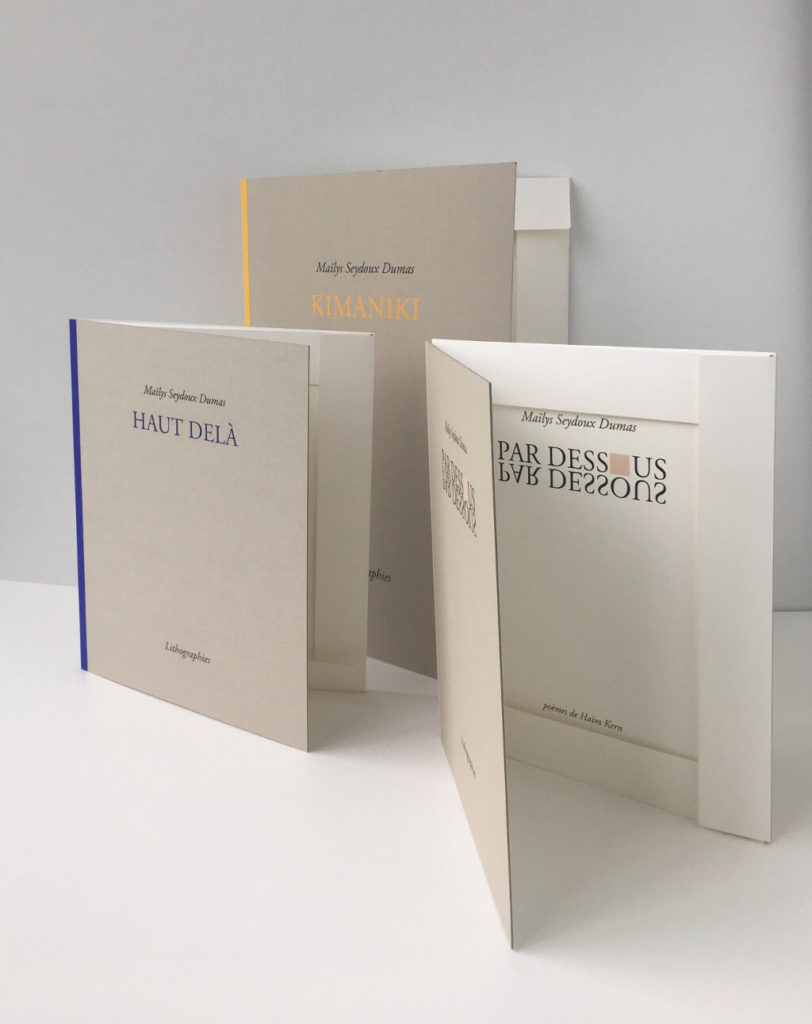 The 3 albums of the Bleu – Or – Rose trilogy