New catalog and Fair, Grosvenor Prints
Grosvenor Prints presents its new catalog for october and will exhibit at the ABA Chelsea Rare Book Fair at Chelsea Old Town Hall: November 1-2, 19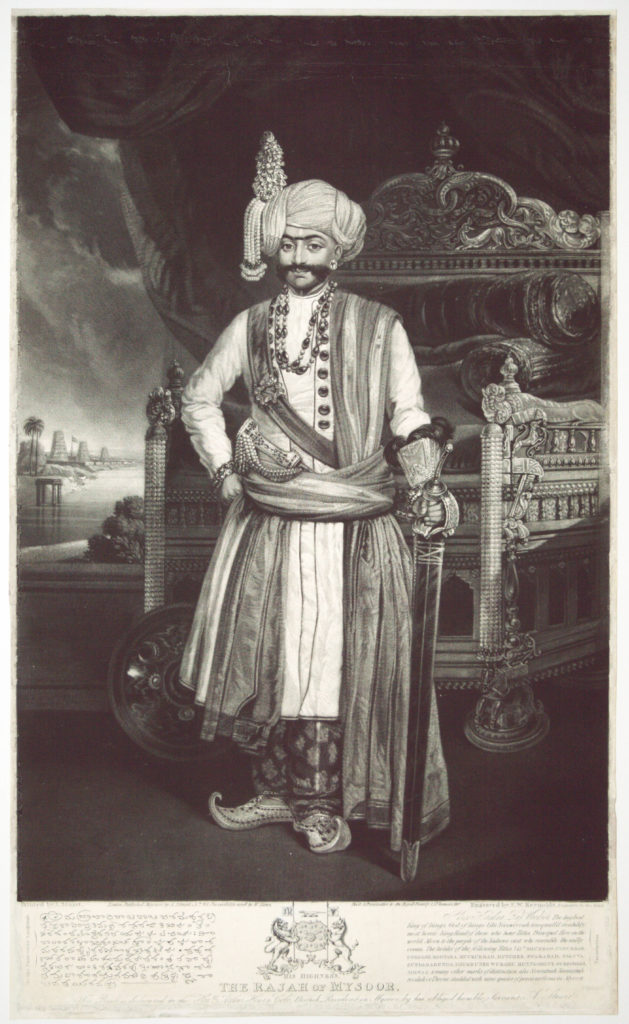 [Maharaja Krishnaraja Wadiyar III] His Highness, the Rajah of Mysoor,
This Print is dedicated to the Hon.ble Arthur Henry Cole, British Resident in Mysoor, by his obliged humble Servant, A.Stuart.
Painted by A. Stuart. Engraved by S.W.Reynolds, Engraver to the King.
London, Published May 1827 by A. Stuart No 93 Piccadilly and by W. Sams, Book and Printseller to the Royal Family, 1 St James's Str.t.
Extremely rare mezzotint. 625 x 380mm (24½ x 15″). Weasr to edges, trimmed to image at top, remargined.
A full-length portrait of Maharaja Sri Sir Mummadi Krishnaraja Wodeyar (1794-1868), ruler of Mysore for nearly seventy years. The Wodeyar dynasty had ruled Mysore from 1399 until 1766, when they were usurped by Hyder Ali. Krishnaraja returned to the throne in 1799 when the British defeated Hyder Ali's son Tipu Sultan.
Under the image are a coat of arms and Krishnaraja's titles written in Kannada script with an English translation.
Little is known about the artist: this portrait is the only fact in the British Museum biography.
Not in Whitman; BM 1905,0608.24.
£ 3 000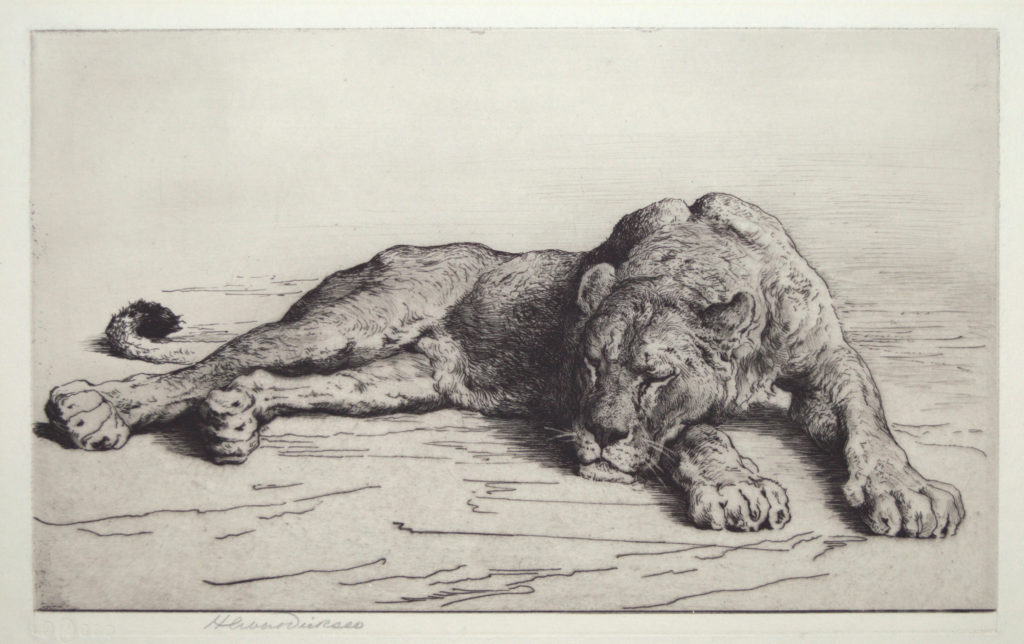 [Lioness Sleeping.]
Herbert Dicksee. [Signed in pencil.]
[n.d., c.1917.]
Drypoint etching, proof signed by the artist. 185 x 305mm (7¼ x 12″), with Printsellers' Association blindstamps.
£ 750