Exhibition Cyr Boitard's paintings, the Nathalie Béreau Gallery
JUNE 9 to 14, 2020
There is  no private viewing in this period but we will welcome you back with joy to make you discover the artist's paintings: no longer in a virtual way but to let you taste the pleasure of a direct relationship to the work! and to the artist, present at the exhibition.
The opening schedules have therefore been established to receive you in the best possible conditions  and in compliance with  current barrier measures.
The espace beaurepaire is quite big and can therefore allow us to make you wait serenely at the reception desk.
Espace beaurepaire / 28, rue Beaurepaire 75010 – Paris.
Do not hesitate to contact us before GOING FOR A VISIT!
Tel 0679712644/ nbereau@hotmail.fr
www.nathaliebereau.com
Arranged schedules :
From 9 to 13 june 2020 > noon-9 pm & sunday 14 june > noon -6 pm.
barrier measures / hydroalcoholic gel available at the entrance, wearing a mask is mandatory to access the exhibition. number of visitors limited to 10 people at the same time, priority is given to appointments made in advance.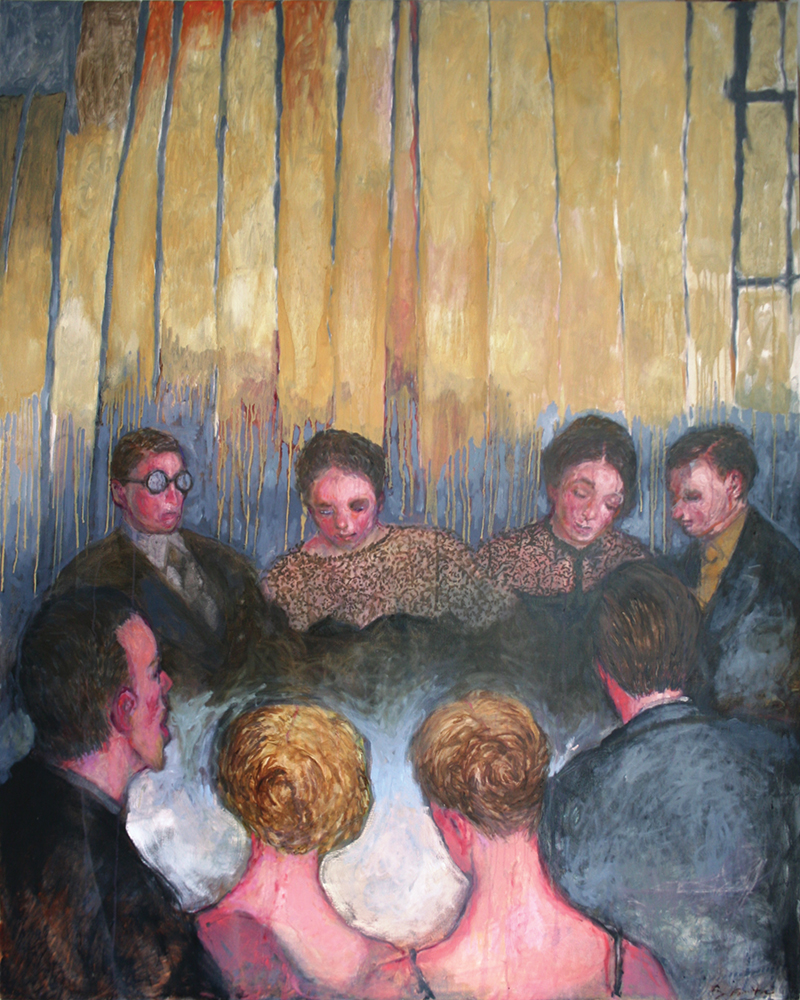 Cyr Boitard, LES COULURES/ THE PAINT-RUNS 2018-2020 / oil on canvas, 130 x 160 cm
Personal exhibition of the artist Cyr Boitard, presenting about thirty recent paintings as well as sketchbooks. all works are for sale.
Organized by the Nathalie Béreau gallery, based upon an idea by Cyr Boitard, the exhibition has been built up over the last few months.
"After long months in his Tours workshop, with the idea of creative isolation to the point of having to shut himself away, this exhibition of an extraordinary springtime has arisen.
June 2020, Paris. Cyr Boitard is exhibiting his latest paintings. 30, to be precise, but  they could increase in number, as the painter likes to work on the motif so much, multiplying it exponentially. These sketches, have tirelessly been unfolded on notebooks for several years and could have been forgotten before the artist began reappropriating them as matrices for his oils on canvas. A recurring or even obsessive motif from these notebooks will then have to be worked on by the painter in order to get rid of it. …" (from the catalog)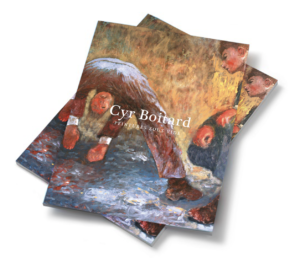 Catalog : "Peintures sous vide / vacuum paintings", 2020 (15€) brings together all the paintings made for the exhibition as well as examples of sketches / available for the exhibition.

Cyr Boitard, COCODRILLIO #3, 2019-2020 / oil on canvas, 90 x 90 cm (part one)