Exhibition of Gunnar Norrman's work, the Documents 15 Gallery
GUNNAR NORRMAN (1912-2005)
LUMIÈRE DU NORD / NORTHERN LIGHTS – drawings & engravings
This is the second time the Documents 15 Gallery has devoted an exhibition to the Swedish artist Gunnar Norrman.
Self-taught, Norrman has dedicated his life to the realization of numerous black and white drawings and engravings for more than 50 years. With great finesse, his drypoint engravings evoke the poetic silence of nature that surrounded him. Seascapes, morning mists, trees, flowers and still lifes are at the core of his work.
Drawings and prints created between 1953 and 1997 will then be presented together at this exhibition.
Exhibition from Friday, June 5 to Saturday, July 4, without private viewing. Free admission or by appointment.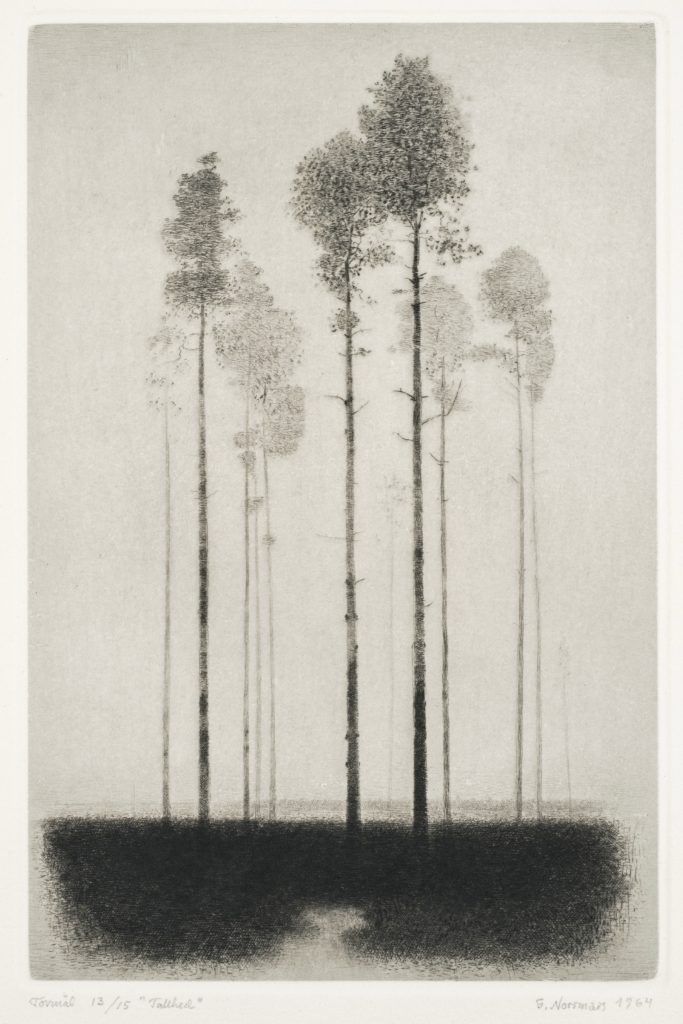 Tallhed (Pine Heath), 1964.
Dry point etching.
Signed, dated, titled and numbered edition proof (out of 15), 21 x 14 cm (30.2 x 22.8 cm per print)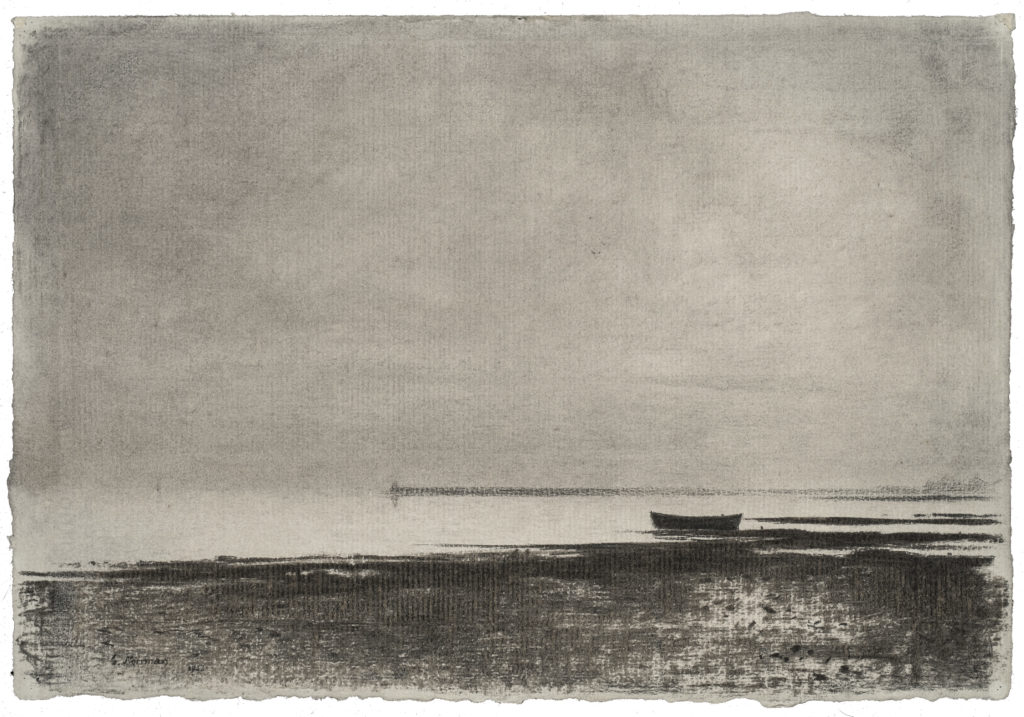 Mörk strand (Dark Beach), 1953 Charcoal drawing.
Signed and dated unique work, 33,5 x 49 cm