The Sagot – Le Garrec Gallery publishes for the month of October a catalog presenting a selection of 25 prints and drawings. The main works highlighted are surrounded by: a rare complete suite of the Fifteen lithographs after Degas executed by Georges William Thornley, accompanied by an additional signed plate, a portrait of Aristide Bruand engraved by Marcellin Desboutin, a superb pastel by Auguste Lepère, an elegant tiger head designed by Paul Jouve but above all, a gorgeous lithograph by Diego Rivera Frutos de la Escuela as well as the first proof of a Pablo Picasso's etching.
Prints and drawings by Félix Buhot, Sir Francis Seymour Haden, Paul Signac, Camille Pissarro, Émile Dezaunay, Henri Rivière, Eugène Delâtre, Jacques Villon, Mario Avati, Kiyoshi Hasegawa, Philippe Mohlitz, Bernard Buffet, Joerg Ortner, Claude Weisbuch, are included to complete this set, along with a portrait of the engraver Pieter Dupont by Théophile Alexandre Steinlen, 2 engraved woods  by Félix Vallotton, a self-portrait by Louis Legrand and a color engraving by Auguste Lepère.
The catalog is available at the gallery and these works will be exhibited throughout the month of October.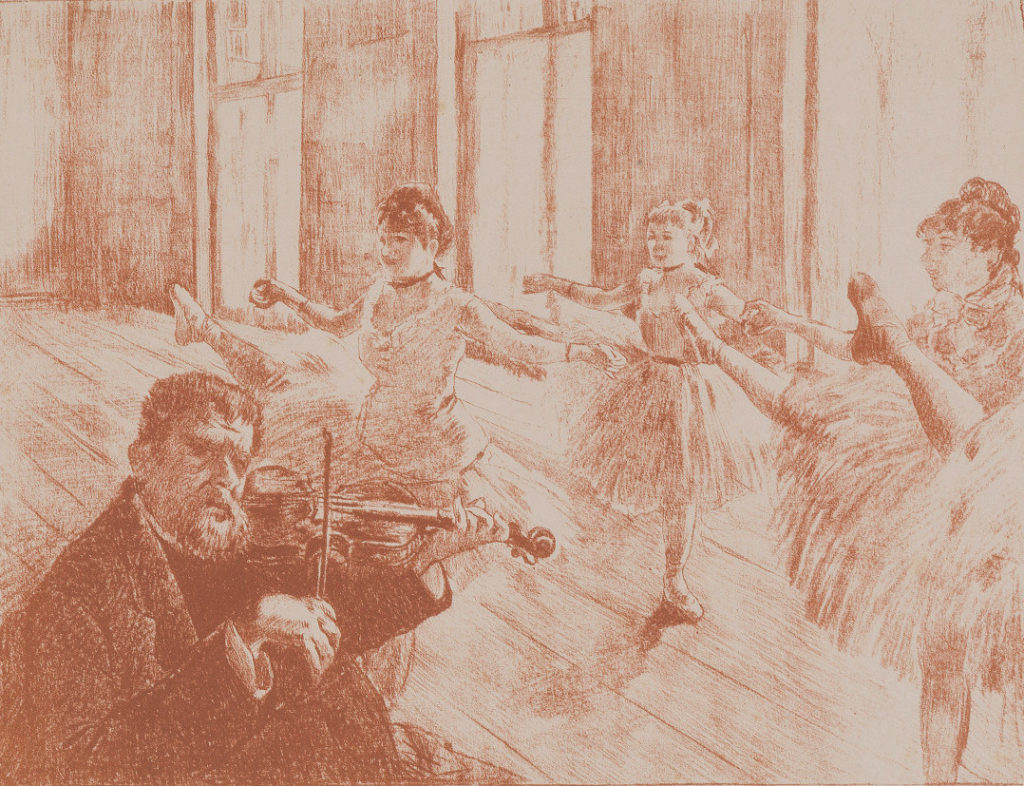 Georges William THORNLEY. Plate for Quinze lithographies d'après Degas. circa 1888-1889. From an Edgar Degas Lithograph. 476 x 350 mm.
Kiyoshi HASEGAWA. Grasses in a bottle. 1966. Mezzotint. 360 x 269 mm. Uozu