Tony Soulié exhibition at the l'Estampe Gallery
From Wednesday March 24, 2021 to Tuesday April 13, 2021
The l'Estampe gallery offers a selection of recent works as well as works representing our collaboration with Tony Soulié that has spanned over 20 years.
After having worked on the ambiance and spirit of great megacities, the artist gives us in his latest works a more accomplished pictorial act, marked by a certain kind of freedom.
Inspired chronicler of megapolises, Tony Soulié brings back from his trips photographic prints he subsequently  magnifies in his studio.
The artist adds material and density to these photos, some varnish which illuminates here and there a stencil printing process, transforming the image, adorning it with traces or imprints and revealing a city or an imaginary desert where a human being appears in his intimate and everyday surroundings.
Tony Soulié's deserts and volcanoes make  edelible impressions and give us a new version, a new entry into a world where elements and forces of nature including rock, water, metal suggest our vulnerability.
Nomadic artist, photographer, painter, sculptor, engraver, performer, Tony Soulié has been exhibiting in Paris and around the world since 1975. His works are visible in several French and foreign museums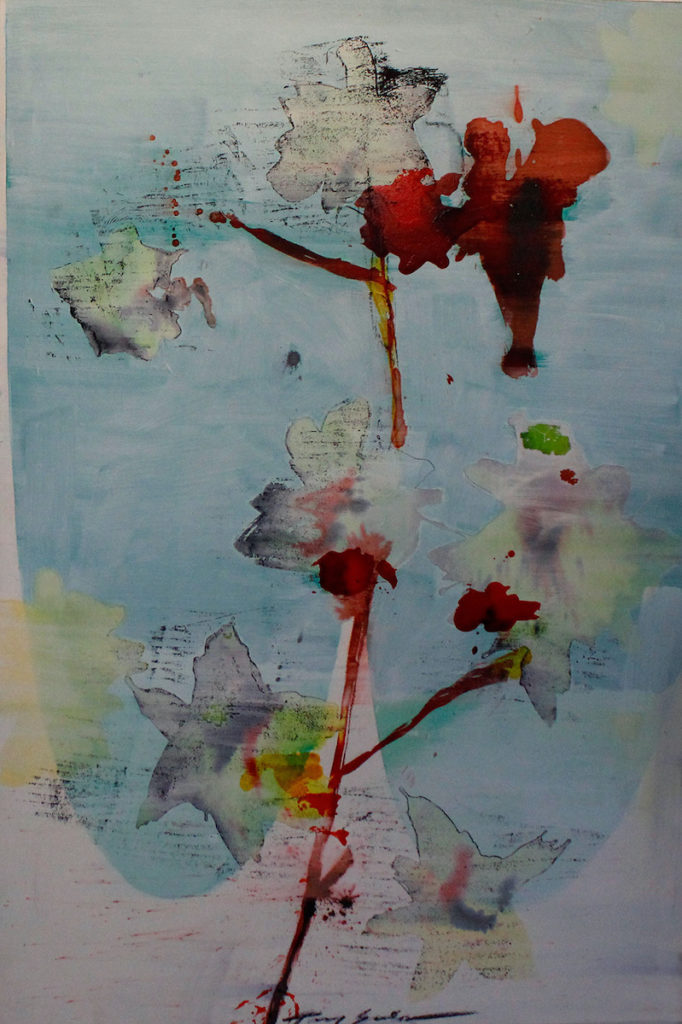 "Flowers", mixed media, 125x170cm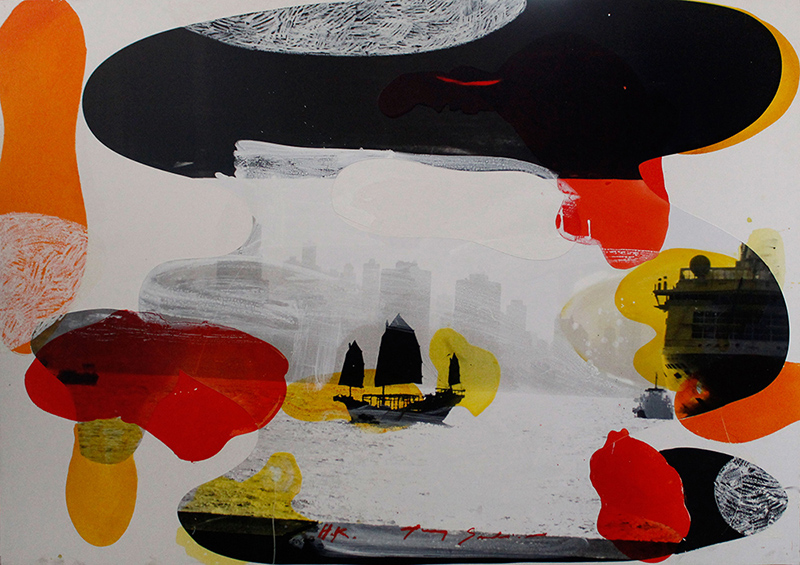 "La grande jonque", mixed media, 177x125cm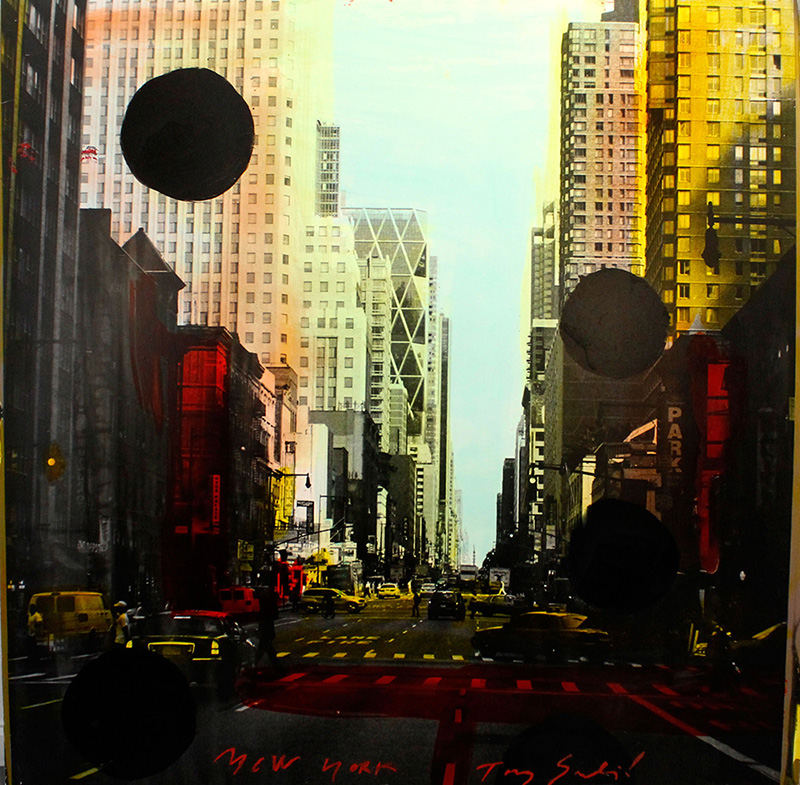 "New York", mixed media, 125x125cm