The Paul Prouté gallery, new catalog
A little-known painter, Norbert Goeneutte (1854-1894) was an active and renowned engraver. The Paul Prouté  gallery is pleased to present in its latest catalog a selection of prints by the artist that pays tribute to his great mastery of engraving and offers us some insight into the last years of the 19th century.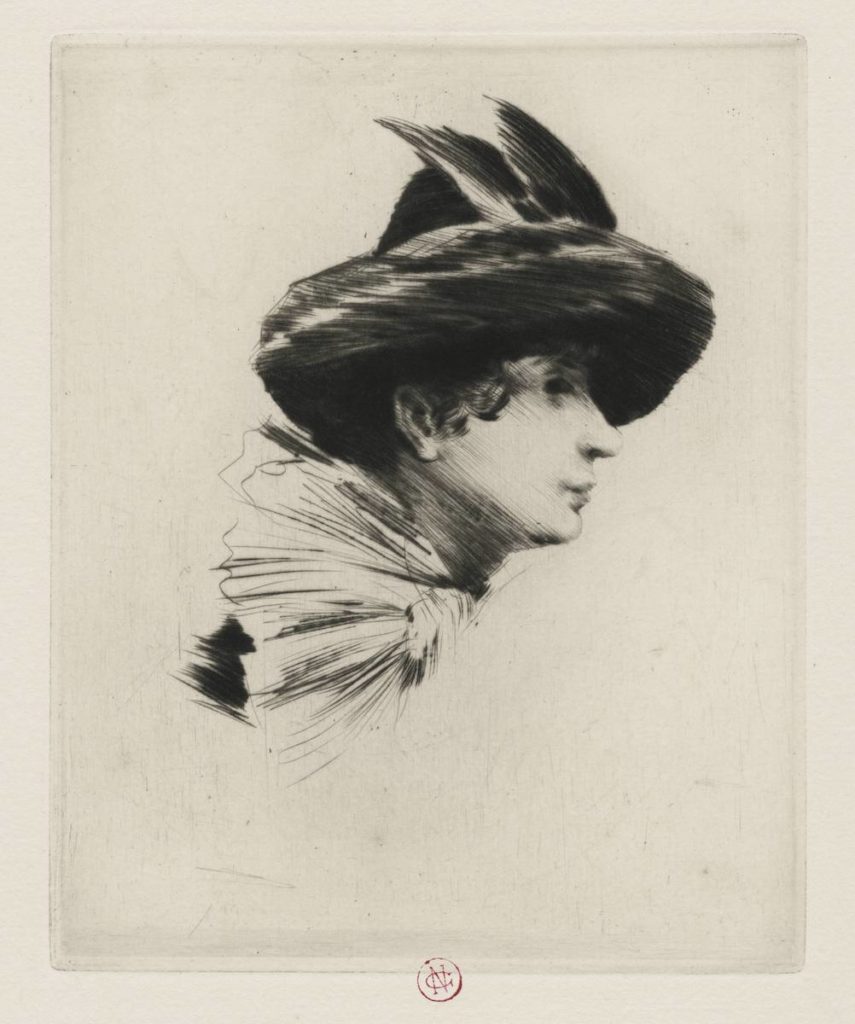 Anna Goeneutte with Hat and Scarf (The artist's younger sister), before 1888. Original drypoint etching, 174 x 139 mm, proof on laid paper.
Upload the catalog: Catalogue Goeneutte