The Christian Collin Gallery at the Grand Palais
Almery Lobel-Riche, Mosque of Karaouine in Fez. Morocco, etching and aquatint.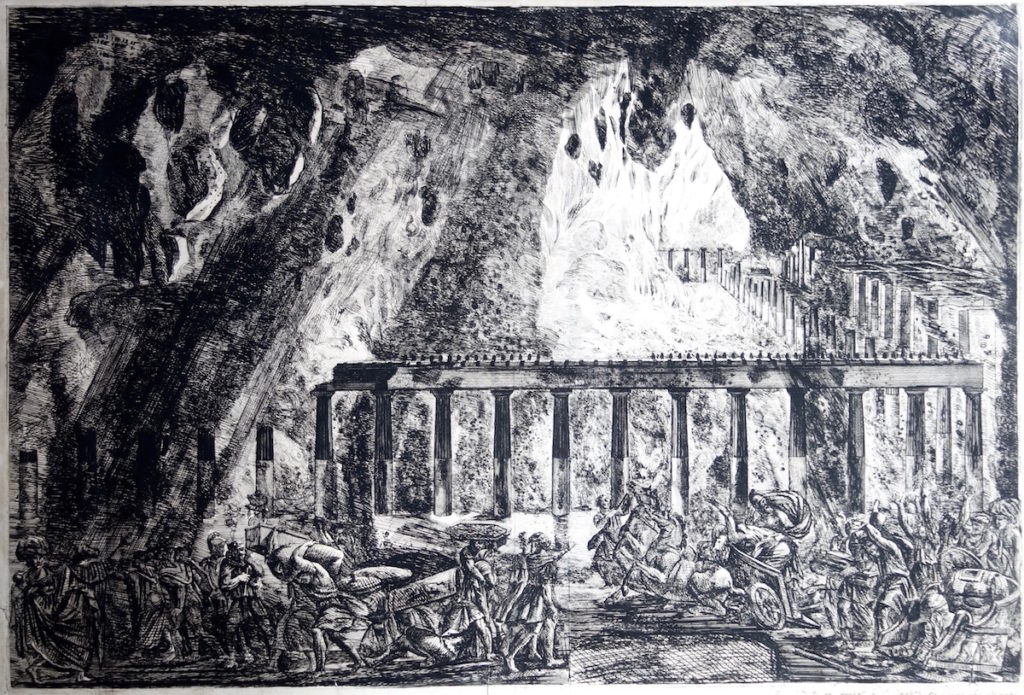 Francesco Piranesi, [Fire affecting the temples of Pompeii].
etching, pl. of the "Antiquities of Greater Greece".
Let's meet up with prints and drawings from old books at the Grand Palais from September 18 to 20, 2020 !
It is with great pleasure that the CSEDT galleries welcome you !
Opening by invitation on September 17.
Detailed program, list of exhibitors on the: Salon du livre rare et de l'estampe