The Martinez D. Gallery announces the publication of its XXIVth catalog bringing together a fine selection of old and modern prints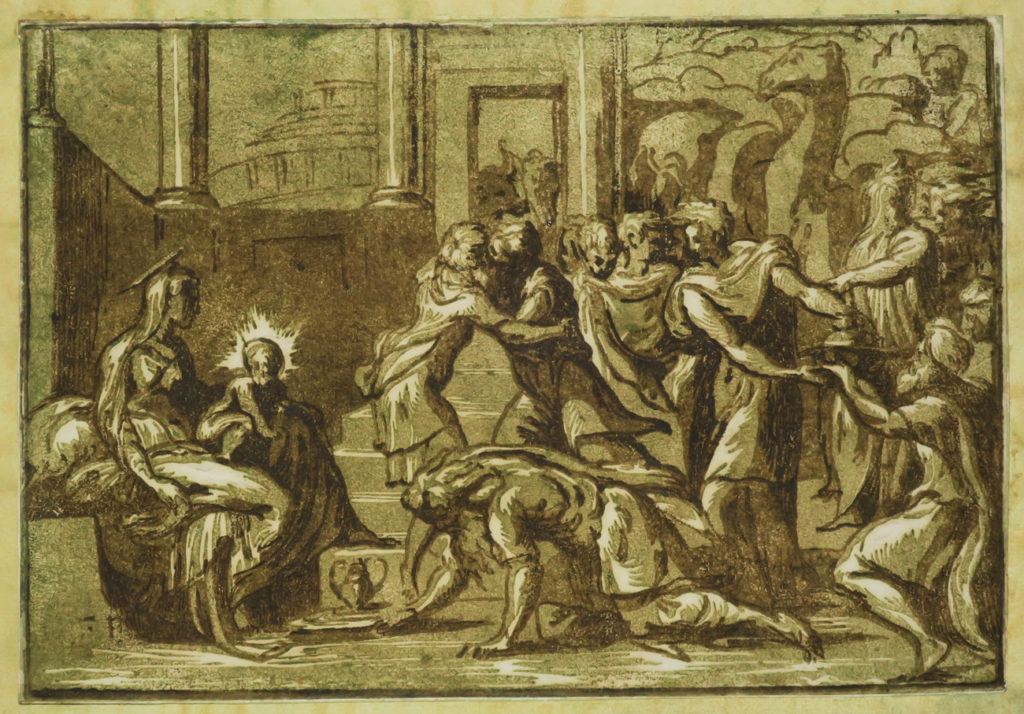 Woodcut in chiaroscuro attributed to Giuseppe Niccolo Vicentino (Active between 1520 and 1550), printed in 3 shades of green, on laid paper.
Bartsch, n°2. Rare proof of the first state with the monogram "F.P." at the bottom left in the wax tablet (before it is modified by a date "MDCV" and the double letter A).
Artwork done from a drawing by Parmigianino (c.1528) kept at the Louvre Museum.
Giuseppe Niccolo Vicentino, a man about whom not much is known to date, has often worked from drawings by different authors and directed the most prolific chiaroscuro workshop of the 16th century.
His matrices were later acquired and reused by Andrea Andreani (Mantua 1540-1623) who modified the artist's monogram with his own, a double letter A.