"Mario Sironi unpublished. Drawings and plates", The Gallery Il Bulino Antiche Stampe
Drawings and matrices
Exhibition from April 18 to May 6, 2023
With the collaboration of the Association for the patronage and promotion of the figure and work of Mario Sironi.
Catalog edited by Matteo Crespi, with an introductory essay by Elena Pontiggia.
Drawings
Matteo Crespi has discovered and recently acquired the Pietro Grigis' collection of 37 unpublished drawings by Mario Sironi. The works have been studied and archived by the Associazione per il patrocinio e la promozione della figura e dell'opera di Mario Sironi. The collection is valuable both for the subjects and for the span in which they were made (the largest group of drawings belongs to the 20s).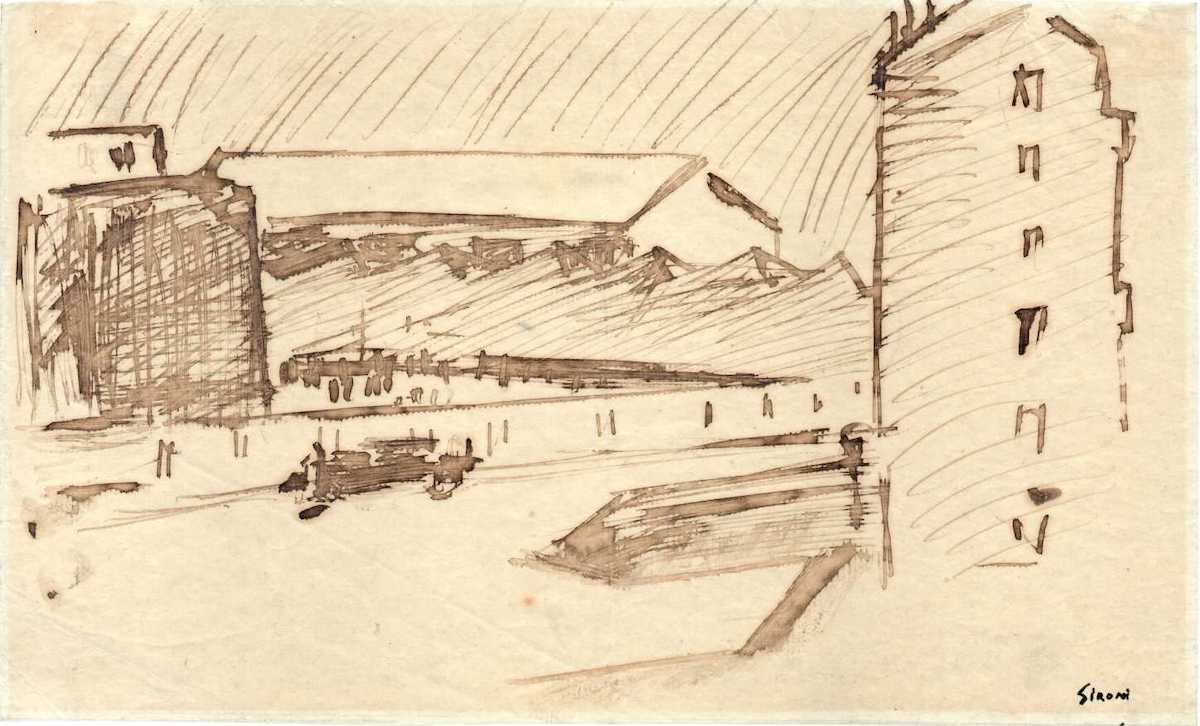 Plates
Eight zinc plates, thought lost, will be on display for the first time. Two of them are unpublished. After the World War II Sironi gave them to an aspiring artist, they were saved by his heirs.
Sironi practiced drypoint etching in a period between 1907 and 1917. He has never made a numbered edition as evidenced by Vitali (1931 and 1934), Traversi (1968) and Bartolini (1976).