Latest acquisitions, japanese prints, Christian Collin Gallery
The Christian Collin Gallery presents its latest acquisitions of Japanese prints from ukiyo-e and shin-hanga genre, including several plates from the exceptional series of the famous "Vues célèbres des Cinquantre-Trois Stations du Tôkaidô/ fifty-three stations of the Tôkaidô" by Ando Hiroshige.
This set can be discovered at the gallery and on the website www.collin-estampes.fr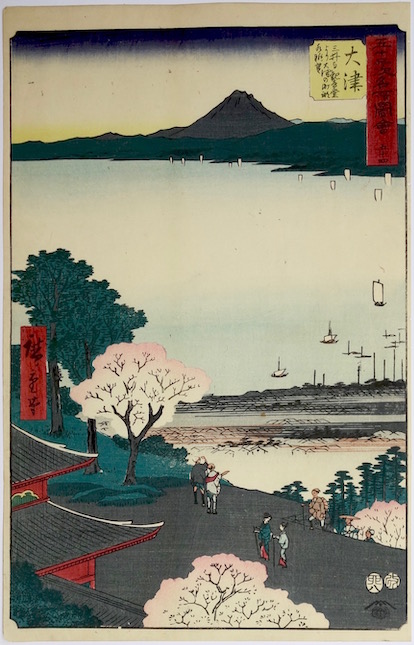 Ando Hiroshige, View of the lake and Otsu city from the Mii temple, colour woodcut, 1855.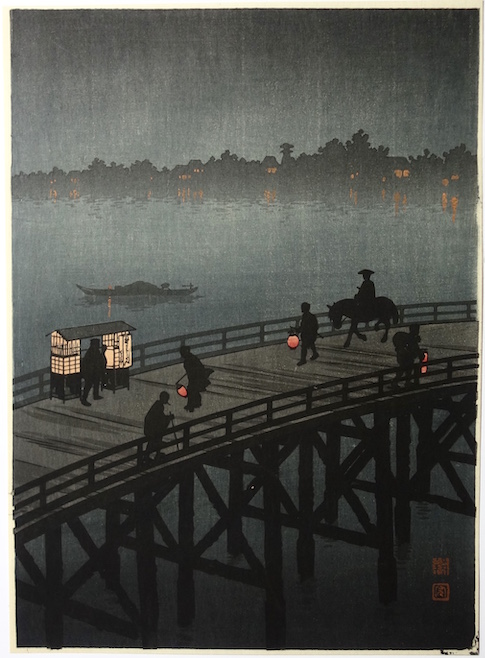 Koho Shoda,  Ohashi bridge at Atako, colour woodcut, c. 1910-1930.