Exhibition "Chimeras", Baudoin Lebon gallery
Joel-Peter Witkin et Patrick Bailly-Maître-Grand until march, 28thThe gallery presents the exhibition "Chimeras"
The two photographers, virtuosos of  installations, as always, seized themes valuing the strange, the surreal, a better way of giving birth to"chimeras".
In Joel-Peter Witkin's work, strange beings mix together, between realistic and fantastic creatures. Through a work of hybridization, he gives body to beings that belong to all species without being owned by any.
And as for Patrick Bailly-Maitre-Grand, he metamorphoses everyday objects or hunted  out items at an antique fair. In Recto Verso a Plexiglas figurine gives birth to a sort of Martian with four arms, bone- covered and a two-faced head that does not know which way to look.
These two photographers are also outstanding technicians, who explore inventiveness of photographic act in the intimacy of a laboratory, through various manipulations and formulas, and reveal a poetic and conceptual imagination.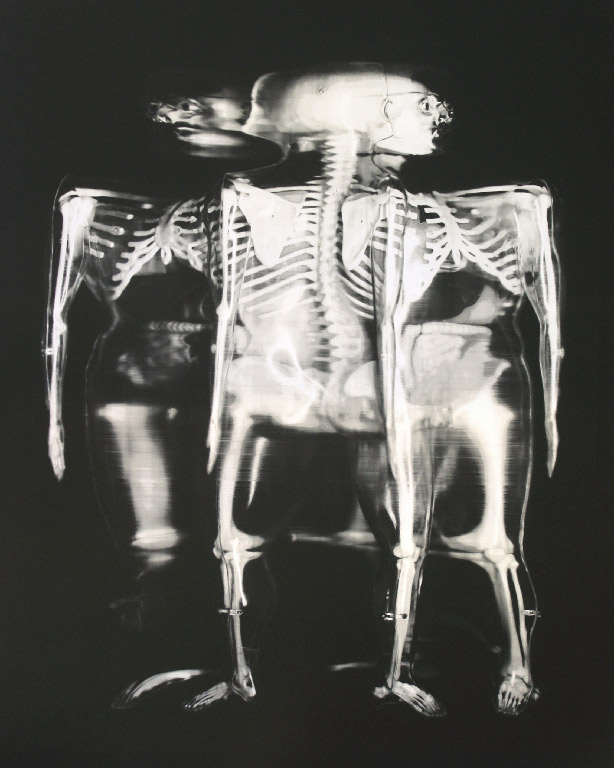 Recto-Verso, 2008  silver print on paper, Image : 83 x 100,5 cm © Patrick Bailly-Maître-Grand courtesy baudoin lebon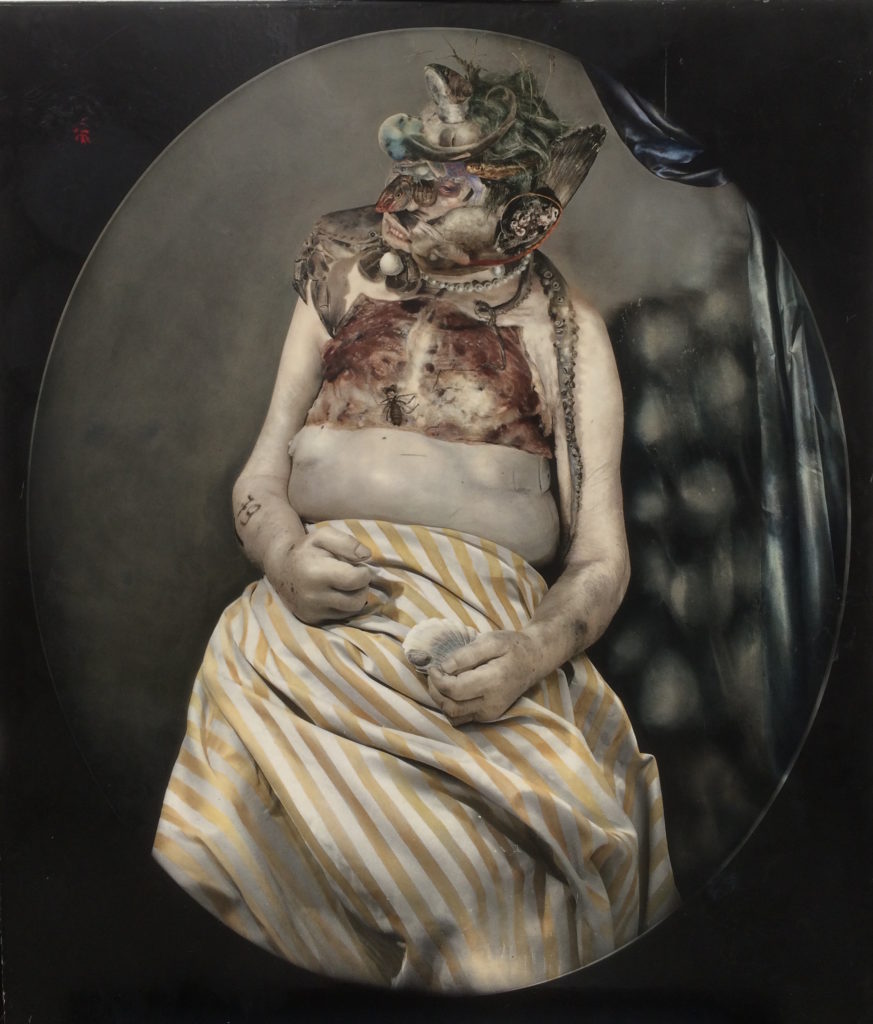 Drowned at sea, 2002, Silver print enhanced with encaustic, Image : 75,5 x 63,5 cm © Joel-Peter Witkin courtesy baudoin lebon