Blue exhibition, Baudoin Lebon Gallery
Blue Exhibition
28 October – 7 November > extended until 5 December
Virtual exhibition can be seen at : Exposition Bleu
Today,  blue is the preferred color of most Western countries; however, it has not always been so. It was first disliked by the Greeks and the Romans. Then it has become a symbol of purity and royalty. In painting, it was first used to represent water and air. Afterwards it became a color conducive to the exploration of the soul among the Romantics.
Picasso gives it a melancholic dimension in his blue period, which began after the suicide of a friend. Blue then becomes the color of introspection. We may think about Matisse's Nus bleus, and of course Yves Klein and his ultramarine blue -IKB, from now on called Klein blue. Blue is also a symbol of truth,  perhaps for that very reason, it inspires artists in their quest for truth.
Baudoin lebon has invited for the fall season, three artists who give a different design to the colour blue:
Sensitive and meditative blue in Vicky Colombet's work
Blue sculpted as a raw material by Elissa Marchal
Blue all in gestures in Karen Farkas' work.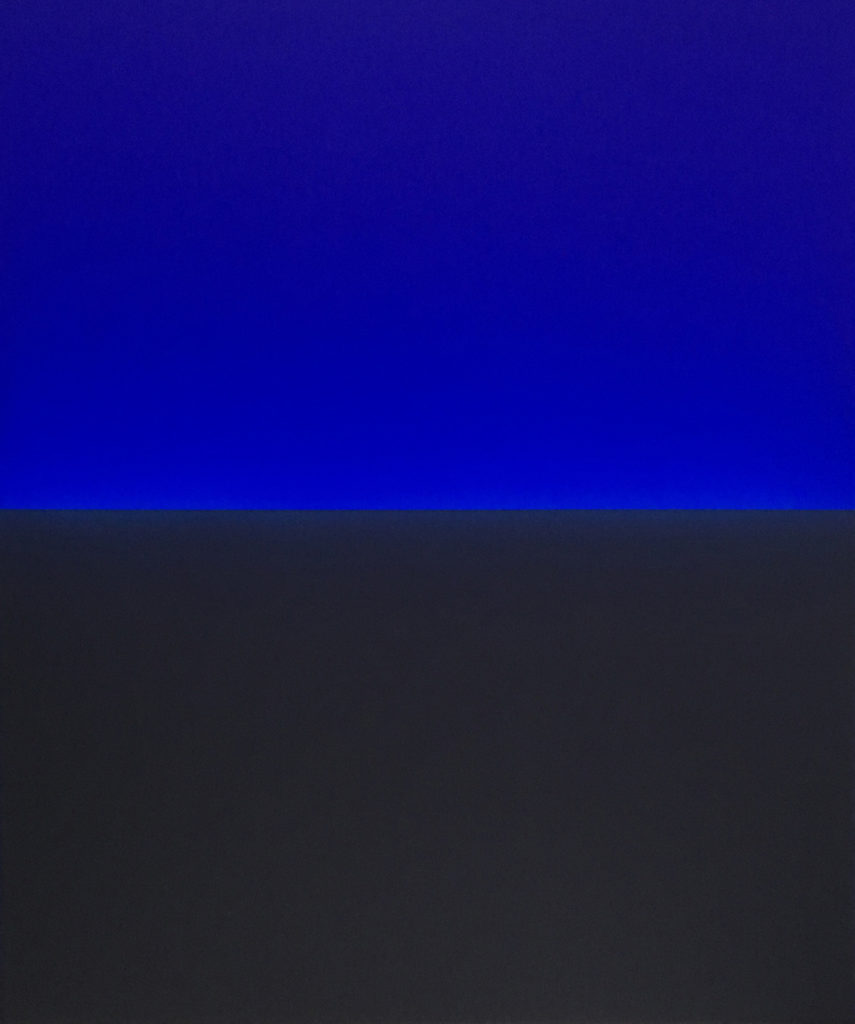 Elissa MARCHAL
Horizon 198, 2019
Horizons
Polyester 227
55 x 46 cm
N° Inv. BL48214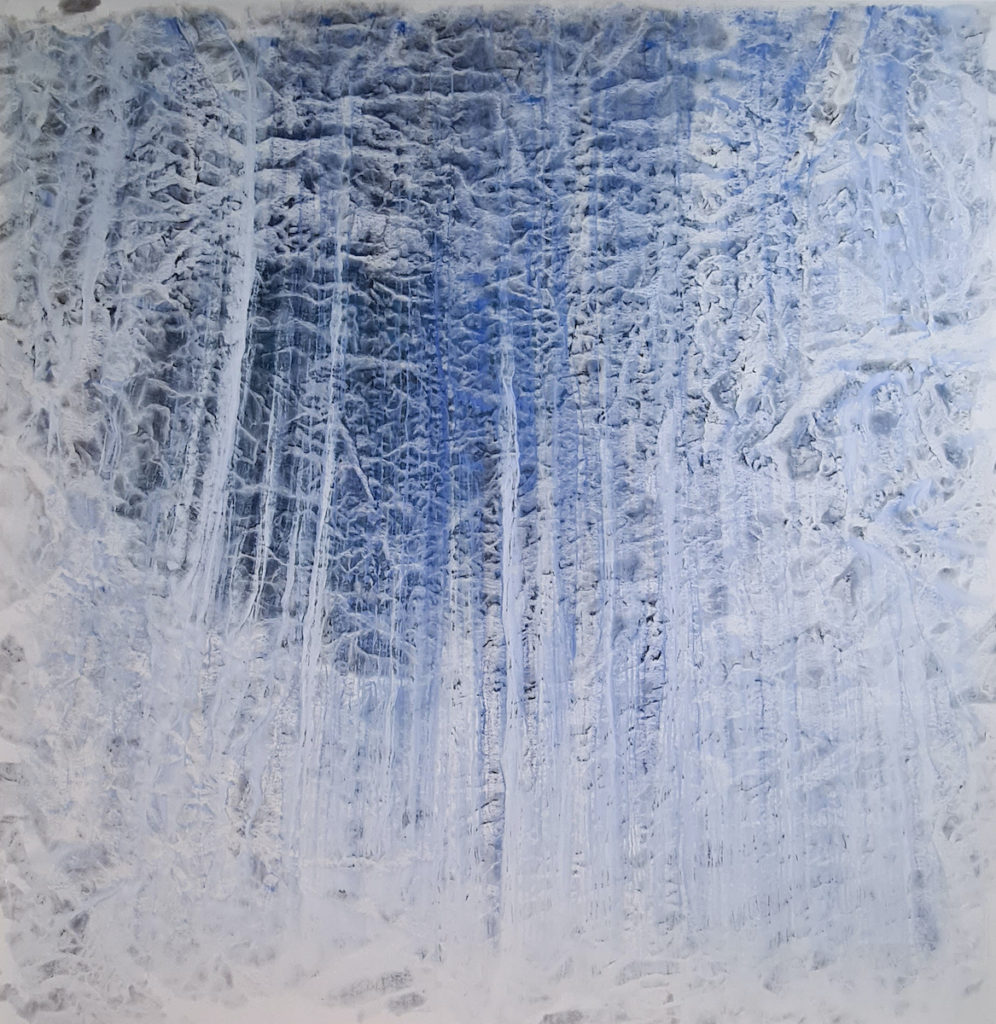 Vicky COLOMBET
Waterfall #1369, 2017
Pigments, oil, alkyd on canvas
157,48 x 162,56 cm
One-off piece
N° Inv. BL47579