Theater of objects, exhibition, Sagot – Le Garrec Gallery
Au théâtre des objets – theater of objects
Exhibition until Saturday, February 13, 2021
Maïlys Seydoux Dumas
The Sagot – Le Garrec Gallery displays the " Au théâtre des objets – theater of objects "exhibition by Maïlys Seydoux Dumas with a collection of paintings on paper and prints, lithographs and woodcuts.
The exhibition is an expression of Maïlys Seydoux Dumas' existential questions about the survival of the soul after being confined in a closed off world and devoid of any creativity. The artist has imagined a theatrical representation through her paintings on crumpled paper accompanied by Haïm Kern's poems, distributing roles to objects.
The curtain rises at the Acacias in her workshop. The casting and scenes that make up this troupe of characters possessing a soul, are discovered by spectators. These scenes are imbued with symbolism in warm tones where pink and purple predominate in a spirit of softness and lightness.
Welcome to the Maïlys Seydoux Dumas ' theater of objects!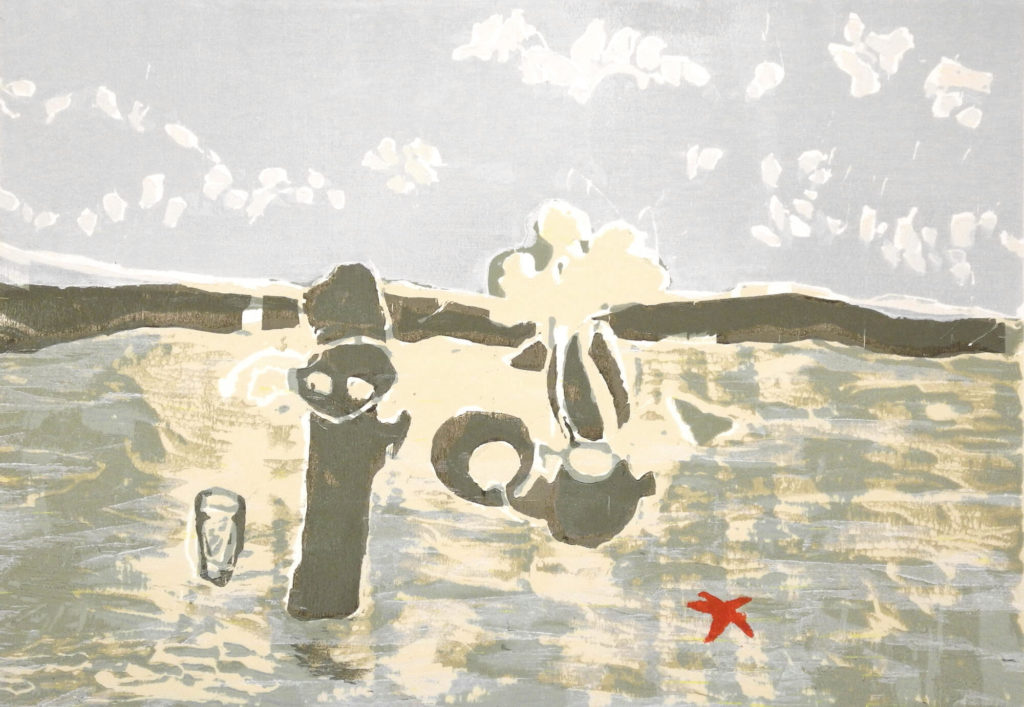 Maïlys Seydoux Dumas. Ode to the Star – Nighttime. 2020. Color wood engraving. 281 x 401 mm. Printer Idem, Paris.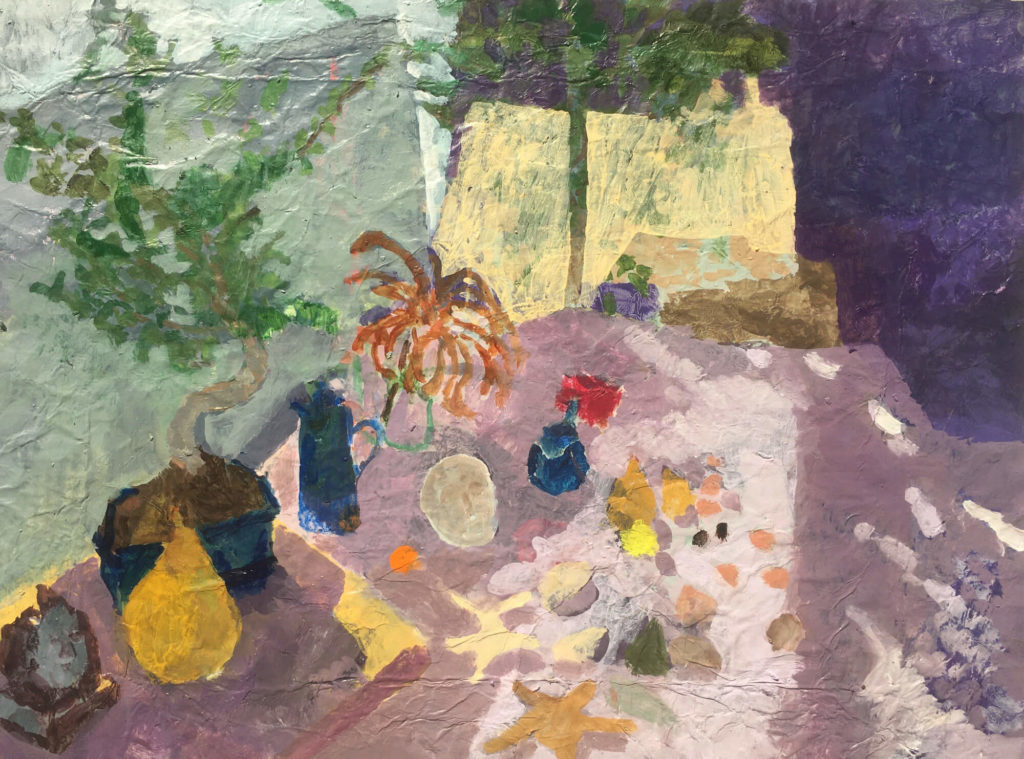 Maïlys Seydoux Dumas. Back on stage after vacations. 2020. Oil on paper. 55 x 75 cm.