The Martinez D. Gallery at the Grand Palais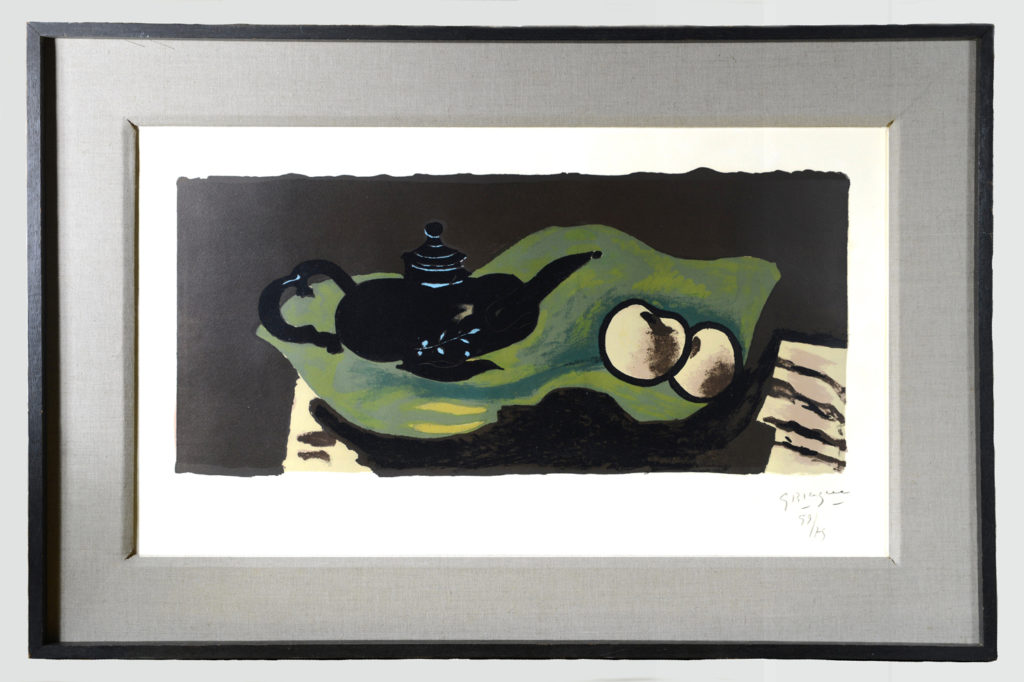 Georges BRAQUE
Argenteuil 1882 † Paris 1963
Théière et pommes (Teapot and apples). 1946.
Original lithograph, printed in colours.
55,5 x 75,5.
References: Dora Vallier, n°33. Mourlot, n°6.
Very nice proof on wove paper, printed by Mourlot,  numbered 59 out of 75 editions and hand- signed in black pencil by the artist.  Published by Maeght.
Full margins.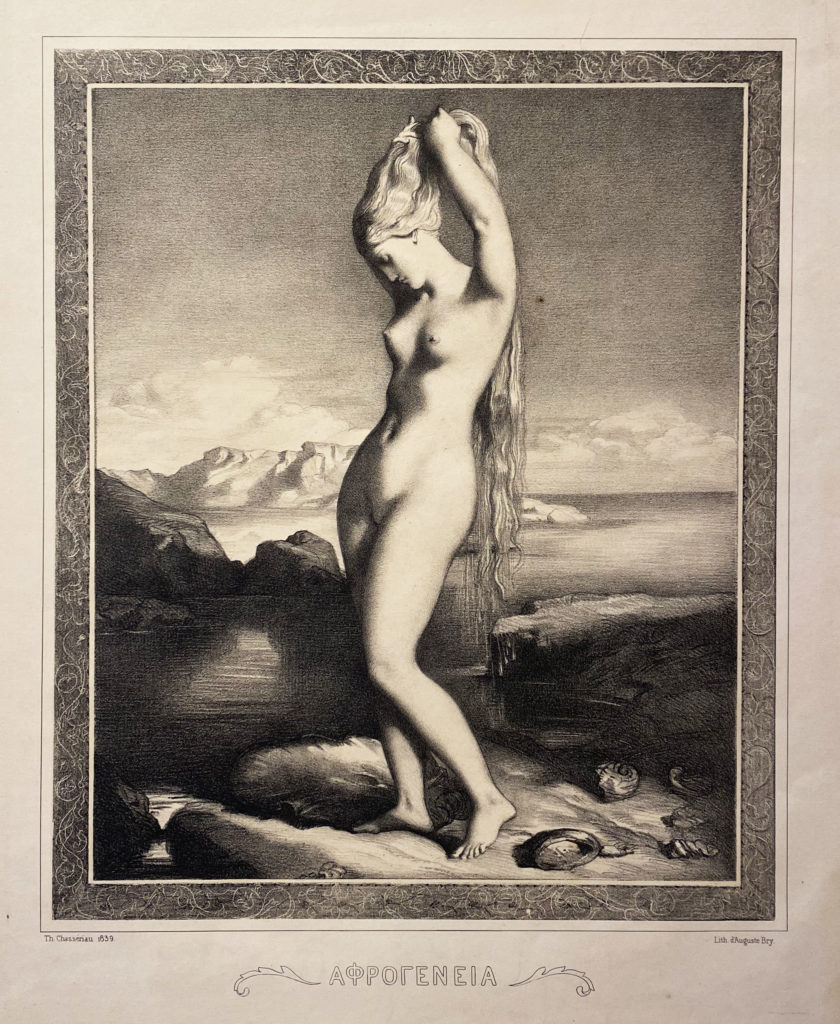 Théodore CHASSÉRIAU
Sainte-Barbe de Samana, the French West Indies 1819 † 1856 Paris
Venus Anadyomene. Circa 1841-1842.
Original lithograph. Rare proof on cream vellum, from the 1st state out of 2, with its framing border decorated with foliage scrolls. Printed by Auguste Bry in Paris.320 x 265 [473 x 365].
Ref.: Jay M. Fisher,
Théodore Chassériau: Illustrations for Othello, exhibition cat., Baltimore, Maryland, The Baltimore Museum of Art, 1979, n°3, pp. 146-147.
collector's engraved stamps from Alfred II Beurdeley (Lugt n°421) and Paul Prouté (Lugt n°2859).
Beautiful margins.
Let's meet up with prints and drawings from old books at the Grand Palais from September 18 to 20, 2020 !
It is with great pleasure that the CSEDT galleries welcome you !
Opening by invitation on September 17.
Detailed program, list of exhibitors on the Salon du livre rare et de l'estampe