Erro Exhibition, L'Estampe gallery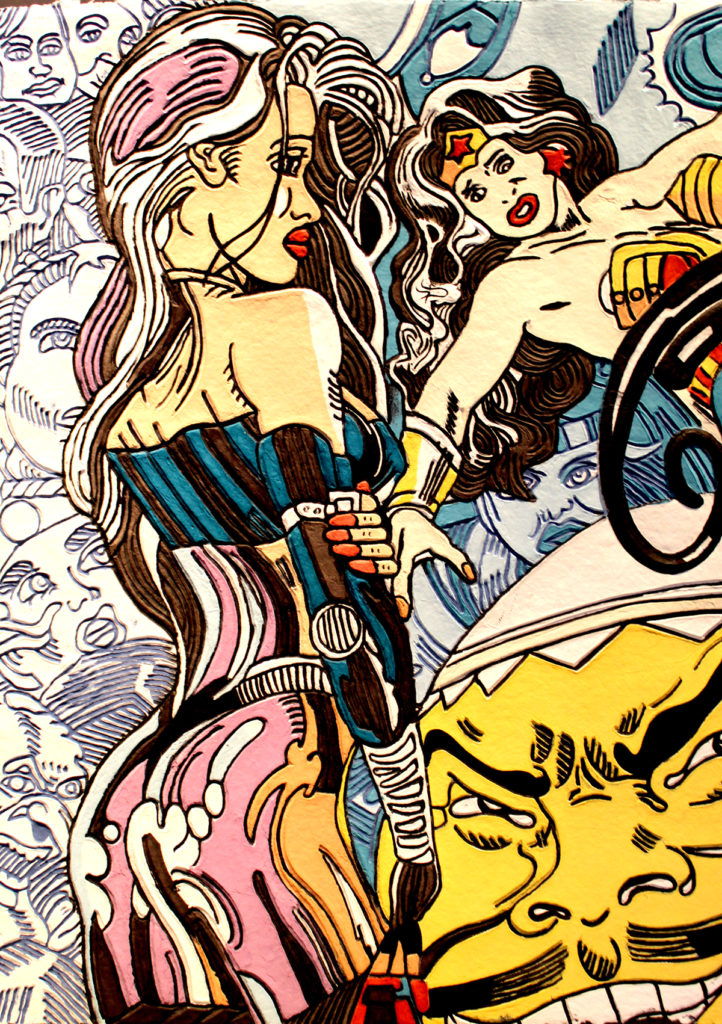 Wonder Woman – original aquaprint-76x56cm – handmade paper
L'Estampe gallery, established since 1979 on the quays of the Bateliers in Strasbourg, exhibits from September 18 to October 18, 2020 the artist ERRÒ.
The gallery pays tribute to the rich collaboration it has maintained with the artist for 10 years now by presenting paintings, collages and his latest editions of aquaprints.
The private viewing will take place on Friday, September 25, 2020 in the presence of the artist. 
ERRÓ, is one of the figurehead of Narrative Figuration, a major French artistic movement born in the 1960s, founded in response to the dominant trend of American Pop.
As a  voracious society columnist , Errò offers us patchworks of images erected into fascinating narrative  pictures, where colors dominate and references from our 20th century impose themselves on our memory.
From Marilyn to Mao Zedong, from Japanese manga characters to sculptural heroines of American culture, Erro's works question us about the dominant place of images in our today's societies, and, with humor, content us with "Daily mythologies". (extract from the press release)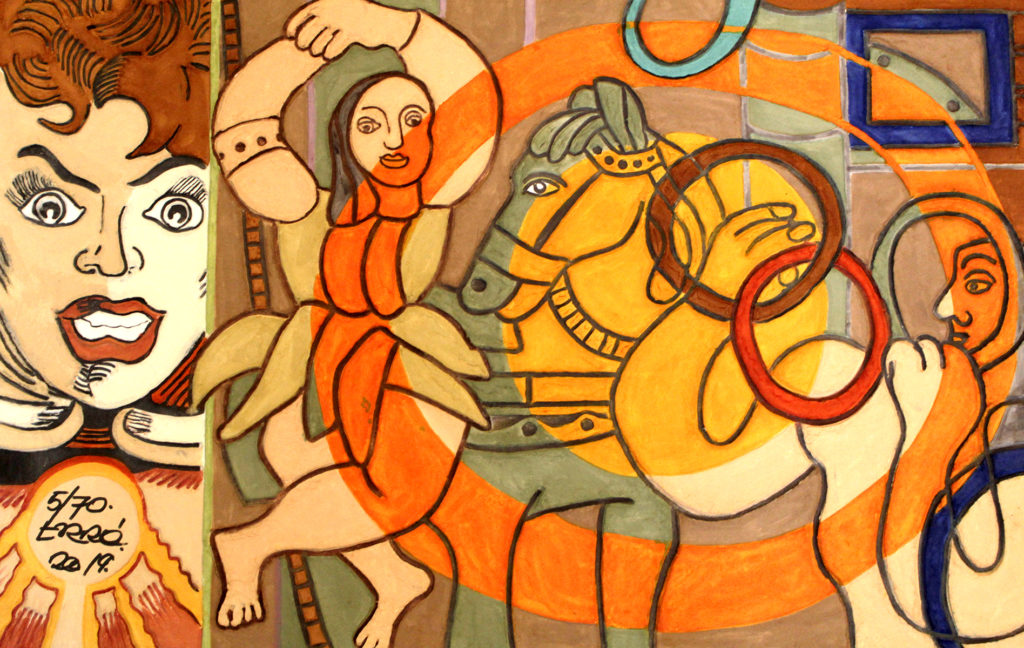 Say Jes – original aquaprint – 76 x 56 cm-handmade paper