Michel Szulc-Krzyzanowski exhibition, The baudoin lebon gallery
exhibition until july 31, 2021
the Baudoin Lebon summer exhibition is pleased to present the conceptual work of the Dutch artist Michel Szulc-Krzyzanowski.
The artist is part of a true process of interiority and freedom, and has lived for several years a nomadic life in Mexico.
We will be presenting the series "Sequences » carried out on desert beaches in Baja California, Mexico, from 1970 to 1985, and the more recent three-dimensional sequences.
Since 2018, the artist has been rethinking the display device to offer us a reinterpretation of his sequential work. The "Sequences" series are the result of long periods of solitude and contemplation.
The artist seeks to recreate his moments of symbiosis with the environment that surrounds him, he is thus not only content to photograph the landscape but also begins to shape it.
Then, the artist  dialogues with nature itself through his body, his prints and precarious installations. He composes ephemeral works made  by a great economy of means.
His installations are made of the most immediate things nature has to offer, pieces of wood, stones, pebbles…
Here, the artist reconnects with the imaginary world and sensitiveness, with the need for mankind to merge with nature. These fragile works praise the gaze and contemplation, and resonate with a world ecological conception.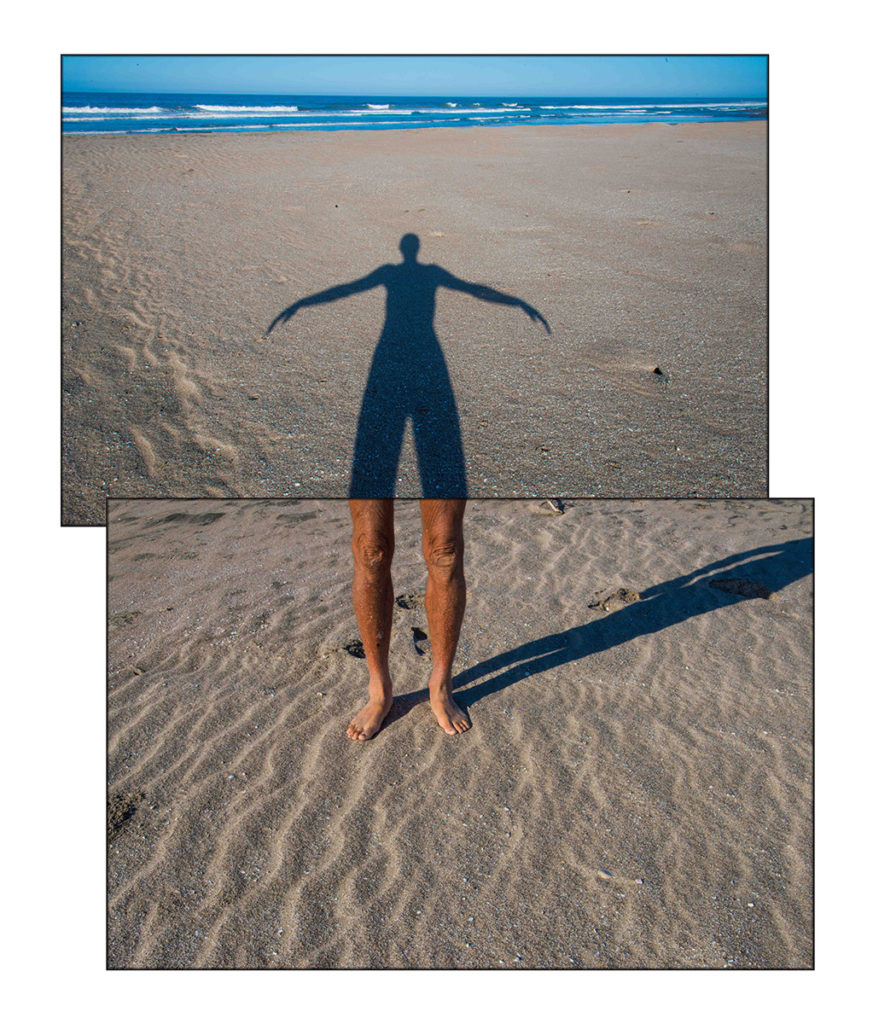 Sequence B9, Baja California, myi 15, 2016 ©Michel-SZULC-KRZYZANOWSKI courtesy baudoinlebon
To be discovered on the gallery's website: Galerie baudoin lebon