Latest engraving catalog, the Sarah Sauvin Gallery
Publication of the catalog ESTAMPES, issue n°11 from the Sarah Sauvin gallery
To download and read from the website www.sarah-sauvin.com
Cover : détail from Jean CHARTIER (c. 1500 – c. 1580) : Jean Chartier sitting in his studio, burin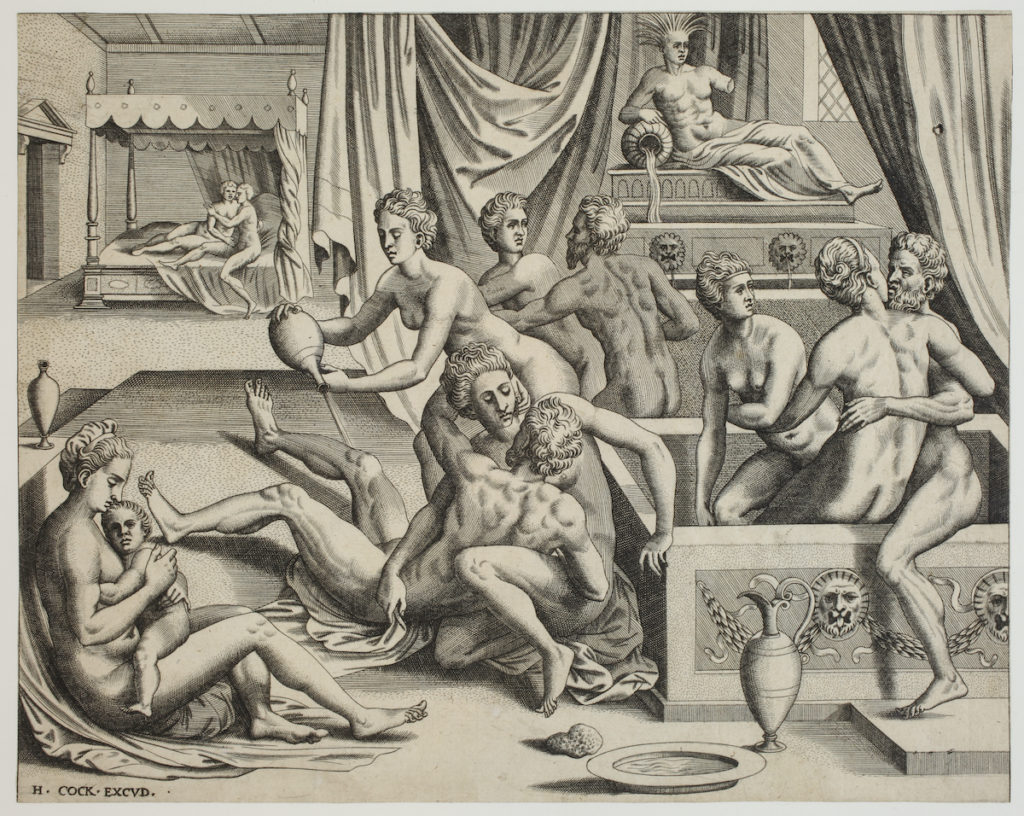 Frans FLORIS (1519/20 – 1570)
Men and Women at a Bath
Burin, engraved by a unknown engraver, probably after a lost design from Frans Floris. 197 x 248 mm (feuille). Hollstein 98, Riggs n° 262, New Hollstein (Frans Floris) 162, 1st state (of 2) with Hieronymus Cock's adress. Rare proof.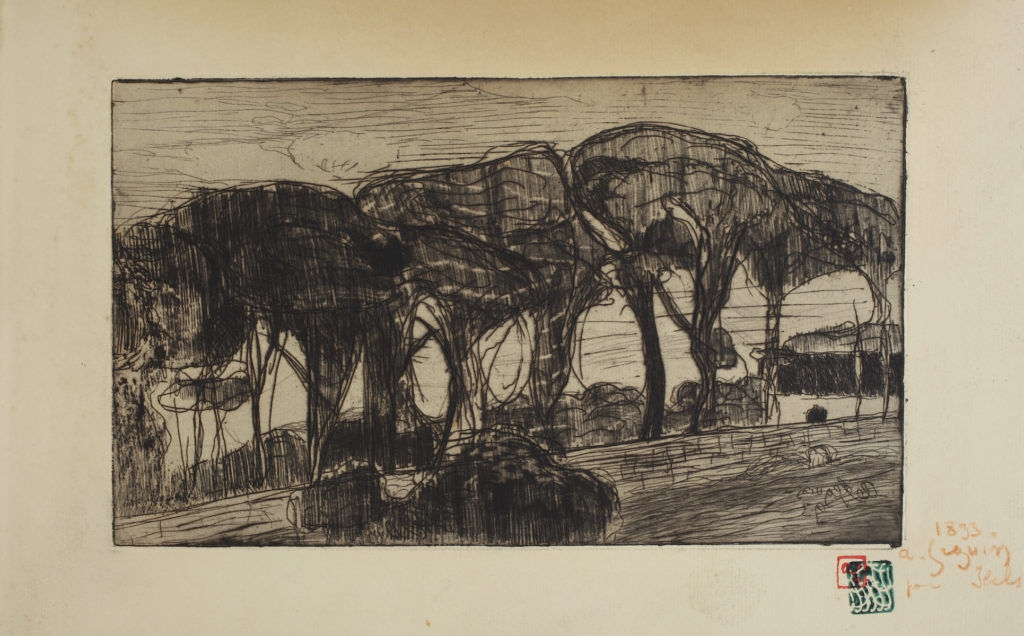 Armand SEGUIN (1869 – 1903)
The Pine Trees – 1893
Etching and roulette, 182 x 303 mm. Field, Strauss & Wagstaff 40.
Beautiful and rare print exceptionally signed, dated and dedicated by Seguin to Henri-Gabriel Ibels (1867-1936), painter, engraver and poster artist, friend of Seguin and member of the Nabis group.