Latest catalog, the Sarah Sauvin gallery
Publication of the issue no 10 of the gallery catalog: ESTAMPE RARES/ RARE PRINTS
Read and download on the site :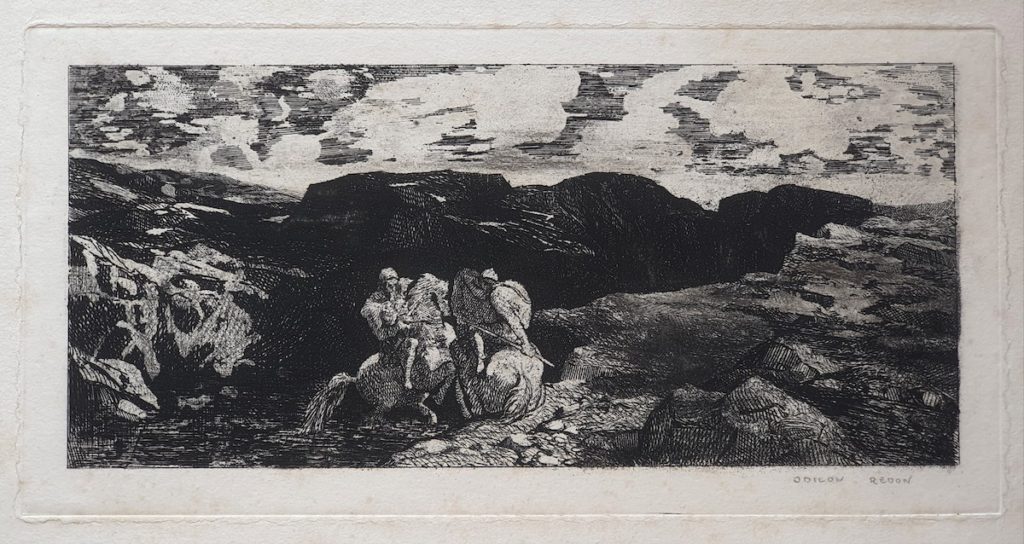 Odilon REDON (1840 – 1916)
Lutte de cavaliers / Horsemen In Combat – 1865
Etching, 100 x 200 mm. Mellerio 4, Harrison 3.
Extremely rare print, prior to the 2nd state (out of 3) described by Harrison. Only three proofs are known before the copperplate was reduced by one-third of its length on the right.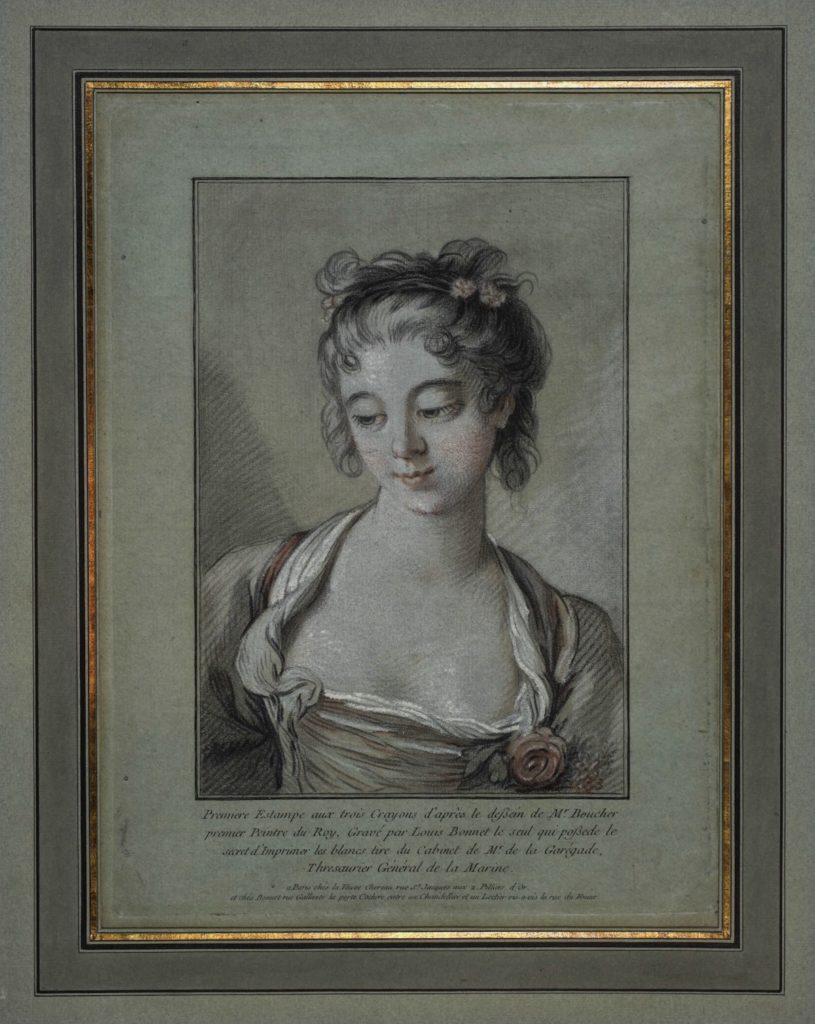 Louis-Marin BONNET (1736 – 1793)
Première tête, aux trois crayons, from Boucher – 1765/1767
3 colored Mezzotint etching, 311 x 230 mm. Hérold 9.
Extremely rare print, from the 1st state (out of 4) printed on blue paper with the letter "First three – colored mezzotint print, after  Mr. Boucher's drawing / first Painter to the King. Engraved by Louis Bonnet, the only one who possesses the secret of printing shades of white [….]".