Latest acquisitions, the Christian Collin gallery
Presentation of the Gallery's latest acquisitions on 15 February at 12 noon: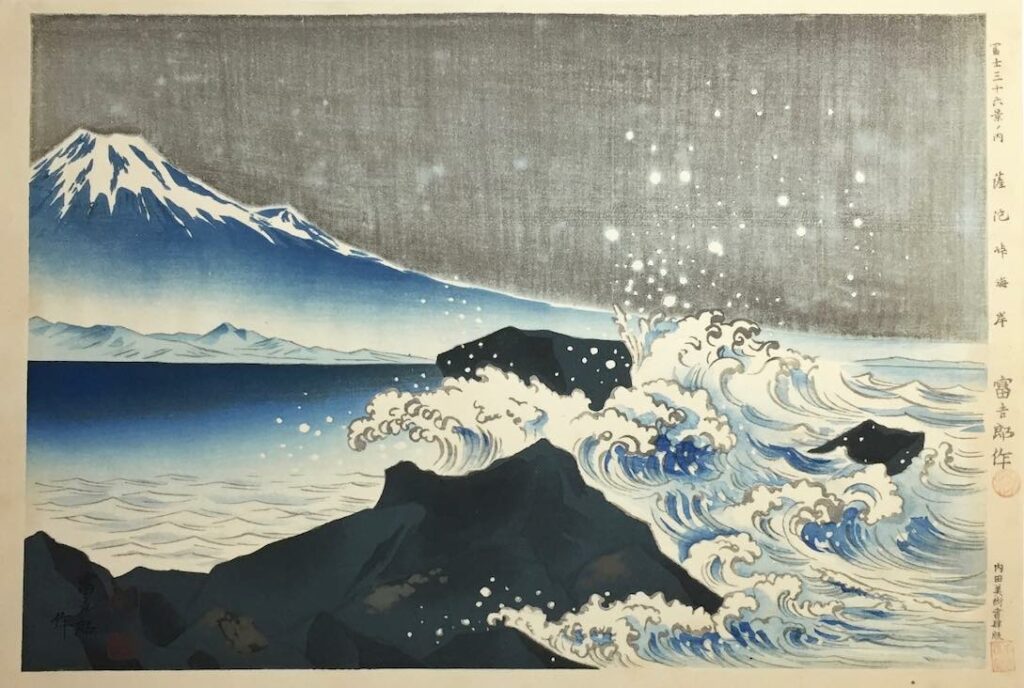 Tomikichiro TOKURIKI (1902 – 2000), the Beach of Satta-touge, color woodblock print, circa 1940, signed, from the series "Thirty-six Views of Mount Fuji" , published by  Uchida. Censorship seal Kiwame (examined).
Dimensions : ôban (282 x 412 mm).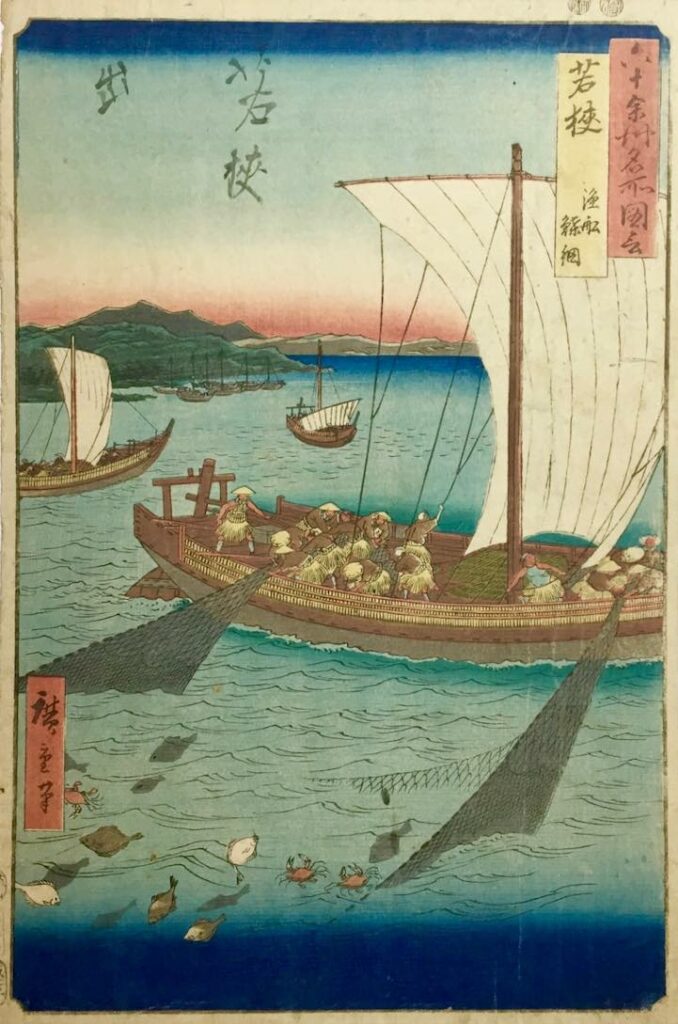 Ando HIROSHIGE (1797 -1858)
, Wakasa province : A Fishing Boat Catching Flat Fish in a Net (Wakasa, Gyosen karei ami), color woodblock print, 1853,  signed Hiroshige hitsu, from the series "Famous Views of the Sixty-odd Provinces " [from Japan] ([Dai Nihon] Rokujûyoshû meisho zue). Publisher : Koshimuraya Heisuke. Censorship seal Hama, Magome, Year of the Ox 9 ( month of the print publication)
Dimensions :  ôban format (357 x 238 mm)