from 16 September to 17 October
The exhibition will feature a selection of Jenny Robinson's recent work (born in the United Kingdom), an artist whose research leads her to interpret different printmaking techniques.
Winner of the Mario Avati printmaking prize – Academy of Fine Arts in 2019, Jenny Robinson lives between San Francisco (USA) and Ljubljana (Slovenia). Her work focuses on urban structures, which she interprets using a very personal graphic vision.
Visual 1 :
The Shade House #1, 2021
Drypoint on Gampi Japanese paper
130 x 200 cm
4 print proofs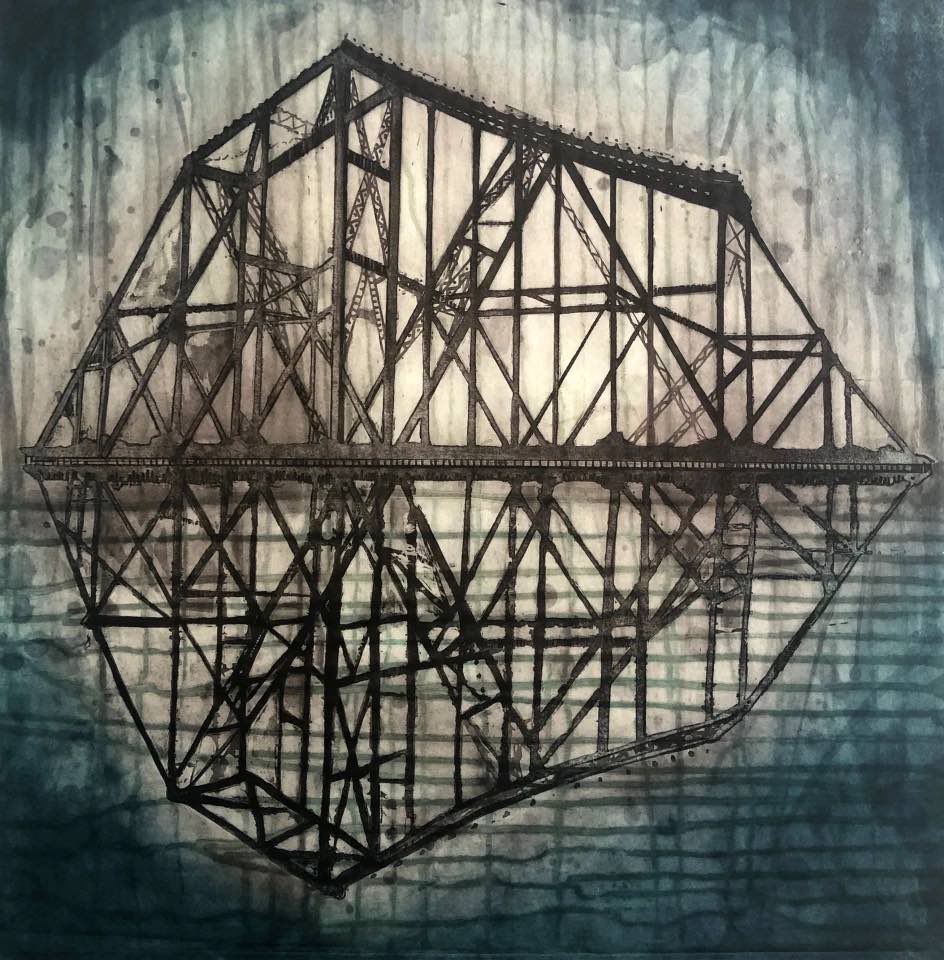 Rising tides, 2017
Etching and direct mordant
53 x 53 cm
15 print proofs, unique color variations