« Jacques Muron – Drawings & burins»
exhibition from 21 June to 27 July 2019
The exhibition by Jacques Muron (France, 1950), presents recent works: engravings with a chisel, a technique he perfectly mastered , and black stone drawings.
This famous French artist, who lives south of Toulouse, has seen his work rewarded on numerous occasions.
He is Honorary President of the European Triennial of the Contemporary  print and member of the Estampadura association and the Société Française des Peintres-graveurs.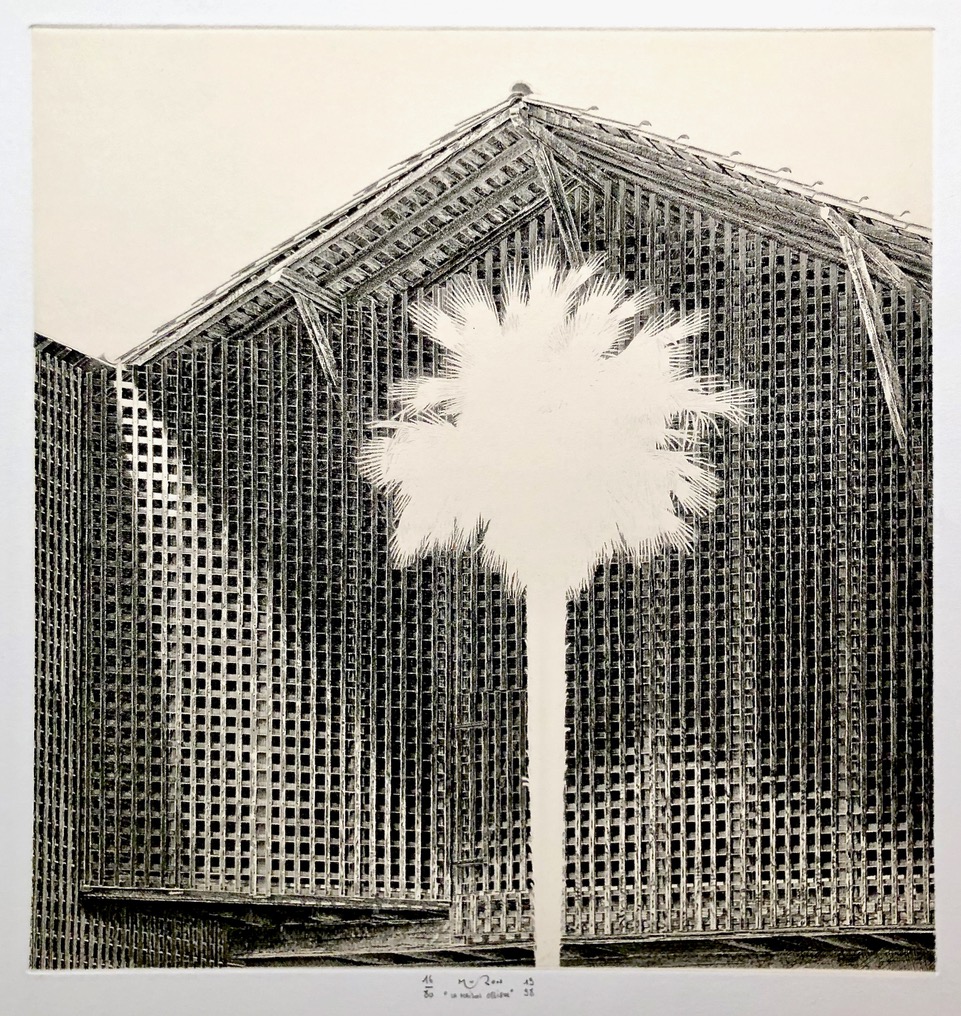 La Maison oblique, 1998 – Burin on China paper applied – 31 x 30 cm [66 x 51 cm]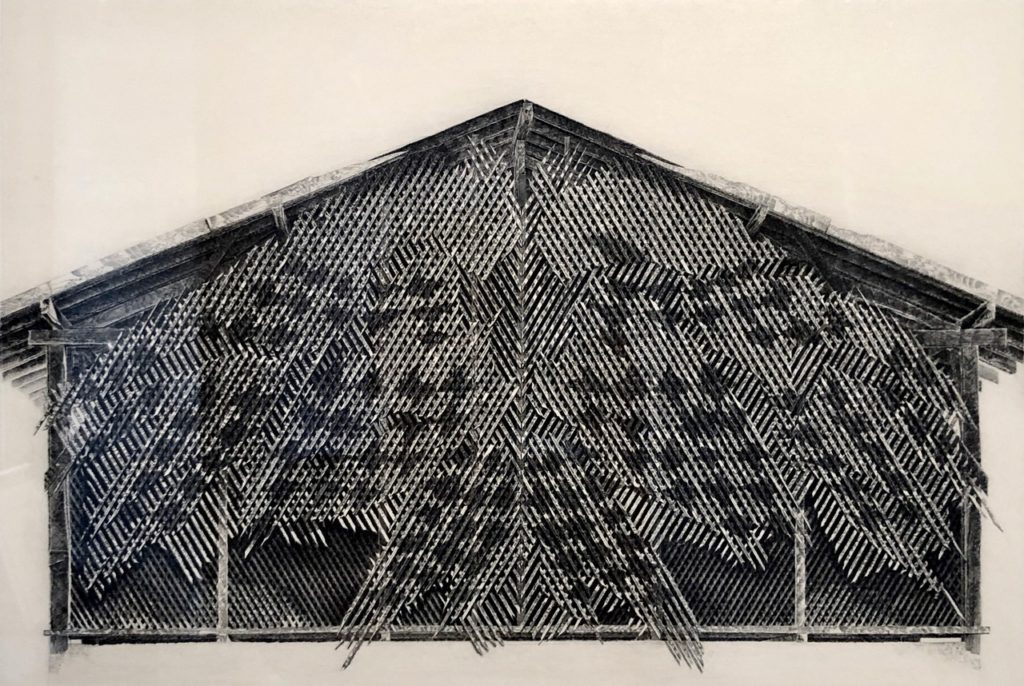 L'Aile, 2014 – Burin on China paper applied – 30,4 x 45 cm [50,2 x 66 cm]