Exhibition, The Arenthon Gallery
Despite the weather, summer is here!
We miss the sun, so to bring some light in your everyday life, the Arenthon Gallery offers you a summer hanging art.
Find the radiant prints of modern artists like Marc Chagall, Bernard Cathelin or Jean Lurçat.
You can order directly from the gallery's website and we deliver anywhere in the world, choose to pick up your work at the gallery or visit us!
Exhibition until july 24, 2021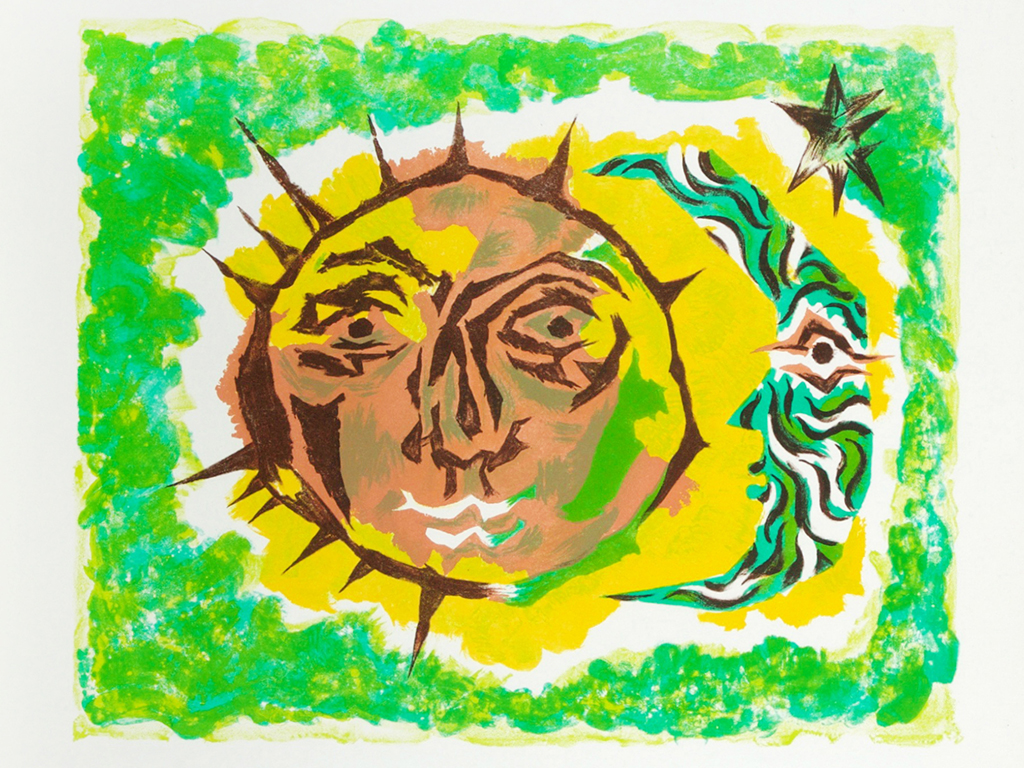 Jean Lurçat
Lune et Soleil ou Nuit et Jour / Moon and Sun or Night and Day, 1962
Original color lithograph on Arches paper.
Dimensions : 50 x 56,5 cm.
Signed with an official stamp, from an edition numbered out of 100 copies.
On the back, publisher' stamp and "Guarantee of authenticity" signed S. Lurçat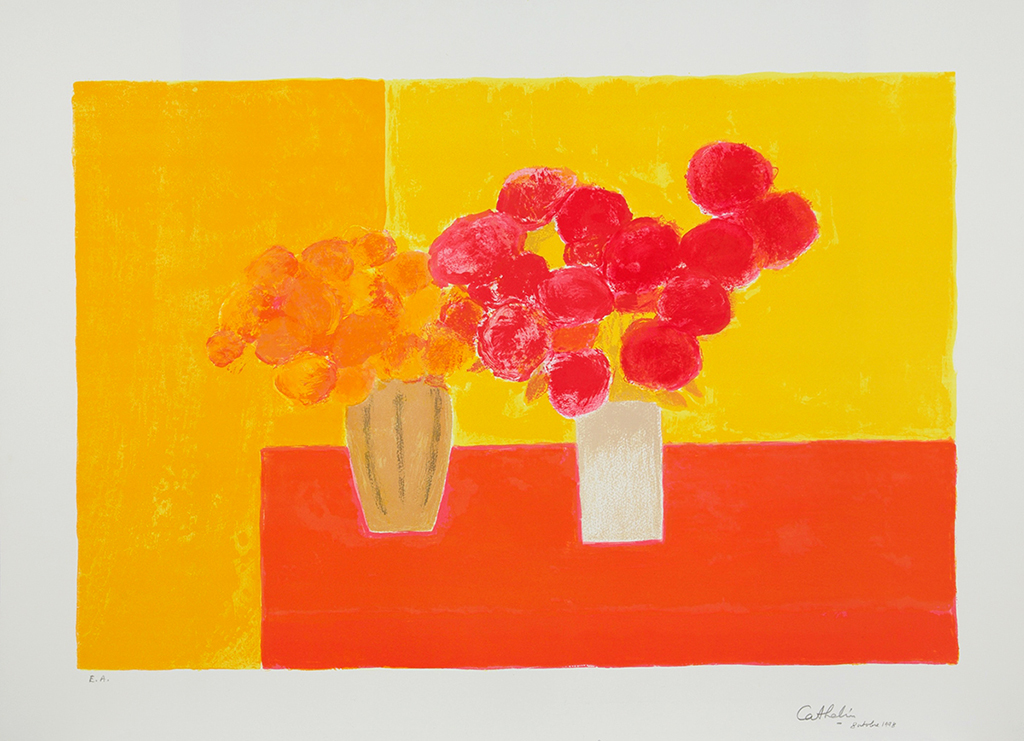 Bernard Cathelin
2 bouquets of Indian roses in a Hungarian vase, 1998
Original lithograph, on Arches paper
Dimensions : 56,5 cm x 75,6 cm
Signed E.A and dated October 8, 1998