Exhibition Demoiselle Nature/ young mother nature by Michaël Cailloux, the Nathalie Béreau gallery
Exhibition until October 28, 2022
The Swedish Club/ Cercle Suédois, Paris
The gallery continues its nomadic work in original, singular places, open to art and hosting contemporary art with great enthusiasm.
This new exhibition of Michaël Cailloux's work remains an opportunity for the gallery to celebrate a 10 year span of artist' exhibitions and to display a preview of his monograph, which will be published on 28 October (by Delachaux and Niestlé).
For this event, Michaël Cailloux has offered a selection of recent works, showing distinctive features of his reflective approach and the evolution of his creation since 2012: engravings, including the new "Renaissance" series (etching and drawing), wall jewellery (copper plate engraving matrix), a new set of serigraphs on glass and ceramic tiles, along with a series of Specimens (drawing and cutting) in collaboration with the artist Julie Yülle.
Let yourself be carried away by this universe, a real dreamlike journey in the heart of nature !
The theme -tight- is also representative of the artist's research, inspired by his travels (Japan, Porto and Venice in particular) and fascinated by nature (insects, birds, mammals).
Visual above : Anax Imperator, 2009, engraving by etching, print in color. Numbered and signe by the artist n°1/1.
Practical information and meeting calendar with artists :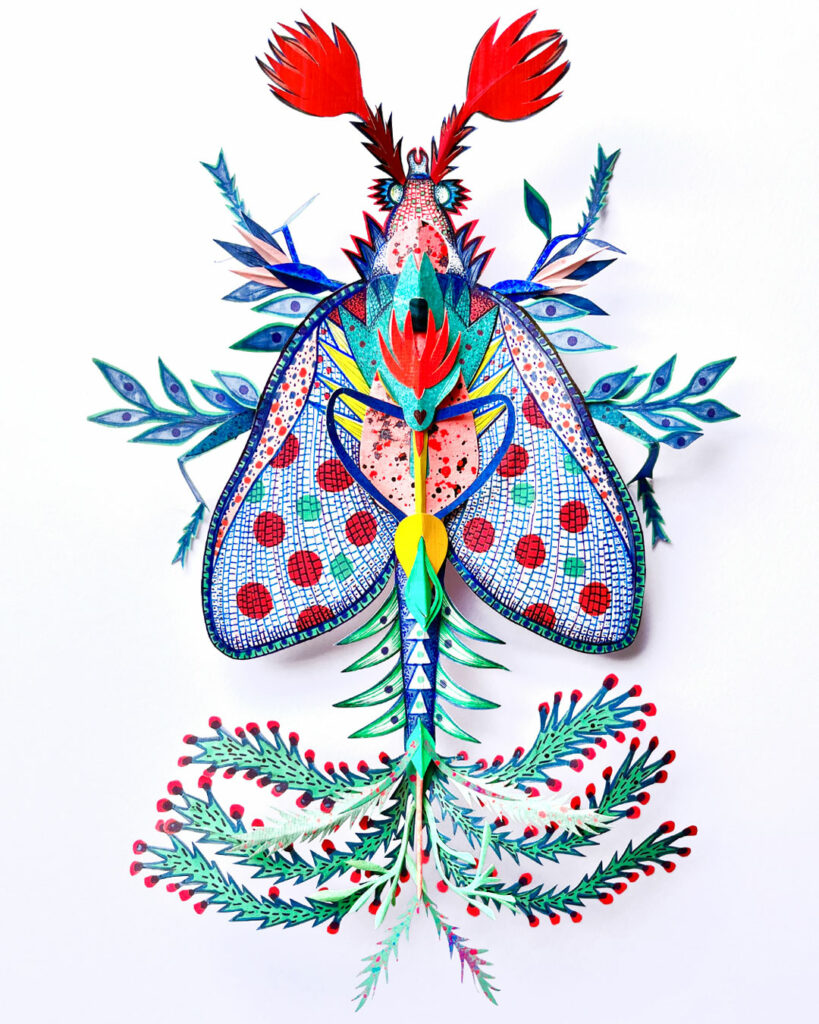 Specimen, "Greta", 2022, Julie Yülle and Michaël Cailloux, drawing and cutting, one ok a kind, displayed in a box