Autumn exhibition hanging and selection of prints, the Sagot Le Garrec gallery
In September, the Sagot Le Garrec gallery presents an autumn exhibition hanging, as well as a selection of prints by various artists from the 19th century to the present day.
There are more artists than ever in this selection : Beaufrère, Béjot, Bracquemond, Buffet, Buhot, Chahine, Delacroix, Dufresne, Frélaut, Goeneutte, Goya, Gromaire, Gross, Seymour Haden, Iturrino, Laboureur, Lepère, Lunois, Meryon, Millet, Müller, Rodin, Rops, Taquoy, Tissot, Toulouse-Lautrec, Vallotton, Véber, Whistler, along with contemporary artists whose prints can be found on walls and in cardboard boxes of the gallery.

Félix Buhot. Surroundings of Gravesend. Around 1885. Etching, drypoint and aquatint. 265 x 346 mm. Proof state.
Alfredo Müller. The Morning Toilet. (Le tub). 1903. Color lithograph. 445 x 583 mm.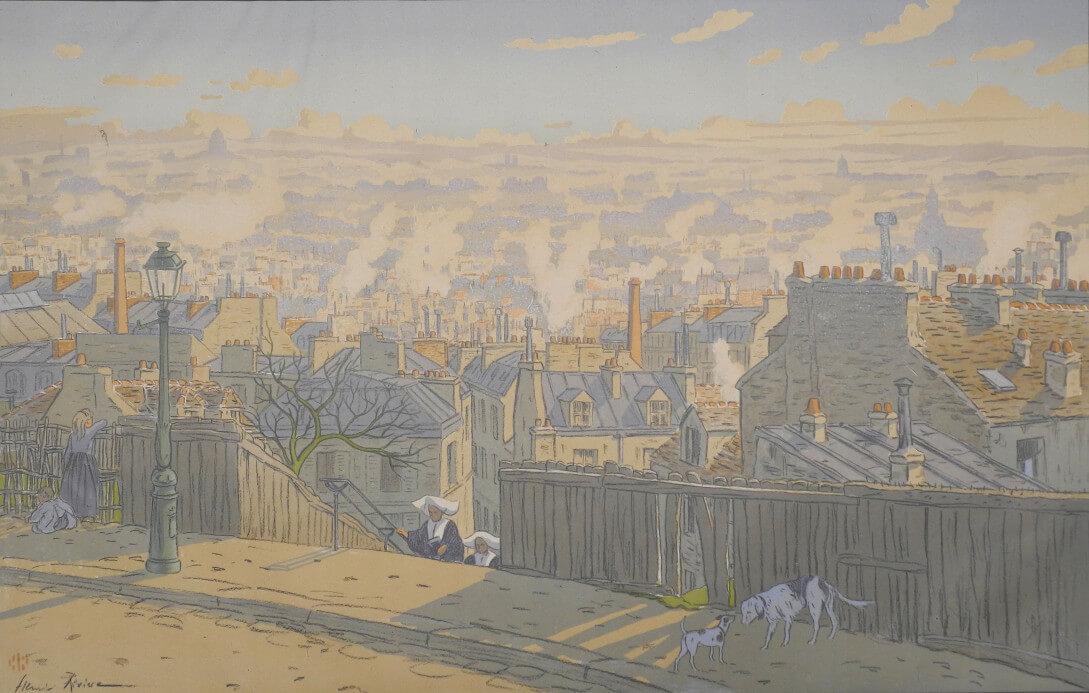 Henri Rivière. Paris seen from Montmartre. 1900. Color lithograph. 525 x 822 mm. Rare proof signed on unglued china paper. Numbered and signed in blue pencil.