Artists portraits, catalogue, Paul Prouté Gallery
After leaving the family home located at 12, rue de Seine, Paul Prouté moved to 74, rue de Seine on January 15, 1920.
Although the founding of the gallery dates back to 1878, we wanted to celebrate the centenary of this establishment by bringing together a collection of 500 portraits of artists from the 16th century to the present day.
Portrait has always been at the core of our gallery's interest, whether it be for its documentary, historical or aesthetic aspect, and over the years it has seduced many collectors and enthusiasts"
Excerpt from the foreword, catalog Portrait of an artist.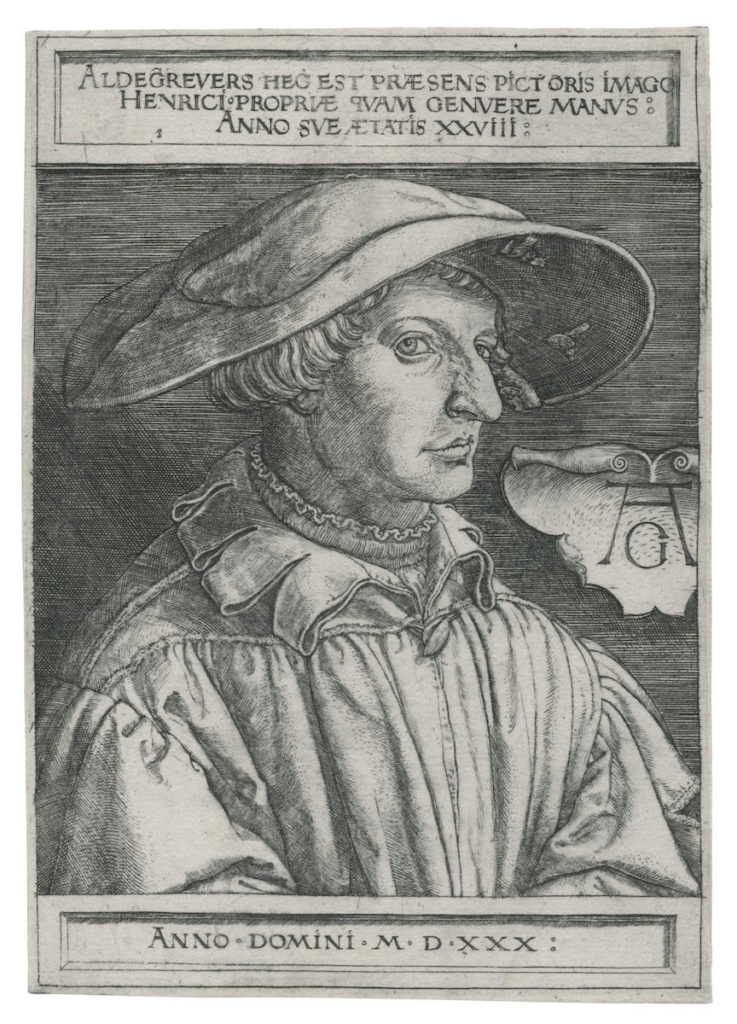 Heinrich Aldegrever, painter and  engraver (Aderborn 1502 – Soest 1555/1561),
Self-portrait at the age of 28 years old, 1530. Burin, 148 × 105, cut at the edge of the copper mark.(New Hollstein 188 ii/ii), 1t
Chisel, 148 × 105,
Nice proof, of the final state, with the long line under the button of the garment. Watermark: Three mounts surmounted by a cross in a quatrefoil surrounded by a circle.
(Close to Meder, Dürer, fil. n°157 and Briquet, fil. n°1242). Provenance : Colnaghi, edition number 29185 (Lugt 2075). € 7 000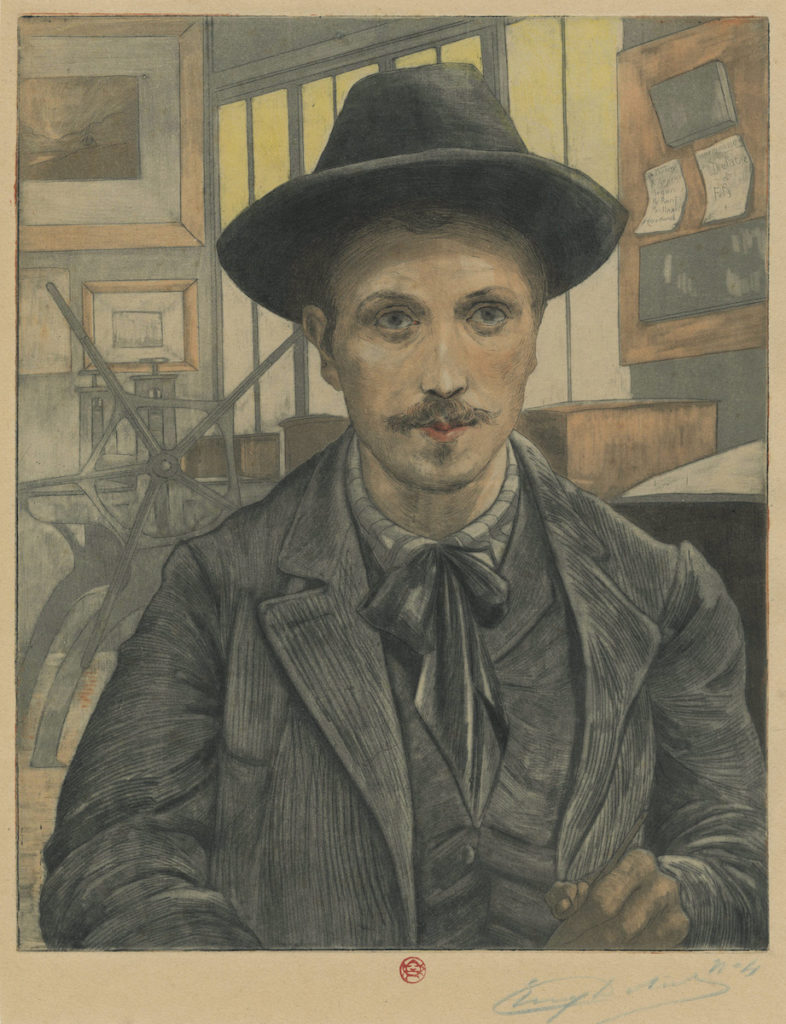 Eugène Delâtre, engraver and painter (Paris 1864 – 1938),
Self- portrait, 1894. Etching and colored aquatint, 290 × 232, margins 333 × 245 (Béraldi non-described, IFF 5-1, EF 463, Garden B.B.25, Cate and Grivel 60, Zmelty 24),
Very nice proof printed in register on cream vellum, signed and numbered n°4 in blue pencil, from a limited print, edition of 30, small  part of epidermis and light trace of glue in the upper left corner, some stitches on the reverse. Red stamp of the artist under the composition, in the center.
(Lugt 742). € 7 500