Anne Laval, exhibition La nature du temps qui reste, the Nathalie Béreau gallery
Exhibition runs until July 29, 2023.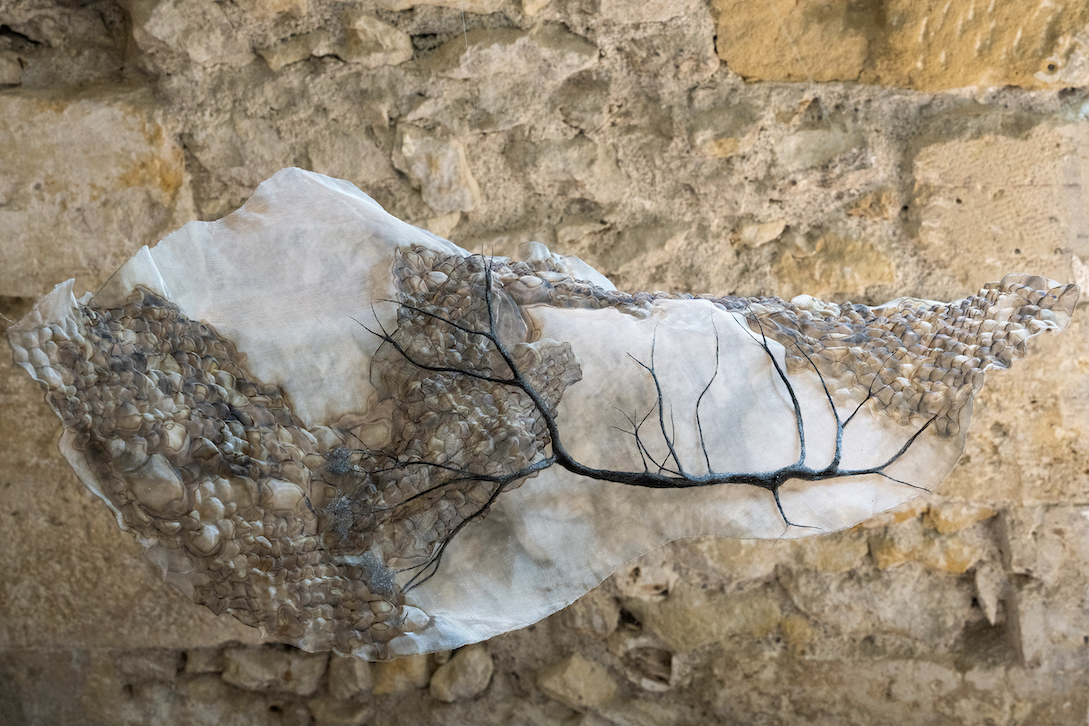 "Nature of remaining time" by Anne Laval is a monographic exhibition combining sculptures, installations and drawings inspired by her feelings about the artist's relationship with landscape and nature, which gives her the opportunity to develop her thoughts on our ways of being in the world and how to respect our environment. Her vision of nature regarding a river and its surrounding countryside, allows us to turn our thoughts on ourselves as human beings.
By means of sculpture materials (metal, porcelain, fabrics….) in unusual forms (thread, fiber, gauze ….) she redraws the contours of an evocative world, a forgotten, even ghostly nature.
On a map, the Loire shows tree-like river structures.
The ever-present configuration of trees in the artist's work joins up with other living paths, those of vegetation and watercourses, but also those inside our bodies (blood and lymphatic system…). Could all shapes have their origin in a universal genetic code of DNA? something that reminds us that we all belong to the same world.
At Mode d'emploi
9 Place Choiseul
37100 Tours
The Nathalie Béreau gallery phone number
organizer :  +33 679 71 26 44
In collaboration with Mode d'emploi and the Nouvelles Renaissances
Visuals : Copyright Vincent Connetable