The Paul Prouté gallery, Fine Arts Paris & The Biennal
The Paul Prouté gallery is pleased to announce its participation in the Fine Arts Paris & La Biennale fair. Please come and meet us at our stand 73 at the Carrousel du Louvre, from November 9 to 13, 2022.
Paul CEZANNE (Aix-en-Provence 1839 – 1906)
Les Petits Baigneurs/ The Small Bathers, 1896-1897.
Color lithograph , 235 × 294 mm, margins 280 × 355 mm, beautiful and bright proof print on unglued China paper with color addition from the final state; this final state was the subject of two prints, a first one before publication and reduction of the (lime)stone printing plate (to 224 × 275 mm) and the second was limited to100 prints for the Vollard Gallery's Original Print Album in 1897; our proof is part of this first print run. Reference: Cherpin 6 ii/ii.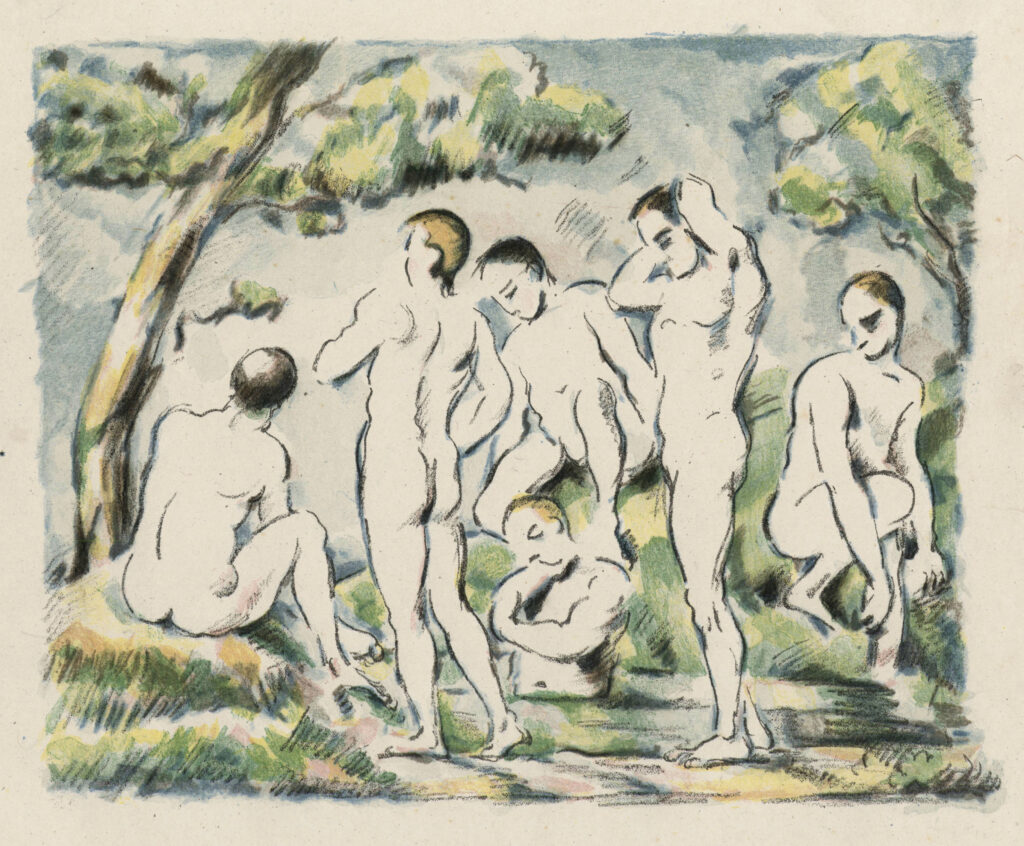 Félix VALLOTTON (Lausanne 1865 – Paris 1925)
Le trottoir roulant/ The Rolling Sidewalk,
First plate of the suite of six subjects entitled L'Exposition universelle, 1901 known as the Paris Exposition. Wood engraving, 122 × 158 mm, margins 235 × 295 mm, very fine proof on beige japanese paper, signed and numbered 19, from a first edition numbered at 30 proofs, this edition is then completed during the artist's lifetime by about thirty unnumbered proofs. Dry seal of the publisher Edmond Sagot hardly visible under the numbering (Lugt 2254). Provenance : H. M. Petiet (L. 5031). Reference: Vallotton and Goerg 203 a/e.