Salon du Dessin, The Terrades Gallery
The Terrades gallery is pleased to attend the Salon du Dessin, which will be held at the Palais Brongniard from July 1st to 4th, 2021.
For more information on the Fair , see: salondudessin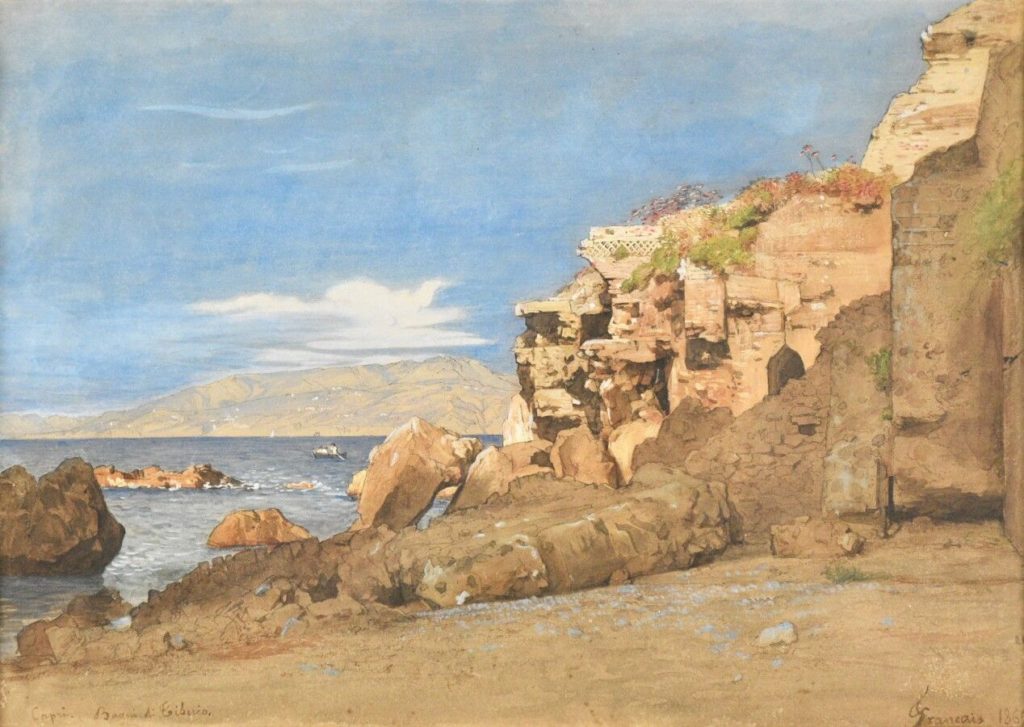 François Louis Français Plombières, 1814 – Paris, 1897
Bords de mer à Capri / Seashore on the Isle of Capri, Bagni di Tiberio, 1865
Watercolor
270 x 370 mm
Signed and dated in the lower right : Français 1865 et annotated in the lower left : Capri. Bagni di Tiberio.
Français visited Italy many times, and the enthusiastic letters sent to his father on his first trip in 1846 showed his love for the country : « What a country, Father, what beautiful things… an incredible amount of art enriches this privileged country… it's stunning! ».
Although he mainly painted and drew the Rome surroundings, Français went several times to Naples and Pompeii and only once to Capri in 1865, with his painter friends Paul Chenavard and Jean-Louis Hamon. He then produced several watercolours, including this drawing.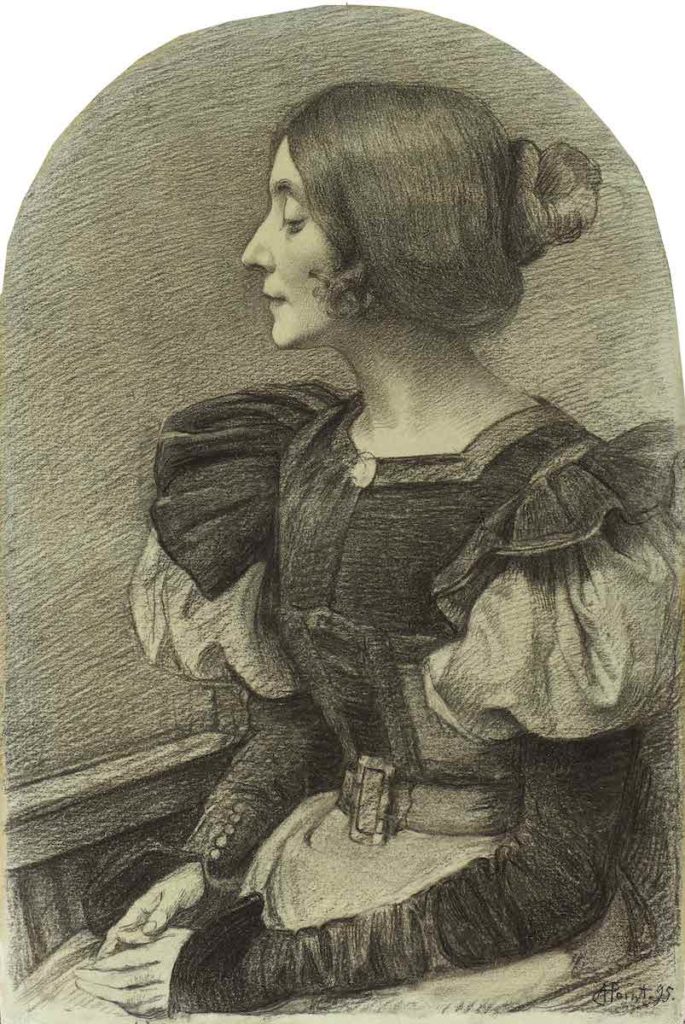 Armand Point Alger, 1860 – Naples, 1932
Rêverie / Daydream (Portrait of Hélène Linder), 1895
Black chalk on green paper
300 x 200 mm
Signed and dated in the lower right : A. Point, 1895
Provenance : Guy Meyer (1936-2017)
Hélène Linder, the artist's companion between 1893 and about 1900, played the role of a true symbolist muse reigning over the cenacle of Haute-Claire.
Stuart Merril dedicated one of his most beautiful poems to her : « Lady with hair covered in the gold of autumn […] This evening, on your light finger, a ring with the heart of an anemone was shining. Dated 1895, our drawing reproduces the features of Helen, the three-quarter bust portrait and the face in profile view  to the left. We find here the echo of the Florentine masters discovered by the artist during his stay in Italy in 1894..
More details on each work at the gallery: www.galerieterrades.com