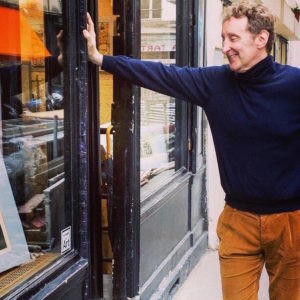 Established since 2005 near the cabinet of prints of the National Library – Richelieu site – , the Christian Collin gallery has offered a wide choice of ancient and modern engravings and lithographs. Prints from the 17th to the 20th centuries, regionalism and travel, decoration, architecture, historical scenes, natural history, etc.
In recent years, the gallery also has a large collection of Japanese prints from the Edo period to the Showa era.
With more than twenty years of experience in printmaking, Christian Collin strives to find what amuses the eye, intrigues, has an aesthetic quality or historical interest.
While developing an atypical taste of eclecticism and curiosity, he is eager to ensure that everyone can afford a print according to their tastes and means.
Specialties:
Japanese prints
French, Nordic and Italian schools from the 17th to the 20th century
regionalism, travel
decoration