Poliakoff exhibition, Le Coin des Arts gallery
The Serge Poliakoff exhibition will be held from Saturday, October 17, 2020 to Saturday, November 7, 2020 at Le Coin des Arts.gallery, 53 rue de Turenne 75003 Paris.
Standing before a Serge Poliakoff's work, painting or lithography, and we obviously remain caught in colors, their presence, their textures, their combinaisons. The colored fields are indeed given a true geometry of shapes, yet a new geometry, built by the artist.
Shapes that answer each other, contradict each other, but above all balance each other.
Poliakoff used to say: "doubt must be in every painting". A fertile doubt,  allowing visitors  to be always hunting for something , doubt that stems from complexity and humility.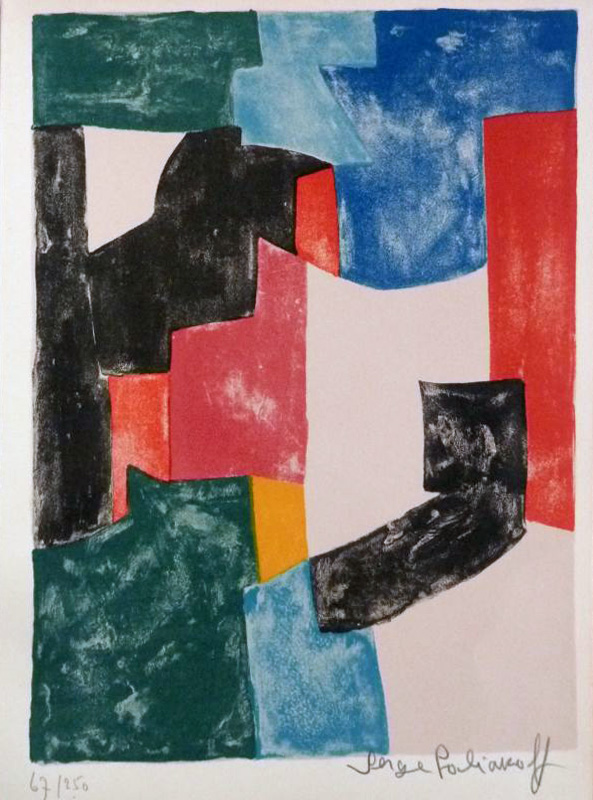 Lithograph Composition no 37 in black, blue and red , 1962, signed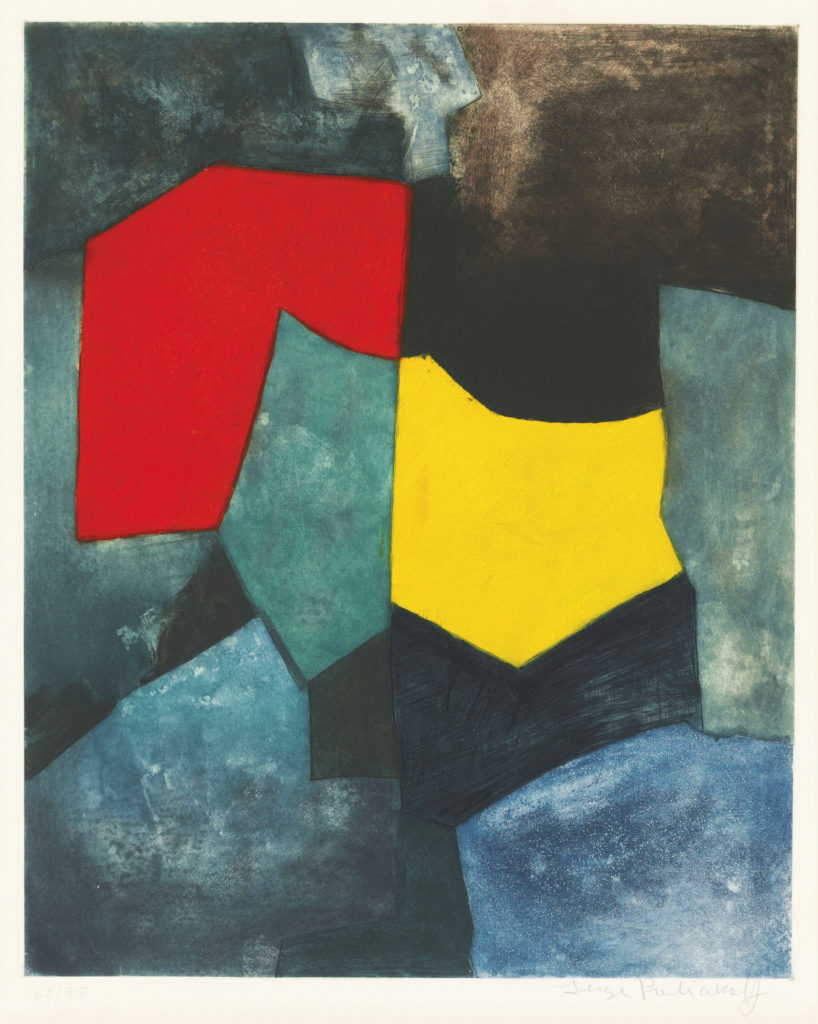 Etching and aquatint. Composition in  red, green , yellow and  blue n° XVI, 1964, signed