New catalog, Sarah Sauvin Gallery
On the occasion of its participation at the London Original Print Fair, Sarah Sauvin Gallery will be present online from May 1st to 31st, 2020 :
www.londonoriginalprintfair.com/lopf-online
Publication of the Gallery catalog -COLLECTED – at the time of the London Original Print Fair and IFPDA Fine Art Print Fair in May.
Ready to be downloaded and read on the website :
www.sarah-sauvin.com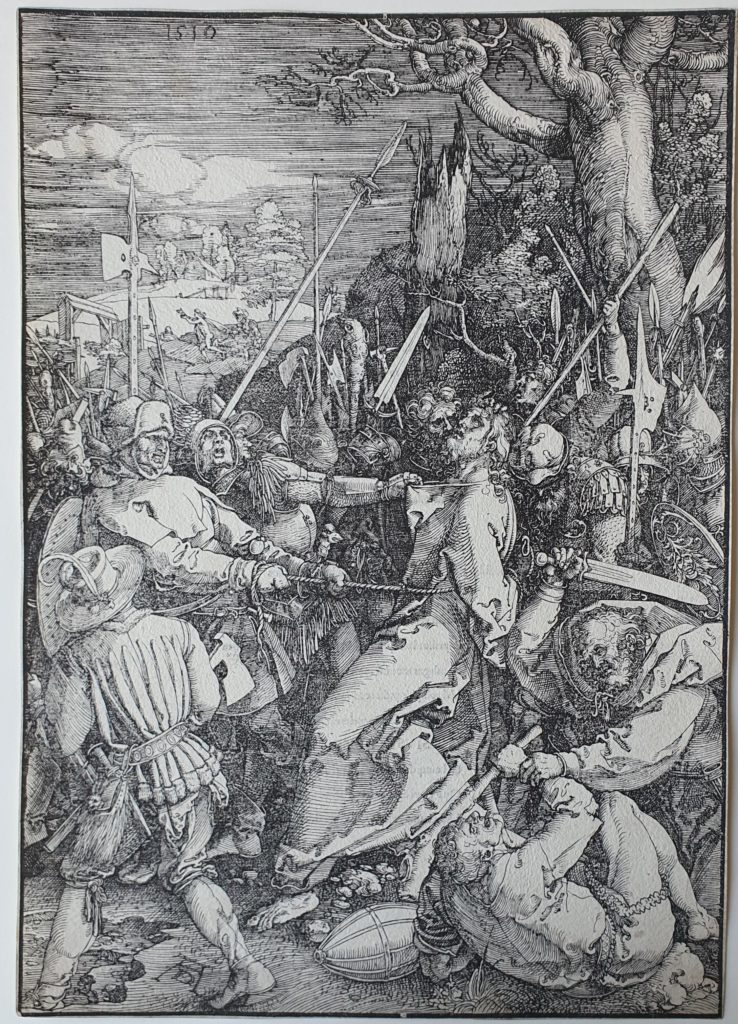 Albrecht DÜRER (1471-1528): The Arrest of Christ – 1510, woodcut, Meder 116, plate from the Great Passion series on wood. Proof of the 1511 edition.