MARTIN BASDEVANT
Oil & pastels
Inauguration Thursday 16 May from 6pm in the presence of the artist
Exhibition from May 17 to June 15, 2019
Martin Basdevant was born in 1973 in Paris, where he currently works and lives.
Mountain is at the center of his work. He draws and paints it, comes back, goes back to it, sometimes for several months. A glance is drawn that he extends all around him in the city.
Martin Basdevant's route is marked by cross paths.
He studied for three years at the Nicolas Poussin studio (Paris), before studying from 1993 at the École Nationale Supérieure d'Architecture in Paris-Belleville, probably the only school to offer teaching in painting and engraving. As a scholarship holder at Helsinki University of Technology, he discovered landscaping as a discipline. It moves away from framing to look at the territory size.
In addition to his work as a landscaper, Martin Basdevant never stops painting and drawing. Since 2004, he has shared his time between the two activities and has participated in several exhibitions.
This exhibition «oils & pastels» is Martin Basdevant's second solo exhibition at the Galerie Documents 15. It gathers the recent works of the artist, who likes to represent views of his Parisian apartment and the mountainous valley where he draws his resources: the Queyras.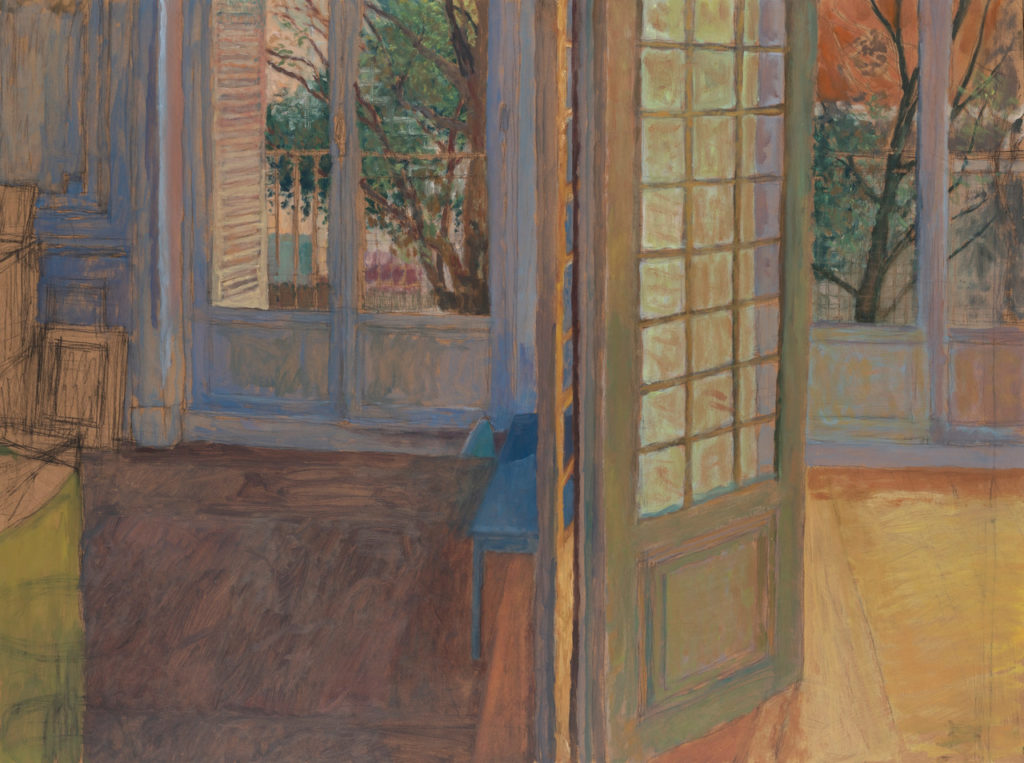 Martin Basdevant – Atelier, 2017 – oil on cardboard – 60 x 80 cm