LOPF Online, London – Sarah Sauvin Gallery
On the occasion of its participation at the London Original Print Fair, Sarah Sauvin Gallery will be present online from May 1st to 31st, 2020 :
www.londonoriginalprintfair.com/lopf-online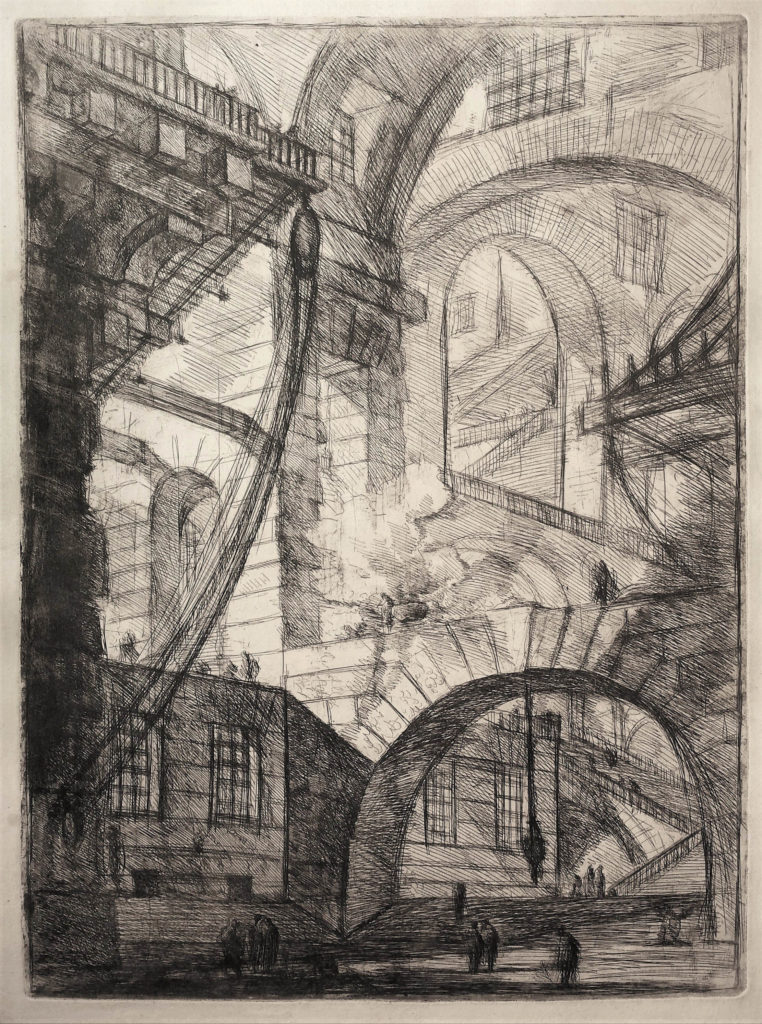 Giovanni Battista PIRANESI (1720 -1778) :
Perspective of arches in steaming cauldron – 1749. Etching, Robison 32. Very nice proof of the 1st state (of 7), 1st edition (out of 6), printed on watermarked laid paper (Fleur-de-Lys in circle).