Exhibition "Le Corbusier, Unité", the Arenthon Gallery
The Arenthon Gallery, to initiate its renewal, proposes a hanging of the book printing plates «Unité» of Le Corbusier, printed between 1963 and 1965 with the Crommelynck workshop and edited by A.C. Mazo.
The highly sought-after album by the artist-architect's collectors, Unité is comprised of 20 etchings with aquatinta, including 17 color plates. The gallery also presents the suite in black, showing the strength of the drawing work preceding by the application of color.
Exhibition of the Galeries Parisiennes de l'Estampe et du Dessin
Course from november 28 to december 7, 2019
Joint Opening thursday, november 28, 2019 from 5 to 9 pm
The ARENTHON Gallery
Contact : Catherine Tanazacq
3 quai Malaquais – 75006 Paris
Tel : +33 (0)1 43 26 86 06
Opening hours: Monday to Saturday 10am-1pm/ 2.30pm-6.30pm
Closed at 6pm on Saturdays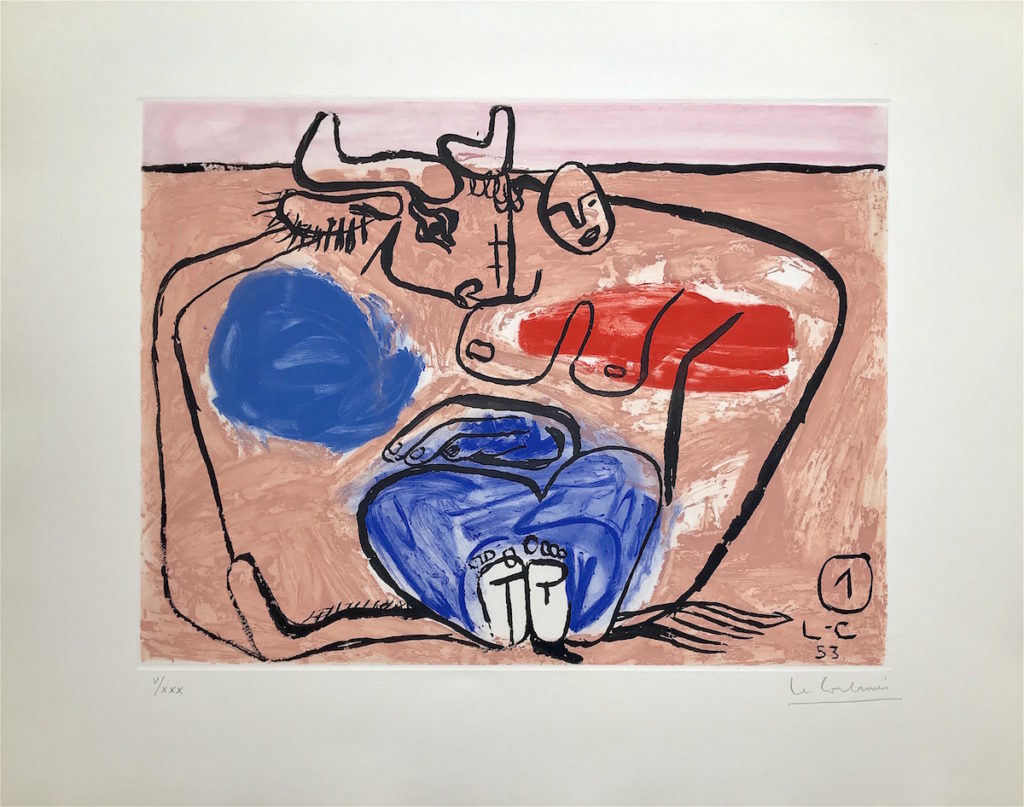 Le Corbusier, Unit pl. 1, Original color etching, 1963, signed and numbered by the artist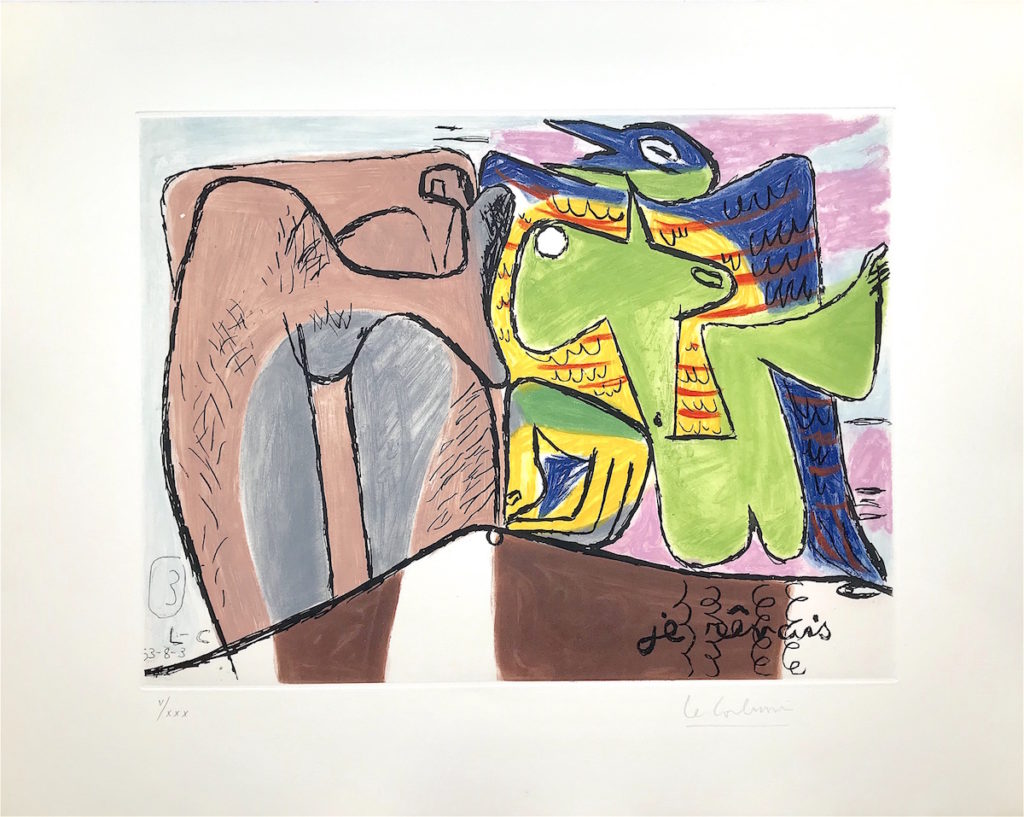 Le Corbusier, Unit pl. 3, Original color etching, 1963, signed and numbered by the artist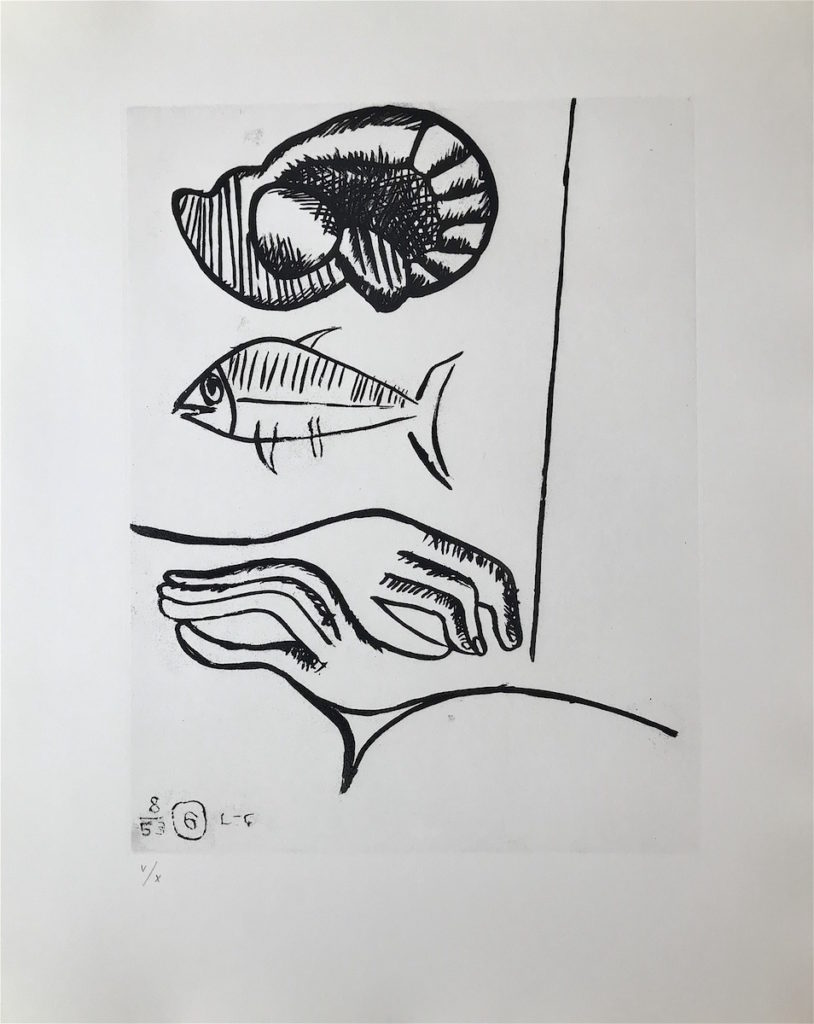 Le Corbusier, Unit pl. 6, Original etching, black, 1963, signed and numbered by the artist