Back in pictures – Paris Print Fair 2022
The Paris Print Fair which took place last May in the magnificent Refectory of the Cordeliers Convent allowed visitors, amateurs and collectors, to rediscover the path of a fair dedicated to printmaking in the presence of specialized French and foreign galleries.
Throughout the ages and through a rich variety of techniques, printmaking has been able to renew itself and find its place in museum collections as well as in private homes.
This first edition has been a great success, especially since the Paris Print Fair  was held at the same time as its big sisters, Le Salon du Dessin et Drawing Now, thus creating a complete course which allowed the amateurs and collectors to sweep in a few days in our capital, the world of paper!
Intimate venue, the Refectory brought together just under twenty galleries. This cosy, light, rigorous selection format appealed to both visitors and exhibitors.
Curators from French, American and English museums as well as the French and foreign press attended and were enthusiastic about the exhibition.
We will prepare the second edition in September, which will be held again at the Refectory of the Cordeliers Convent from March 23, 2023 to March 26, 2023. We hope to meet you there and hope you would be filled with wonder !
Nathalie Béreau,  CSEDT communication manager
@instagram
To find the Paris Print Fair participating galleries and visuals.
Media Press Kit to Download
Gaëlle de Bernède agency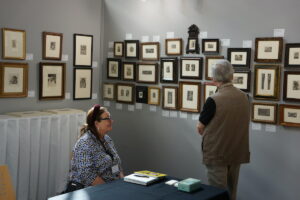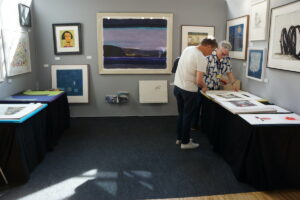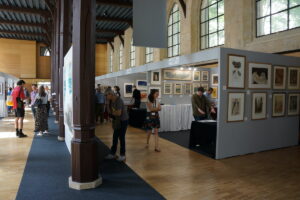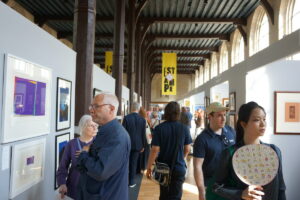 Copyright L'Image Contemporaine pour le Réfectoire du Couvent des Cordeliers