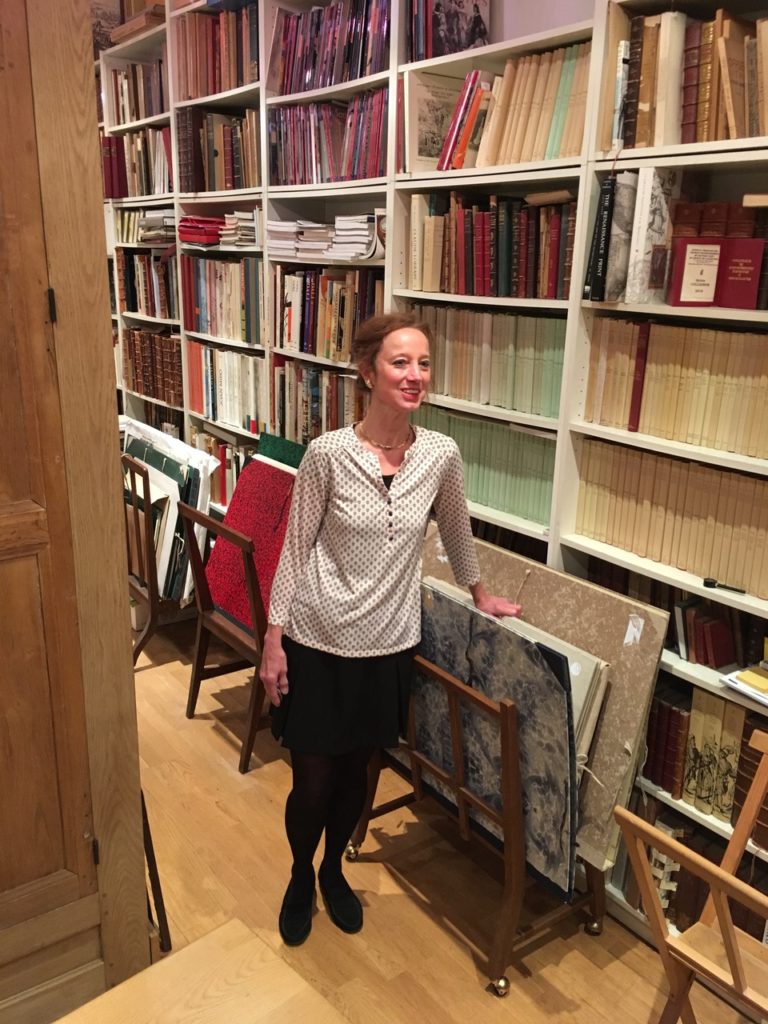 Expert – Member of the French Trade Union of Professional Experts in Artworks and Collections.
Expert at the International Chamber of the Paris Court of Appeal.
Sylvie Collignon studied Art History at the Ecole du Louvre (engraving course) and in parallel held an AA degree in Art History at the Sorbonne. For ten years, she was a contributor to Miss Denise ROUSSEAU for the drafting of various auction catalogues.
On several occasions and as an independent expert since 1996, she has been  appointed to lead studies with auctioneers from Paris or Province, and has participated in numerous sale of collections, including :
Cl. Roger- Marx (1995), P. Miquel (2001), Mira Jacob (2004), M.Fenaille (2006), succession P.Levy (2007), J.Kerchache (2010),  P. Huet (2014), R.Druart ( 2015).
Each year, she intervenes on several specialized sales, and participates in sessions to highlight prints, carries out collection inventories with curators – auctioneers or individuals.