L'Estampe Gallery created in 1979 and located at 31, quai des Bateliers in Strasbourg, publishes original prints executed entirely by hand and done by the books.
The Gallery is composed of 5 co-workers on its Strasbourg site and works with numerous partnerships in France and all over the world as well as in the USA, in Africa and Asia.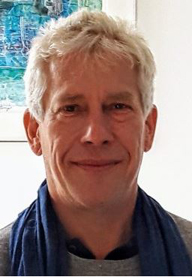 L'Estampe Gallery has a whole collection of original engravings, paintings and drawings quite exceptional.
More than 2500 titles of works and around a hundred of different artists : Adami, Arroyo, Bogart, Coignard, Combas, Corneille, Di Rosa, Erro, Klasen, Liot,  Segui, Soulié, Speedy Graffito Villeglé, Waydelich…
L'Estampe Gallery organizes in galleries and in prestigious private or institutional places, exhibitions of the artists it represents (you can see various examples of achievements in the " events" section of our website).
L'Estampe Gallery also has a fund of ancient engravings from the 15th to the 19th century: Strasbourg, regionalism, topography, various themes: botany, fashion, history etc…
Specialty : L'Estampe Gallery is also and above all a publishing house and has been working for more than 15 years with international artists and owns the only Aqua-engraving workshop in France.
This technique is characterized by the simultaneous creation of both paper and engraving. The artist engraves and sculpts his/her motif in bas-relief in a wax plate. The present process relates to methods of making soft mold from a base. The paper pulp is prepared and laid over a support of the press. The mold is colored directly and placed on the paper pulp, the whole part goes to press. Then follows a very long drying step and each piece is hand-retouched to refine details.
Trade fairs 2019 :
– Arts Paris
– Arts Elysées
– St.Art 2019