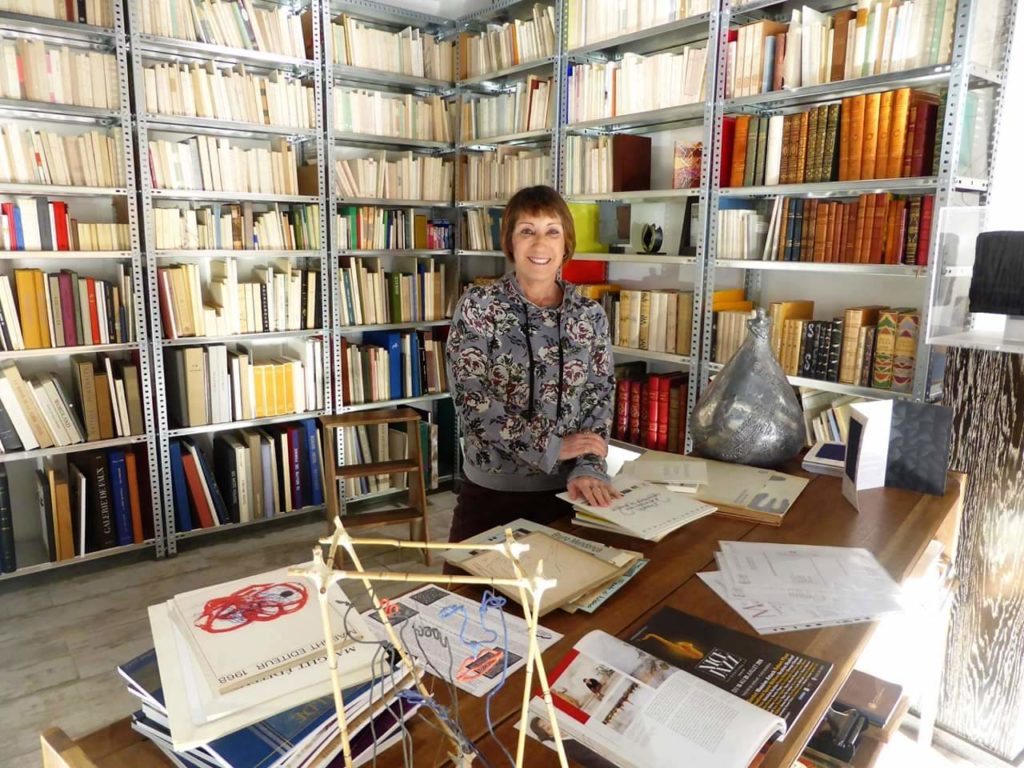 On july 1st 1950, was inaugurated the bookshop-gallery Jacques Matarosso, located at 2, rue de Longchamp in Nice.
It has hosted the very first exhibitions of the École de Nice artists : Arman, Venet, Farhi, Gilli, etc …. and exhibited the masters of the 20th century such as Chagall, Picasso, Derain.
Therefore, since 1992 the succession has been ensured by Laure Matarosso who continues supportîng all artists of the Gallery and regularly presents new ones.
The Gallery is specialized in original etchings from 1900 to nowadays, sculpture and jewelry designed by artists.
The bookshop is comprised of contemporary and modern literature and poetry books, displaying also an important collection of Fine Arts.
Since 1980, the bookshop has been editing on a regular basis bibliophily works along with very limited printings, including writers and contemporary artists that may be discovered on its website.
Since september 15, 2017, the Laure Matarasso bookshop-gallery has been moved and established in Nice – 46, boulevard Risso, located within walking distance of the Mamac and Nucera library.
Laure Matarasso is a member of both SLAM and CNE.