Francis Ballu exhibition, the l'Institut's gallery
Last days!
La Montagne et la Mouche/ The Mountain and The Fly until July 2, 2022
The l'Institut gallery presents from June 3 onwards, an exhibition dedicated to Francis Ballu's latest creation, entitled La Montagne et la Mouche/The Mountain and The Fly ;  Binary title that wonderfully summarizes his research. The work is a sculpture, conjuring up a mountain. The sculpture opens up and reveals its elements of mystery, surprise as well as the unusual. The work deploys a workshop to make fishing flies. The device consists of a workbench, a vise and a set of drawers to store the materials needed to make these baits.
This extraordinary creation of an enthusiast presents us with mineral effects and mineral petrification effects that show a great sensitivity to materials.
The exhibition "La Montagne et la Mouche/ The Mountain and The Fly" is accompanied by a spectacular glacier landscape wall art, whose functionality has yet to be discovered, which is entitled The Glacier.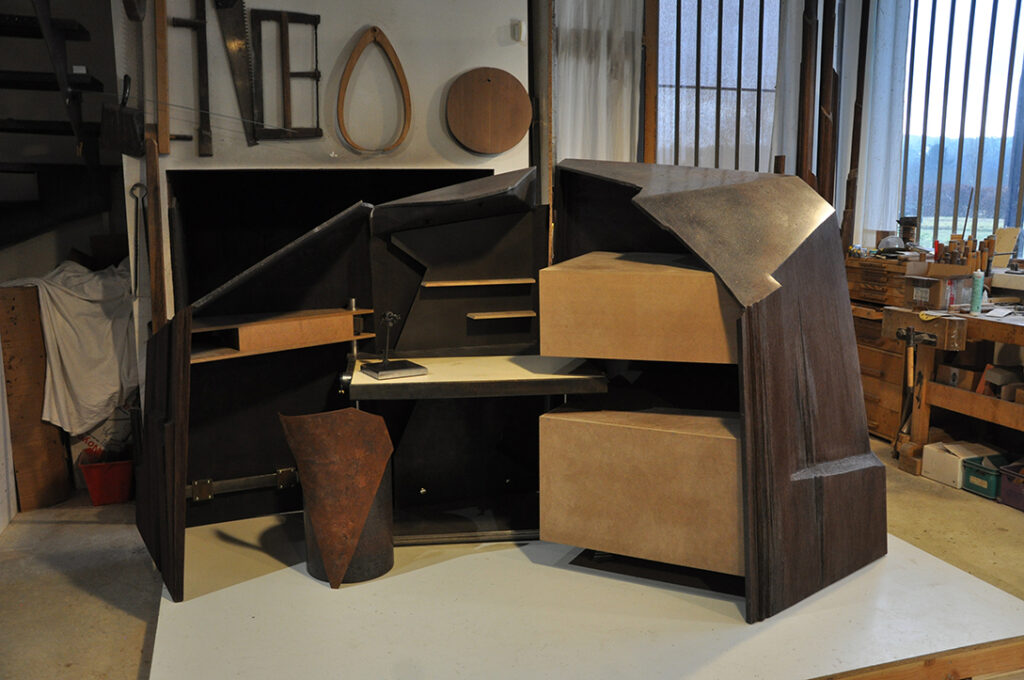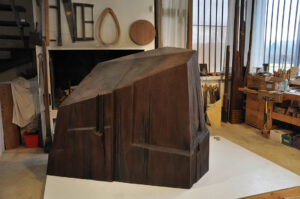 Francis Ballu, La Montagne et la Mouche, 2022.