Exhibition Nicolas Poignon, the Documents 15 gallery
Final days ! Until Saturday February 12, 2022
The exhibition « De jour comme de nuit » enters final days, unveiling recent works by Nicolas Poignon : Landscapes and urban view linocut prints  as well as charcoal drawings of rocks and pebbles.
The exhibition also shows some rare paintings on panels and artist's books. Catalog with a preface by Ed de Heer, available as a current edition or as an advance edition.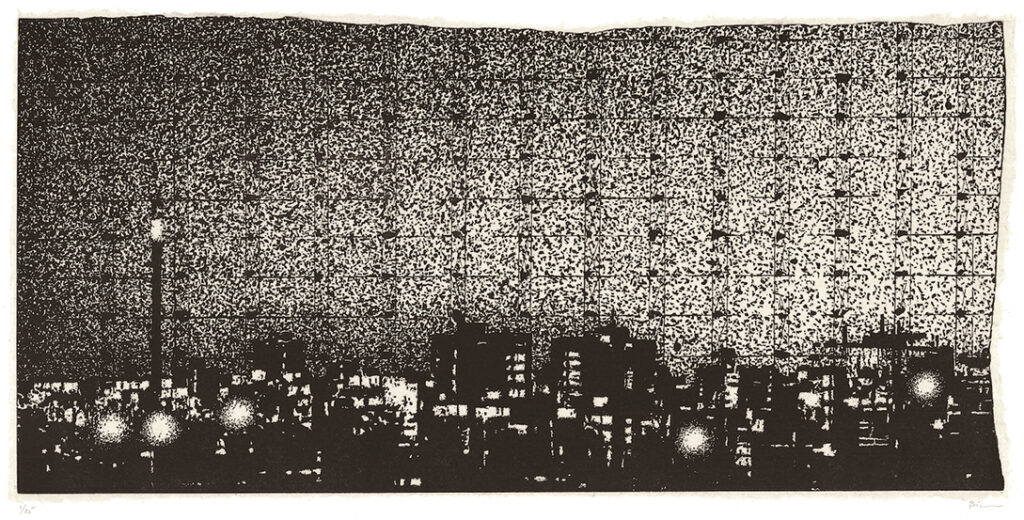 Nicolas POIGNON (France, 1963) –
De jour comme de nuit/ By day and by night, 2019 – Linocut print on paper – 30 x 61,7 cm.