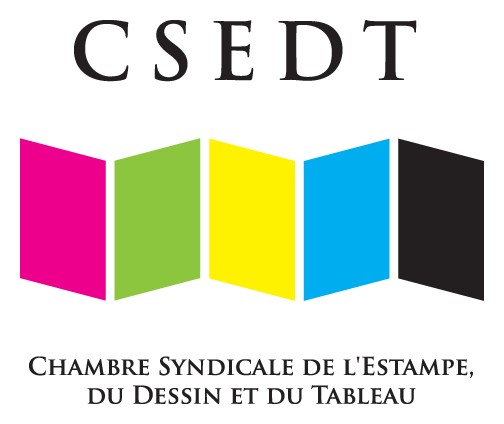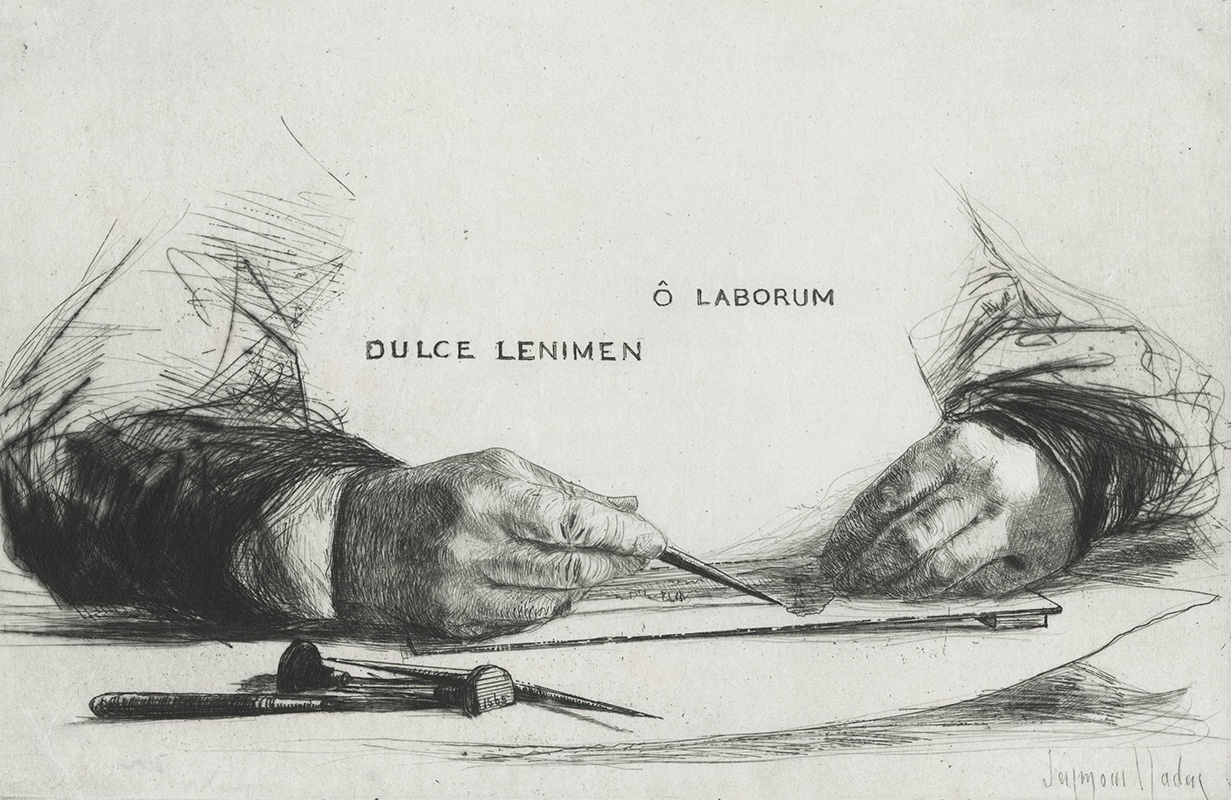 Newsletter CSEDT # 22

Summer 2022
Created in 1919, the CSEDT - Chambre Syndicale de l'Estampe, du Dessin et du Tableau - is a professional union that brings together galleries and experts specialized in the field of the ancient, modern and contemporary prints.


In the siprit of miscellanies, discover information about the CSEDT in newsletters: novelties, exhibitions, fairs, catalogs.
But also news primarily related to prints and drawings.
Exhibition Nathalie Junod Ponsard, The baudoin lebon gallery
Last days !
Exhibition figura serpentinata / Serpentine figure act II
Until Saturday, July 30, 2022

Following Figura serpentinata – act I, an in situ installation by Nathalie Junod Ponsard, the gallery is pleased to present Act II, a solo exhibition of the artist's drawings, paintings, watercolors, films and glass works created in collaboration with the European Centre for Research and Training in Glassmaking (CERFAV), …


Latest catalog, the Martinez D. gallery
Do not hesitate to check out the old & modern prints of the Martinez D. gallery current catalog.

1- Nicolas Claes Pietersz BERCHEM « La vache qui pisse / The pissing cow ». (n°1)


Grosvenor Prints, catalogue no 117
We have the pleasure of uploading our new Summer Satire listing: Catalogue 117!

Highlights include: Cover image: Idol- Worship or The Way to Preferment. And Henry the King made unto himself a great Idol, the likeness of which was not in Heaven above, nor in the Earth beneath; and he reared up his Head unto y.e Clouds, & extended his …


La Semaine des Galeries Parisiennes de l'Estampe et du Dessin
Save the date !

The participating Parisian galleries, members of the CSEDT, will be delighted to welcome visitors to the 4th edition of their exhibition path from November 25, 2022 to 4 December 4, 2022.


Institutions
Albrecht Dürer - Engraving and Renaissance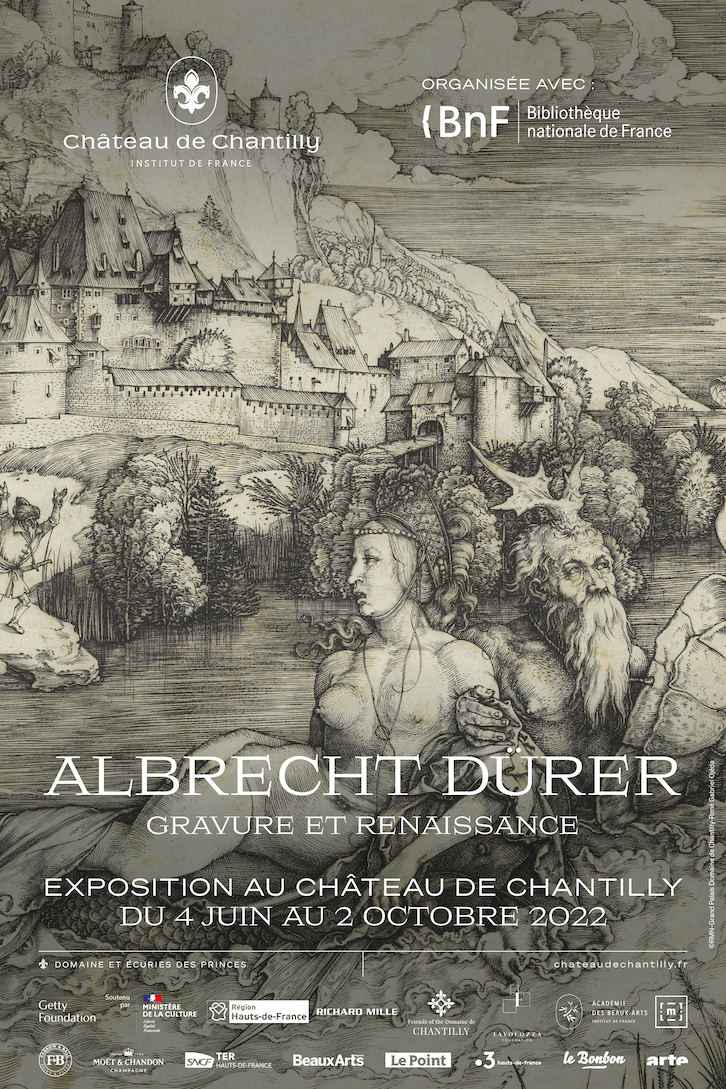 Until October 2, 2022

Considered a universal genius in his lifetime, Albrecht Dürer never ceases to fascinate.Through his engravings, he contributed to shaping the European Renaissance by placing himself at the core of artistic exchanges.
Too seldom exhibited in France, this towering artistic figure is exceptionally highlighted in Chantilly, by the use of over 200 works !
For the first time, two major collections of works by Albrecht Dürer in France : the Condé at the Chantilly Museum and the Bibliothèque Nationale de France, have joined forces to highlight the dazzling graphic art of the German master, placed at the heart of his own artistic practice and the upheavals of his time.

Château de Chantilly

Château de Chantilly
Parc – Salle du Jeu de Paume


7 rue Connétable, Le Château, 60500 Chantilly



Curators
Mathieu Deldicque, heritage curator at the Museum of Condé, and Caroline Vrand, heritage curator, department of prints and photography, Bibliothèque Nationale de France.

The exhibition benefits from the support of the Getty Paper Project.This exhibition has been awarded the label "Exhibition of National Interest" by the Ministry of Culture. The exhibition catalog is made possible thanks to the support of M. Daniel Thierry.


Edouard Pignon, the engraved and lithographed work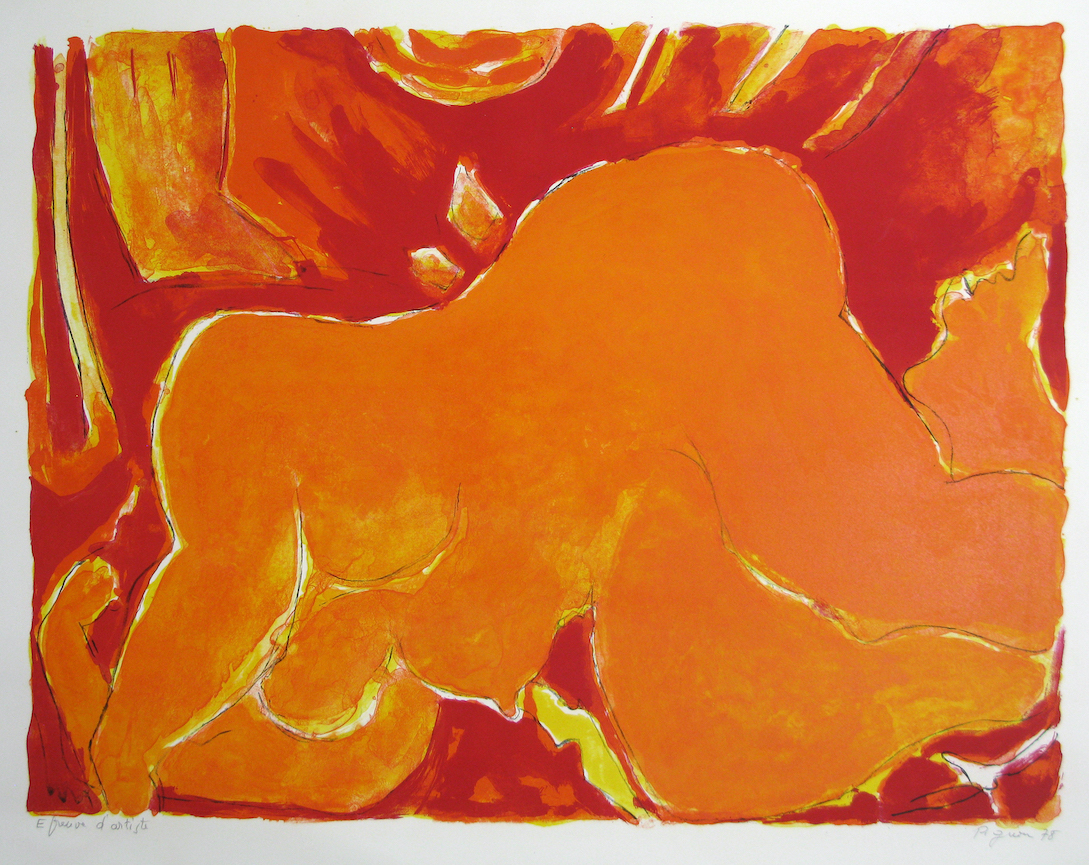 Until December 23, 2022

Considered as one of the main actors of the twentieth century French figurative painting, a key figure in the conflicting visions of the 80's modernity and the Post- war Modern art, Édouard Pignon (1905-1993) is also an undisputed master of engraving and, more generally, of printmaking, his technical virtuosity resulting from fifty years of work - of lithographer and copper/intaglio engraver - which runs parallel to his pictorial production and the series that mark it out, from the luminous geometries of the Ostend period to the subtle colored vibrations of his "Nudes ».

The publication of the catalog raisonné of Édouard Pignon's engravings, which accompanies the exhibition, fills a scientific void and reveals an engraver of temperamental nature.
The exhibition unfolds the artist's career through his emblematic series : port of Ostend, olive trees, cockfighting, pushers of wheat, warriors, divers, red nudes… It also reveals the important donation of 179 engravings and lithographs, granted by Nicolas Pignon, son of the artist, to the only institution in France devoted exclusively to these techniques..

Caption : Édouard Pignon, Orange Nude, color lithograph, 1978. ( the Gravelines Museum collection , inv. 2021.10.0128)

Musée du Dessin et de l'Estampe originale
Arsenal, place Albert Denvers
59820 Gravelines


Michaël Cailloux,
Merveilleuses Rêveries/Wonderful daydreams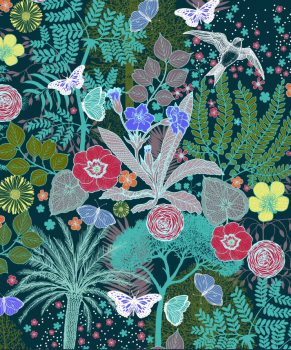 Until October 30, 2022

Internationally renowned artist, Michaël Cailloux has collaborated with major houses such as Dior, Bernardaud and Baccarat, to name but a few. His work is regularly exhibited in Paris (the Nathalie Béreau gallery), London and Tokyo.

His colourful world, populated by animals evolving in a luxuriant flora, takes over the Jean-Jacques Rousseau Museum revealing the common passion of the artist and of Jean-Jacques Rousseau for nature.
He has the chance to introduce his latest series "Renaissances" to the public, made up of works in a variety of techniques, combining "the art of jewellery and etching along with felt-tip engraving."

The garden hides a sublimated fauna that evokes today's threatened biodiversity, while being integrated into a dreamlike universe. Along a playful path, young and old are invited to search for species hidden in trees and groves and to distinguish those that are endangered.

The exhibition transcends a nature that is today disrupted and threatened, but whose beauty and poetry are still as pervasive and conducive to the reveries of walkers.
A full and comprehensive cultural display, for all audiences, accompanies this exhibition.

Musée Jean-Jacques Rousseau
5, rue Jean-Jacques Rousseau
95160 Montmorency
Tél : 01 39 64 80 13


Claire Illouz, Edges in landscapes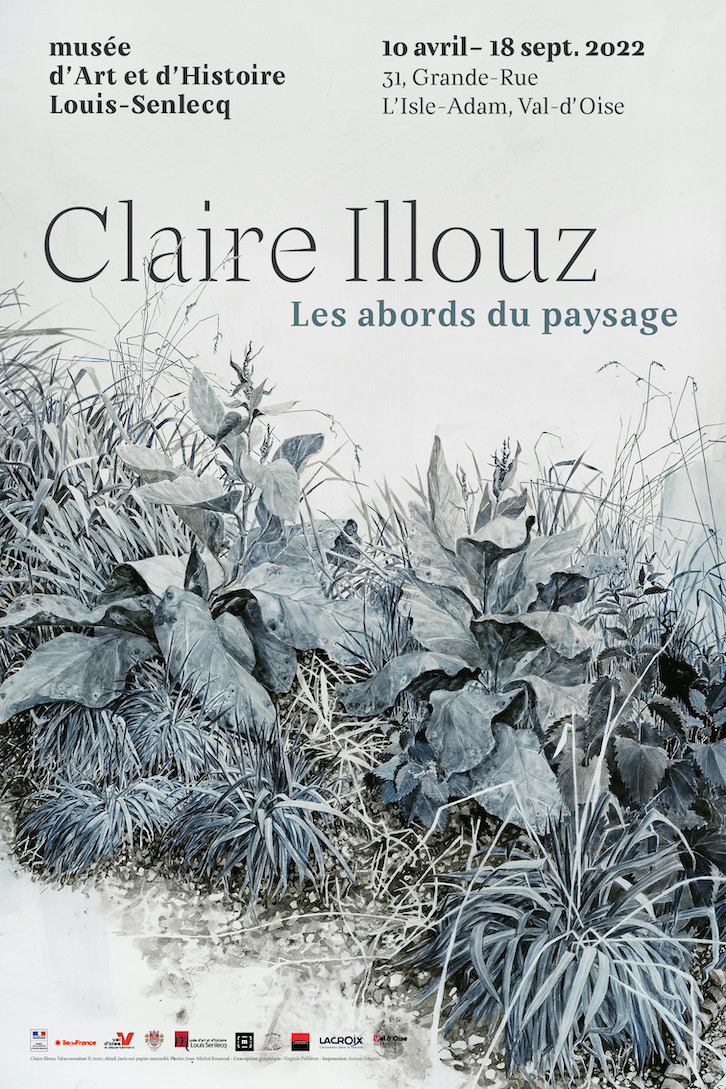 Until September 18, 2022

Le musée d'Art et d'Histoire Louis-Senlecq de L'Isle-Adam, organizes from April 10 to September 18, 2022, a temporary exhibition devoted to the work of Claire Illouz (1955-), French contemporary artist living in Chérence, a village located in the French Vexin Regional Natural Park, sixty kilometers from L'Isle-Adam.

Claire Illouz is interested in landscapes - a theme dear to the Adamoisian institution - but a somewhat forgotten landscape: thus, neglected spaces have held her attention, where nature has reclaimed its rights.
The artist shows expanses of lush green grass, multiplied in a seemingly anarchic manner. She imagines the intertwining of roots hidden underground, and objects abandoned by human beings, apparently hiding there like "modern relics". Skillfully composed, always from sketches taken from the pattern, these landscapes with "slopes" are treated with infinite delicacy and a meticulousness of line that gives these marginal spaces a rare elegance.

Although the starting point for all the artist's work is drawing (Charcoal, graphite, etc.), her visual demands are accompanied by plastic experiments that lead her to try out various media: oil paint, watercolor, ink wash, engraving (aquatint, etching, burin and drypoint).

For this exhibition, nearly 80 pieces have been brought together: paintings, drawings, prints and artist's books, either from private collections or from Claire Illouz's studio.

https://ville-isle-adam.fr/musee