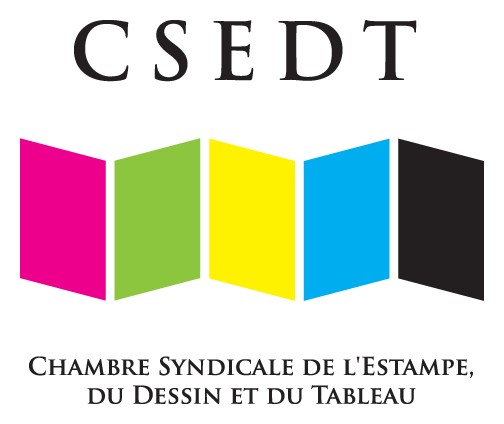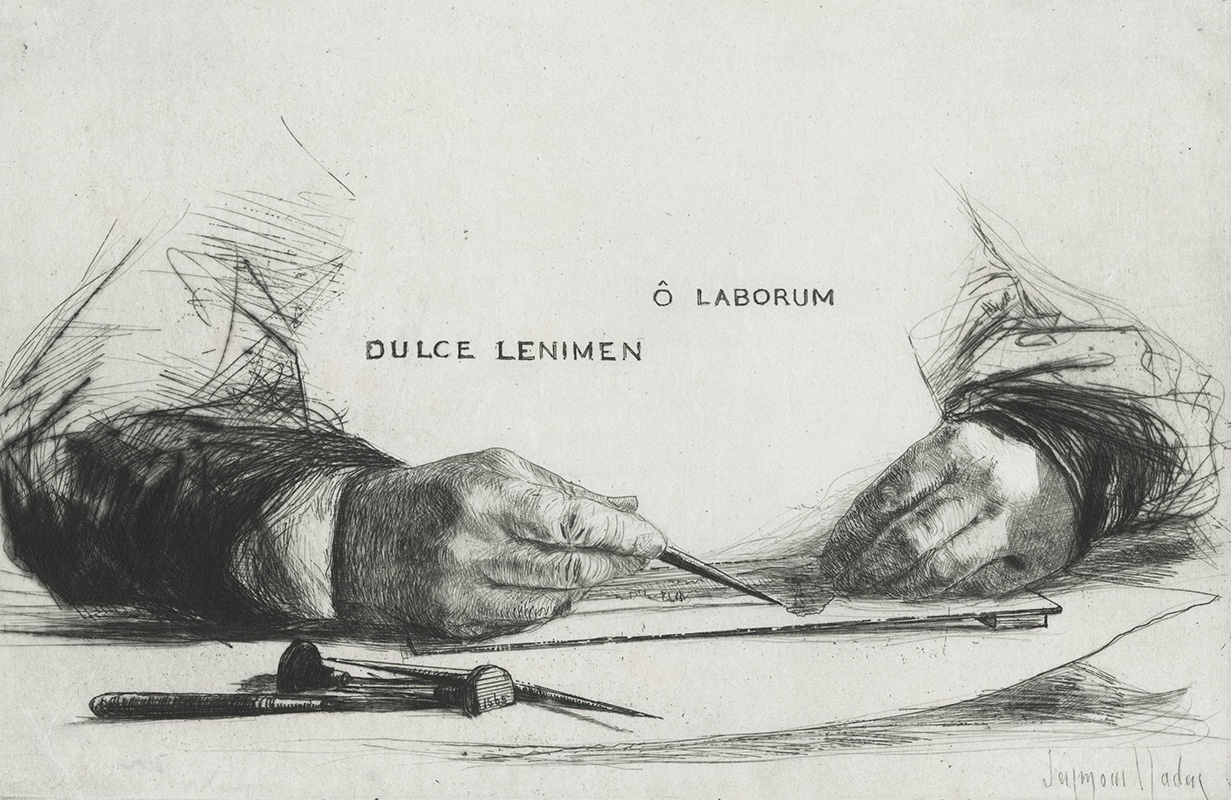 Newsletter CSEDT # 18

February 2022
Created in 1919, the CSEDT - Chambre Syndicale de l'Estampe, du Dessin et du Tableau - is a professional union that brings together galleries and experts specialized in the field of the ancient, modern and contemporary prints.


In the siprit of miscellanies, discover information about the CSEDT in newsletters: novelties, exhibitions, fairs, catalogs.
But also news primarily related to prints and drawings.
CATALOGUES
Catalogue n°114, Grosvenor Prints
We have the pleasure of uploading our new miscellaneous catalogue of over 290 items.

Highlights include:

Cover image: Puck.
Pen & ink sketch on folded letter sheet, side 155 x 100mm (6 x 4"), with printed version; Baskerville vellum wove watermark. Printed version trimmed from booklet cover. A grotesque, winged Puck, sitting on a toadstool.


Latest catalogue, the Nathalie Motte Masselink gallery
A Must-see in our gallery latest catalogue !


Giovanni Antonio Paglia Active circa 1740 Stage scenery : Elaborate fountain with multiple stone balustrades and stairs in an italian style garden.
Pen and brown ink, brown wash, within brown pen and ink framing lines.


Exhibition Nicolas Poignon, the Documents 15 gallery
Final days !
Until Saturday February 12, 2022


The exhibition « De jour comme de nuit » enters final days, unveiling recent works by Nicolas Poignon : Landscapes and urban view linocut prints as well as charcoal drawings of rocks and pebbles. The exhibition also shows some rare paintings on panels and artist's books.


Latest acquisitions, the Christian Collin gallery
Presentation of the Gallery's latest acquisitions on
15 February at 12 noon
Tomikichiro TOKURIKI (1902 - 2000), the Beach of Satta-touge, color woodblock print, circa 1940, signed, from the series "Thirty-six Views of Mount Fuji" , published by Uchida. Censorship seal Kiwame (examined). Dimensions : ôban (282 x 412 mm).


30th Engraving Prize.
Musée de la Gravure et de l'Image imprimé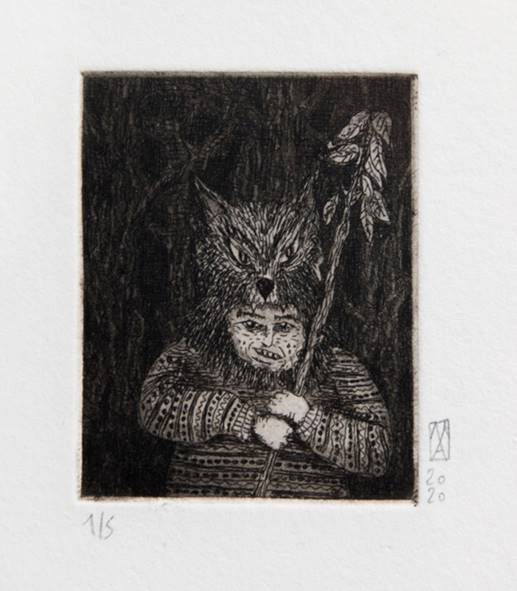 Le Prix de la Gravure et de l'Image imprimée /The Engraving and Printed Image Prize has been organized since 1989 through the support of the Minister of Culture of the Wallonia-Brussels Federation – Visual Arts Department. It is intended to encourage the practice of printmaking and printed art in the Wallonia-Brussels Federation and to offer real visibility to artists practising this discipline :
A prize and a special mention for this 30th edition:
The 30th Engraving prize was awarded to Mathieu Van Assche for his Miniatures, a series of prints begun since 2019 and still a work in progress (visual). Realized with the etching and aquatint techniques, each engraving is deliberately tiny (plates ± 4×5 cm). Onlookers will be given access to a small window on a imaginery world only if they take the time to approach and observe.

A special mention was given to David Poret for his "Chapels" set.These porcelain prints are portraits made using the traditional drypoint etching technique. The semiotic dimension of cobalt blue and white remind the artist of the Chinese porcelaine or Delft tiles history.

Centre de la Gravure et de l'Image imprimée
Rue des Amours, 10
7100 La Louvière
Belgium

To learn more:
Exhibition Charles Donker
"D'abord regarder/ looking carefully"
the Custodia fondation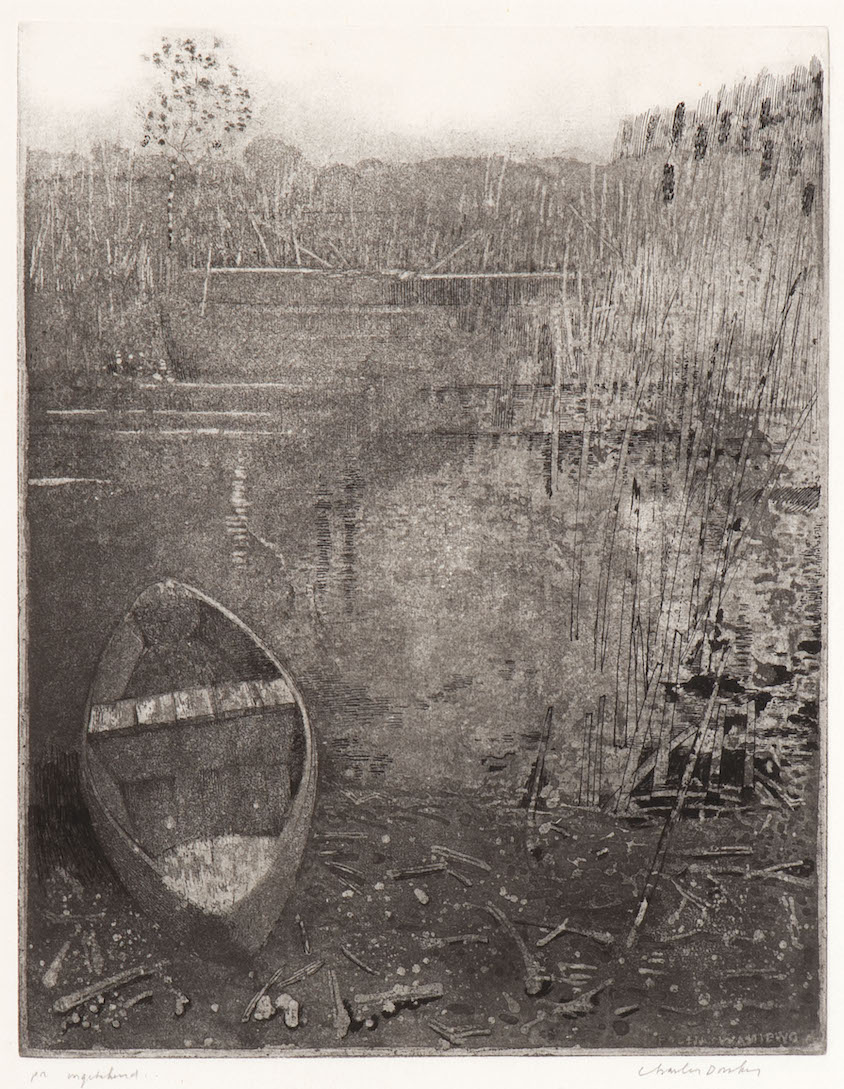 Charles Donker's renowned technique and refinement and considered to be the artist's trademark, ( born in1940 in Utrecht) rank him among the greatest contemporary Dutch graphic artists.The Custodia fondation owns a large selection of his engraved body of work, but has also unveiled for the first time, some thirty drawings and watercolors. All of artist's works on display retrace his fifty-year career.

The Custodia Fondation / Frits Lugt's collection
121 rue de Lille
75007 Paris
Fondation Custodia

Visual : Small Boat in Waniewo, Poland, 1992
Etching and aquatint, reworked with pen and Indian ink.
252 × 201 mm
Ger Luijten's collection, Paris
Illuminated tarot cards
Musée français de la carte à jouer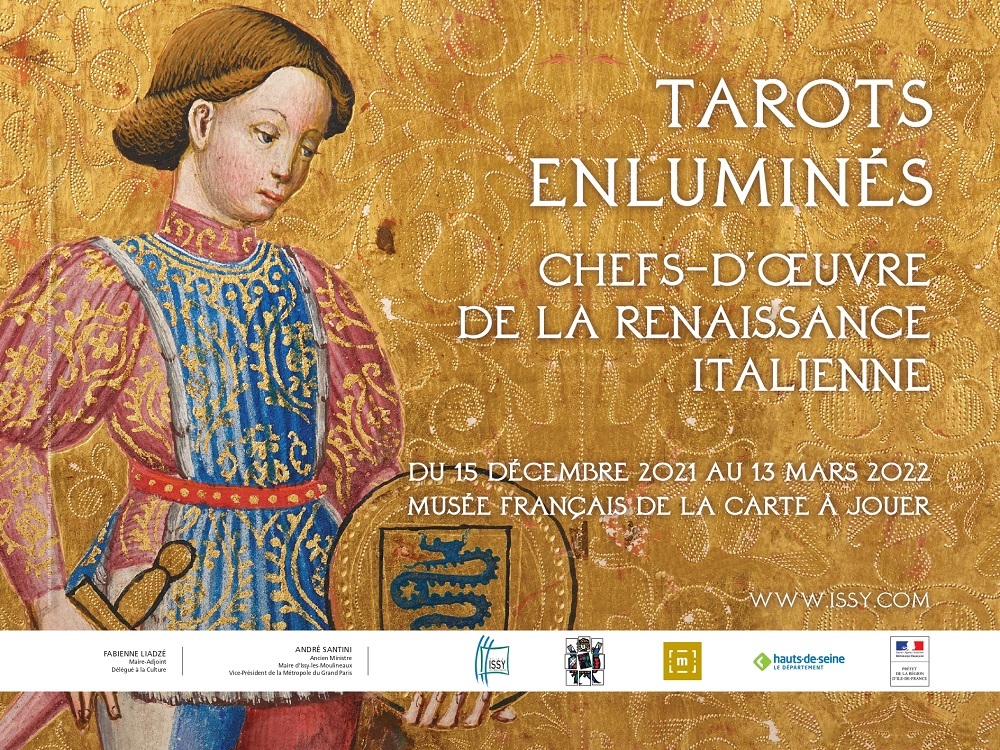 The illuminated tarots of the 15th century are fascinating. A fine workmanship, a richness of colors, embossed on golden bottom, make illuminated cards works of art in their own right, considered as both playing cards and miniatures.

As luxury items, they have been better preserved than ordinary printed tarot cards. Dominated by the cards painted by Bonifacio Bembo and his workshop for the court of Milan in the mid-fifteenth century, illuminated tarot cards were also made for other production centers, such as Ferrara or Florence. The emergence on art market and the acquisition by the Musée de la Carte à Jouer of a superb Chariot, one of the assets of the tarot, totally unpublished, has shaken up attributions made until then.

This is a new perspective offered by the exhibition organized around the Chariot tarot card and its " Polish sisters", exceptionally loaned by the National Museum of warsaw. (extract from the press kit).

The exhibition displays more than 70 works on loan from France and abroad.

The exhibition is accompanied by a richly illustrated catalog co-published with Liénart Publishing house and an international symposium. Thierry Depaulis, the scientific curator, is a recognized specialist in the history of tarot, author of the catalog "Tarot, jeu et magie", which accompanied the memorable exhibition at the Bibliothèque nationale in 1984-85 and, more recently, the book" Le tarot révélé / the tarot revealed": a history of tarot according to supporting documents, published in Switzerland in 2013.


Le musée français de la carte à jouer
16 Rue Auguste Gervais
92130 Issy-les-Moulineaux