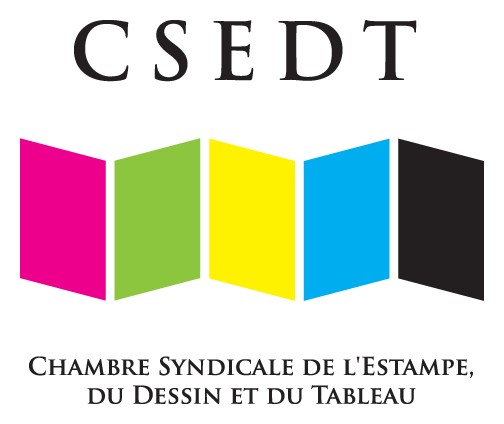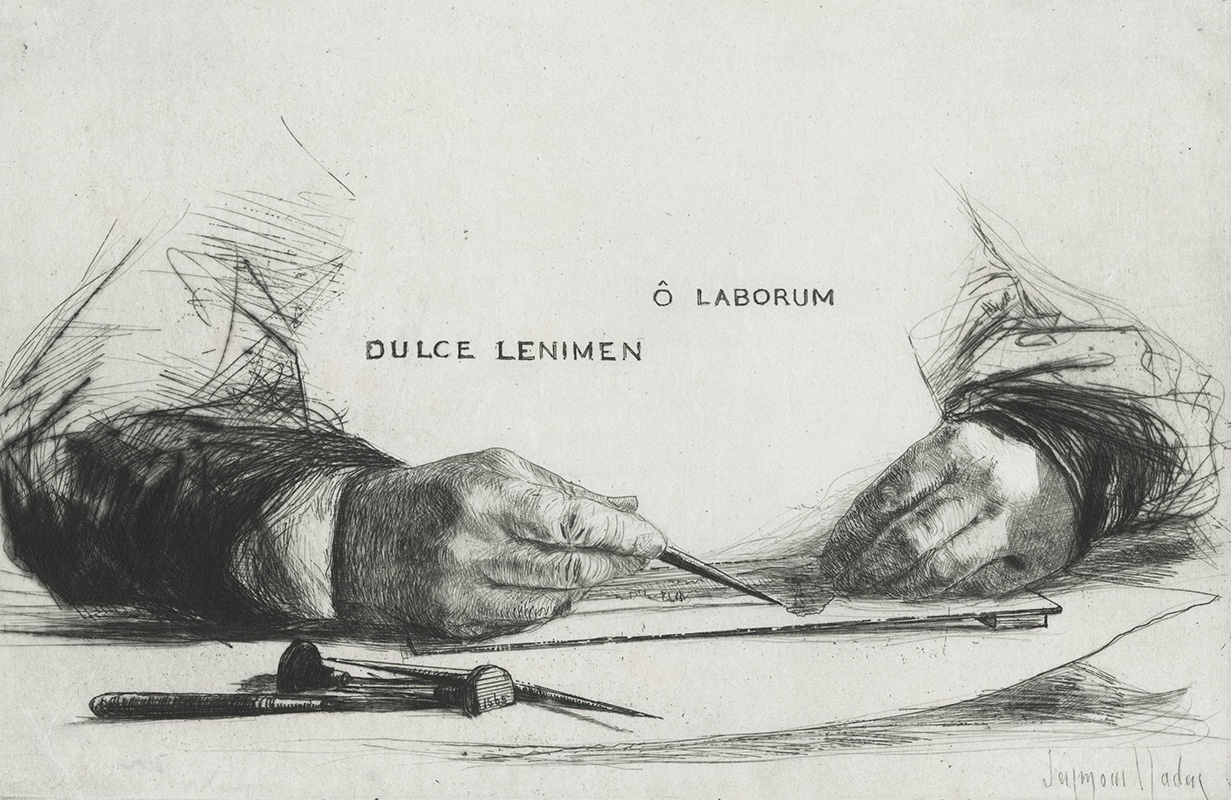 Newsletter CSEDT #
September 2020
Created in 1919, the CSEDT - Chambre Syndicale de l'Estampe, du Dessin et du Tableau - is a professional union that brings together galleries and experts specialized in the field of the ancient, modern and contemporary prints.
In the siprit of miscellanies, discover information about the CSEDT in newsletters: novelties, exhibitions, fairs, catalogs. But also news primarily related to prints and drawings.
Notice of call for applications for the creation and production of the CSEDT greetings card for 2021
Until 15th of october !

Within the scope of its new communication, the CSEDT wishes to have its own next Season's greetings card made by a professional plastic artist - engraver. Topics may be freely chosen. However, this holiday card should reflect the New Year's celebrations and the wishes conveyed...


Grosvenor prints, catalog n°103
We have pleasure in issuing Cat103. A listing focussing on satire, including the likes of Cruikshank, Bunbury, Heath, Gillray and many more. Some highlights include a framed stipple after John Boyne's 'A Meeting of Connoisseurs', 'The Comet' by James Sayers and a satirical portrait of General Sir David Dundas.


Erro Exhibition, L'Estampe gallery
L'Estampe gallery, established since 1979 on the quays of the Bateliers in Strasbourg, exhibits from September 18 to October 18, 2020 the artist ERRÒ.

The gallery pays tribute to the rich collaboration it has maintained with the artist for 10 years now by presenting paintings, collages and his latest editions of aquaprints. …


Exhibition, Theater and Costumes, the Arenthon Gallery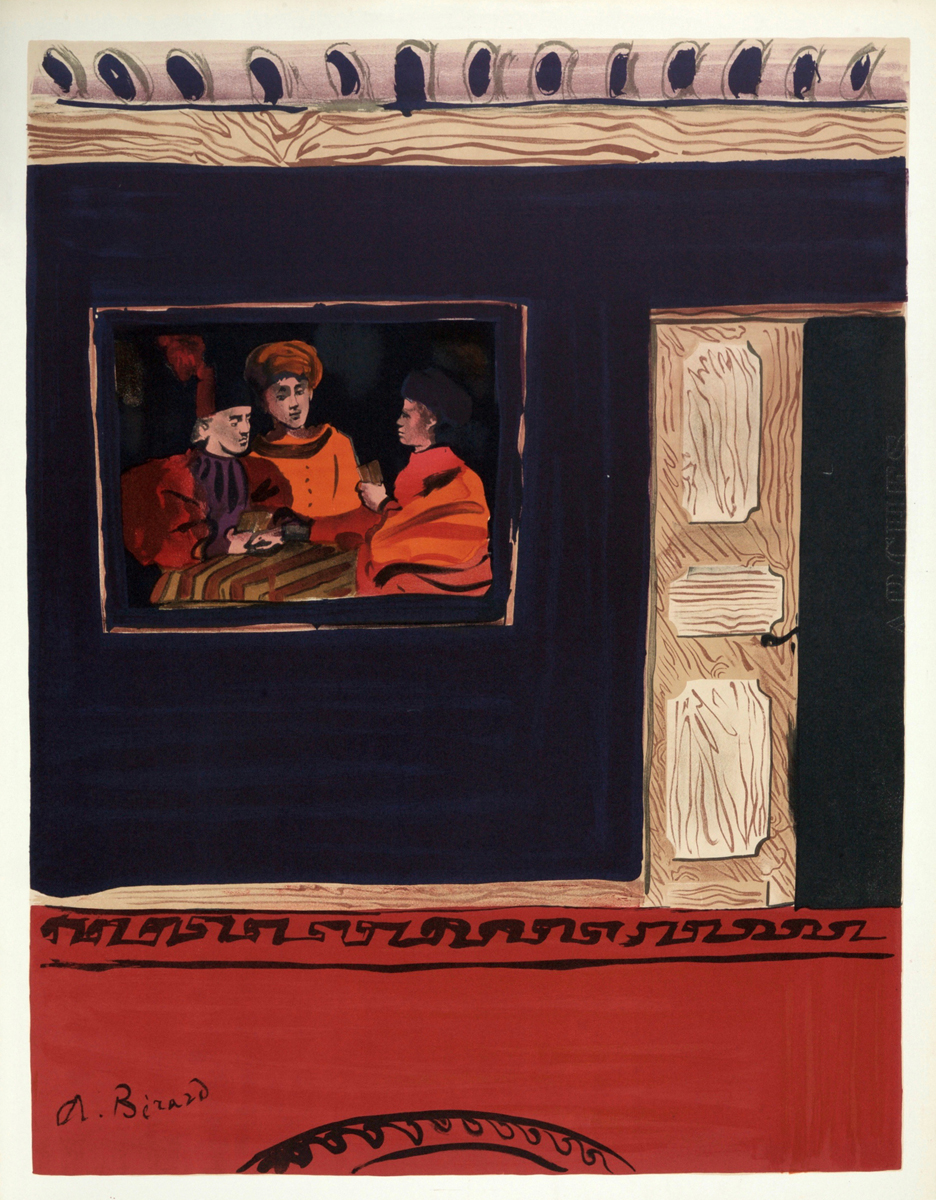 Christian Bérard, La Partie de Cartes/ the card game, Lithograph in colors, on Arches paper 67 x 52 cm. Signed in the plate
Exhibition from september 12, 2020 until october 31, 2020

The Arenthon gallery is pleased to present its fall season exhibition, Theater and Costumes.
The exhibition brings together works by artists who have worked around the theater, both in theme and in practice.


Lucile Piketty exhibition, the Documents 15 gallery
Exhibition from September 18 to October 17, 2020

The work of Lucile Piketty will be presented for the first time by the Documents 15 gallery.

"En aucun lieu" brings together the latest works of this young artist who explores different media (lithography, woodcut, mezzotint, pastel, painting ...) to take us into her world apart, very vegetal, where she features the women of her family.
Exhibition from September 18 …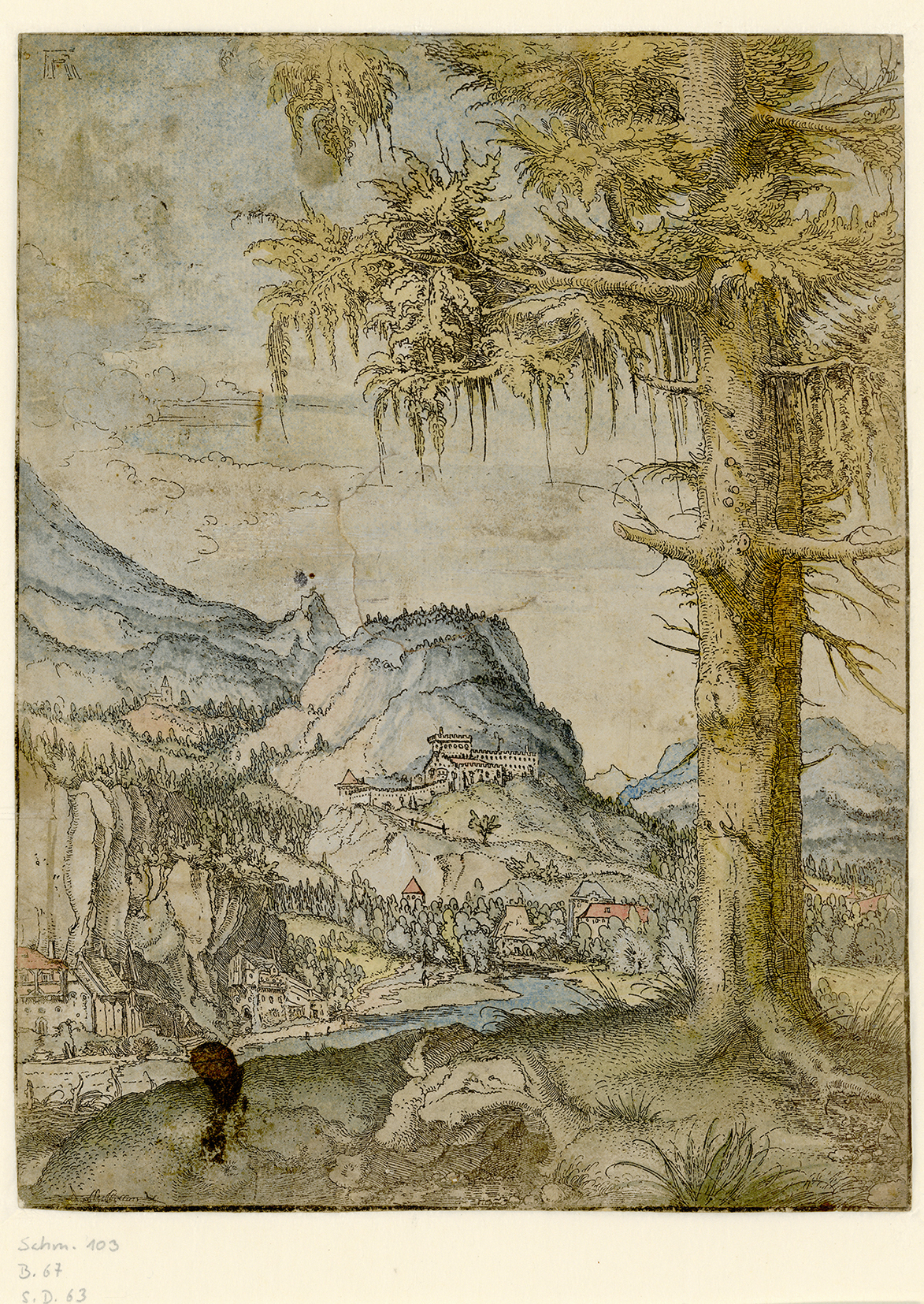 Curators of the exhibition :

Hélène Grollemund, in charge of collections at the Graphic Arts department, the Louvre Museum; Sėverine Lepape, director of the Musée de Cluny- national Museum of Middle Ages; Olivia Savatier Sjöholm, curator at the Graphic Arts department, the Louvre Museum


EXHIBITION CATALOG, under the leadership of Hélène Grollemund, Séverine Lepape and Olivia Savatier Sjöholm, in collaboration with Christof Metzger and Julia Zaunbauer. Louvre Museum publishing / Liénart publishing house co-edited. 384 pages, 275 illustrations, 39 €.


The Louvre Museum Exhibition
From October 1, 2020 to January 4, 202.
Sully Rotonde (North and South)
Albrecht Altdorfer
A German Renaissance Master
Painter, draughtsman and engraver active in Regensburg, Albrecht Altdorfer (ca.1480-1538), a major 16th-century German artist, remains less renowned than other masters of his generation, such as Albrecht Dürer, Lucas Cranach or Hans Baldung Grien.
This monographic exhibition, organized in close collaboration with the Vienna's Albertina Museum, has aimed to present for the first time to French public, the rich diversity of Altdorfer's body of work by placing it in the context of the German Renaissance.

Closely linked to humanist circles, Albrecht Altdorfer is both highly original, endowed with a great capacity for formal invention and iconographic, and remains perfectly aware of the artistic creation of his German and Italian contemporaries.

The exhibition layout, gathering more than 200 works (paintings, drawings, engravings, sculptures and pieces of art), is primarily chronological, and features thematic sections devoted to the major commissions of Emperor Maximilian, as well as to goldsmith's trade, landscape and architecture, in which Altdorfer was a pioneer.