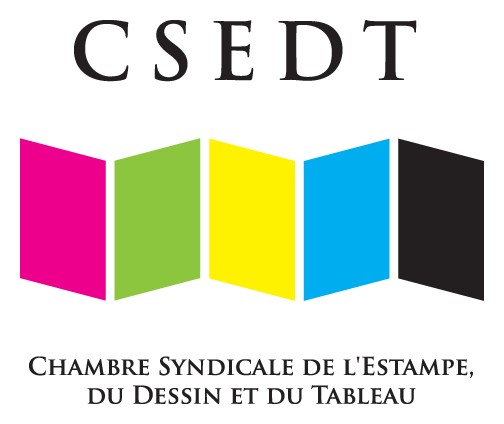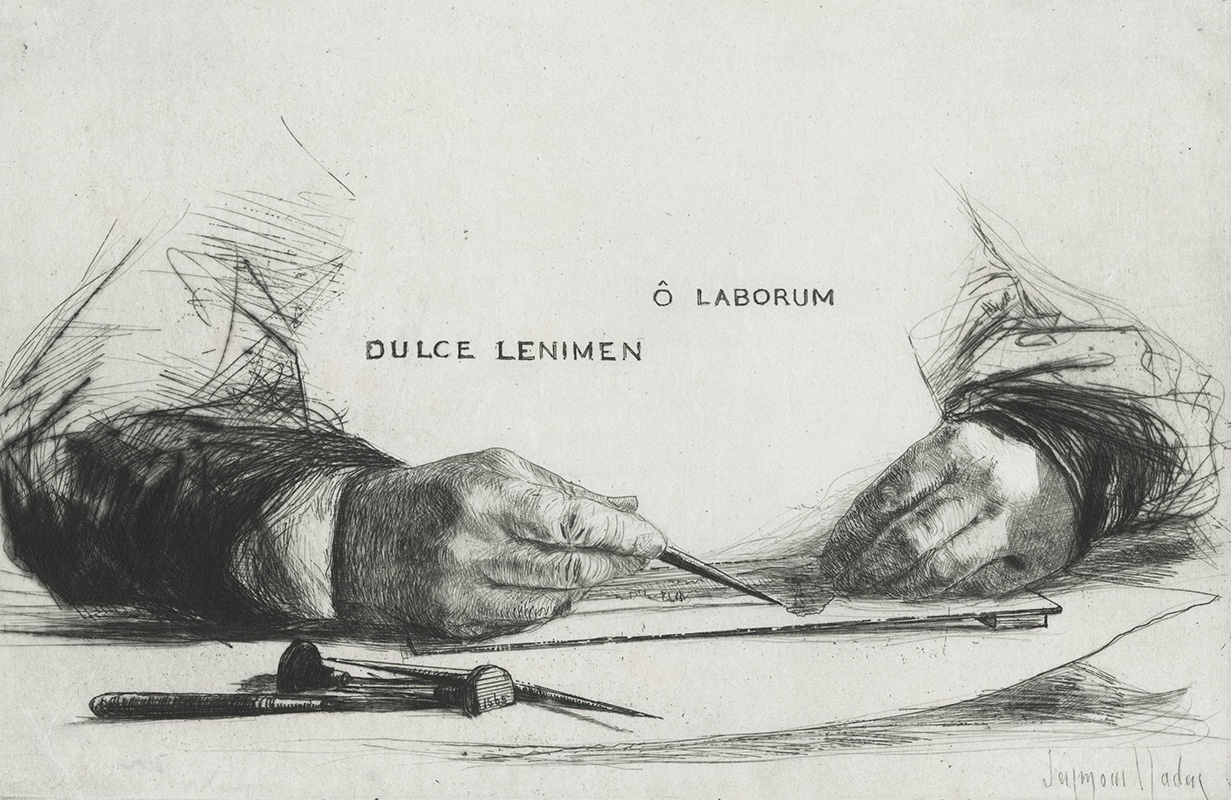 Newsletter CSEDT #

August 2020

Created in 1919, the CSEDT - Chambre Syndicale de l'Estampe, du Dessin et du Tableau - is a professional union that brings together galleries and experts specialized in the field of the ancient, modern and contemporary prints.
In the siprit of miscellanies, discover information about the CSEDT in newsletters: novelties, exhibitions, fairs, catalogs. But also news primarily related to prints and drawings.
Notice of call for applications for the creation and production of the CSEDT greetings card for 2021
Within the scope of its new communication, the CSEDT wishes to have its own next Season's greetings card made by a professional plastic artist - engraver. Topics may be freely chosen. However, this holiday card should reflect the New Year's celebrations and the wishes conveyed...


Rare Book and Print Fair, 18-20, september, 2020
Mark your calendars!

Prints and drawings will be on display alongside old and antique books at the Grand Palais from September 18 to 20, 2020 and the CSEDT galleries will be delighted to welcome you.

Opening by invitation on September 17. Detailed programme, list of exhibitors on the website:

Salon du livre rare et de l'estampe


Grosvenor prints, catalog n°102
We have pleasure in issuing Catalogue 102.


An exciting collection of over 200 items including portraits, topography, ephemera and decorative items including some Richard Gaywood's.


Read more
Marcel Gromaire - Eugène Leroy, the birth of a Museum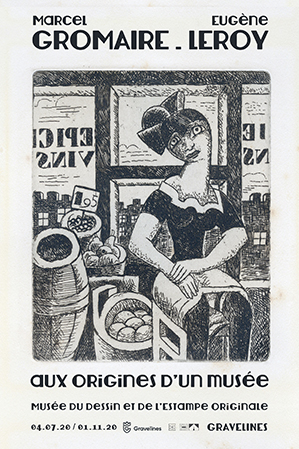 The exhibition shows a selection of these prints and drawings.


july 4, 2020 - november 1, 2020
The Gravelines Museum
As early as 1976, before the very existence of the museum, the Gravelines Group convinced town to acquire Marcel Gromaire's etchings.

In 1978, the association supported the project of a museum and the embryonic plan for a municipal collection, offering the city the prints of an eminent group member, Eugène Leroy. Finally, in 1980, the group bought the Gromaire illustrative prints and woodcuts, namely 82 prints, to which it donated to the future " Drawings and Original Prints Municipal Collection ".

Thanks to the ongoing support of Albert Denvers, Mayor of Gravelines, the Museum of Drawing and Original Print was inaugurated in 1982; then in 1994, François Gromaire offered the Museum, another set of 47 drawings.
July 15, 2020 - October 12, 2020
National Museum of Asian Arts – Guimet
Mount Fuji, a source of inspiration for many artists, dominates the landscape of the Japanese archipelago. This figure aroused the first transcriptions of atmospheric variations by Hokusai, almost half a century before the lightning effects of Monet and Sisley. Considered as a pure triangle, the mount Fuji is an iconic element in Japanese printmaking and later in the early days of photography.

Eternal on its sides, the subject of snow challenges artists to use the paper left in reserve to transcribe the suffocation of nature and its sounds, just as the impressionists inspired by the "snow country" would do decades later.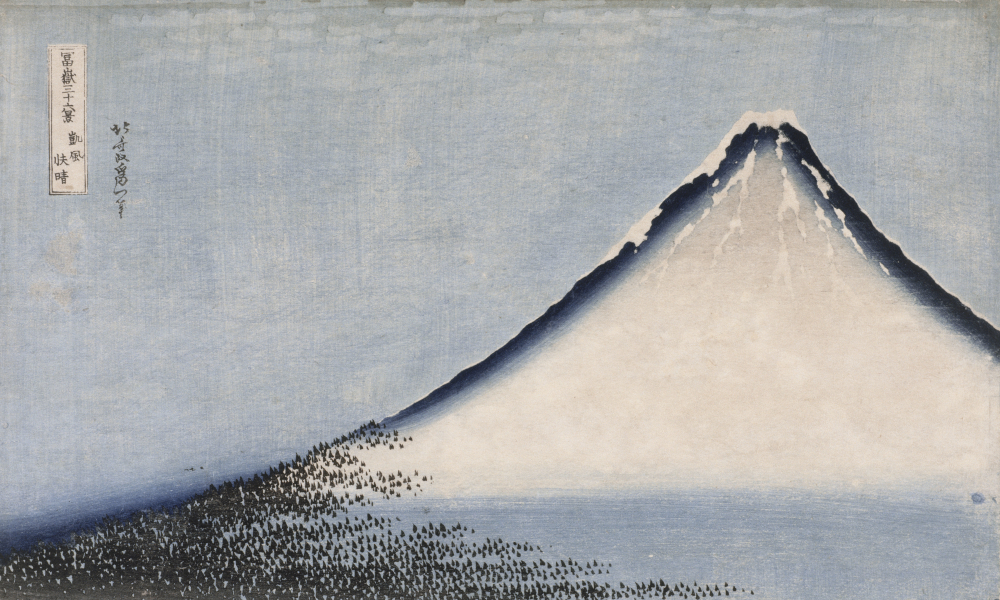 Illustration : Blue Mount Fuji (detail), from the series Thirty-six Views of Mount Fuji, Katsushika Hokusai, circa 1832-1835, nishiki-e print, purchase in 2003, MA8149

Publication : Fuji, Snowcountry, catalog co- published with the RMN-GP, 88 pages, 13,50 €


Drawing the human figure in Italy (1450-1700)
Until september 6, 2020
Custodia foundation
The Custodia foundation exhibits 86 of the 600 Italian drawings it preserves, most of which were collected by Frits Lugt only within half a century. Works by artists from the Renaissance to the Baroque, including Filippino Lippi, Andrea del Sarto, Federico Barocci, les Carracci, Palma il Giovane or Guercino are on display at the foundation.


François Depeaux, the man with 600 paintings
July 11-15 November15, 2020
The Rouen Museum of Fine Arts
The museum proposes to explore the life of a prominent figure in the Impressionist movement: the coal magnate François Depeaux (1853- 1920). A compulsive buyer, this industrialist from Rouen owned nearly 600 paintings and drawings, including up to 55 Sisley, 20 Monet, but also masterpieces by Renoir, Toulouse-Lautrec, Pissarro…


Alfredo Müller, European artist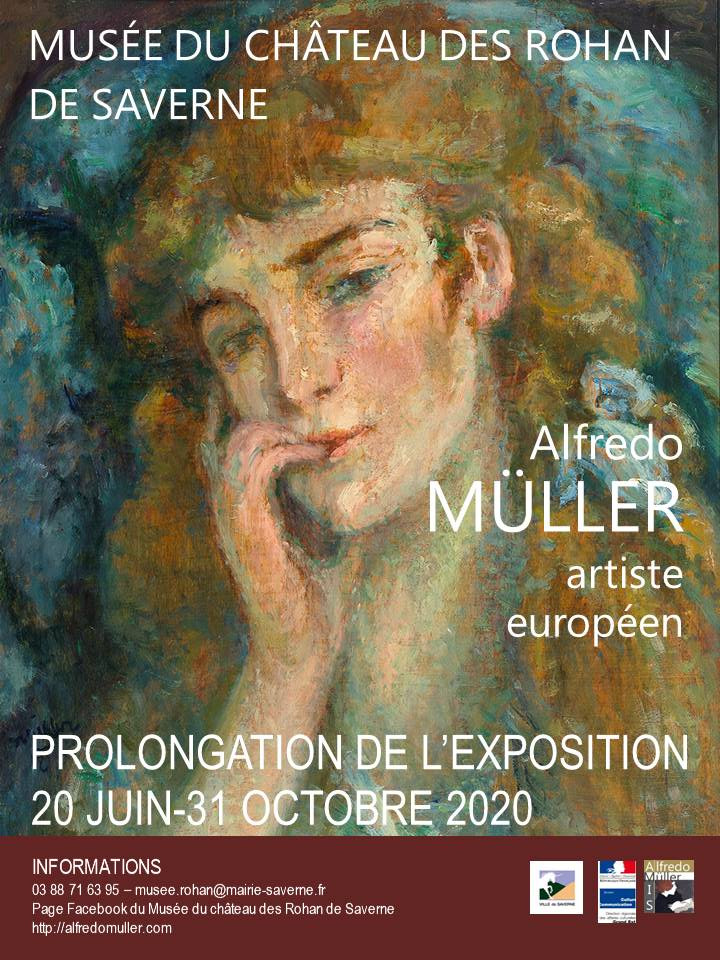 Curator of the exhibition : Hélène Koehl, chairwoman, the friends of Alfredo Müller.
At the reception desk, a small catalog of the exhibition along with many other publications by Les Amis d'Alfredo Müller are available.


Exhibition Alfredo Müller
june 20 - 31 october 31, 2020
the Rohan Castle Museum in Saverne

Alfredo Müller, painter and engraver was born in Livorno in 1869 and died in Paris in 1939, was a european. His family history was European, his European journey has made him an eternal foreigner, his European convictions have clashed with identitarian reflexes of his contemporaries. His work reveals his loyalty to his masters, his insatiable curiosity for new trends and his taste for experimentation.

The exhibition bringing together seventy works, is a joint undertaking of the association "Les Amis d'Alfredo Müller" and the Rohan Castle Museum in Saverne. (67)
In the land of monsters. Léopold Chauveau (1870-1940)
March 13 - September 13, 2020
The Orsay Museum
In parallel with his profession as a medical doctor, forced on him by family obligation but which he did not enjoy and as a self- taught artist, Léopold Chauveau took refuge in a strange artistic universe, rather singular yet original.

A sculptor, illustrator and author of books for adults and children, he long remained forgotten in art history before a donation from his grandson to the Orsay Museum in 2017 (18 sculptures and 100 drawings) brought his name back into the limelight.

An atypical personality, Chauveau was introduced to sculpture around 1905 while he had been practicing medicine for several years. From 1907 onwards, monsters became a leitmotif in his creations, both in sculpture and drawing.

His hybrid creatures were often endearing, clumsy and as if they felt surprised by their own existence.
Seeming to come out of his unconscious, they constitute for Chauveau real companions, the people of an imaginary world in which he would find refuge. In spite of their singularity, the artist's sculpted monsters could form part of a genealogy of art history, such as medieval gargoyles or Japanese influences.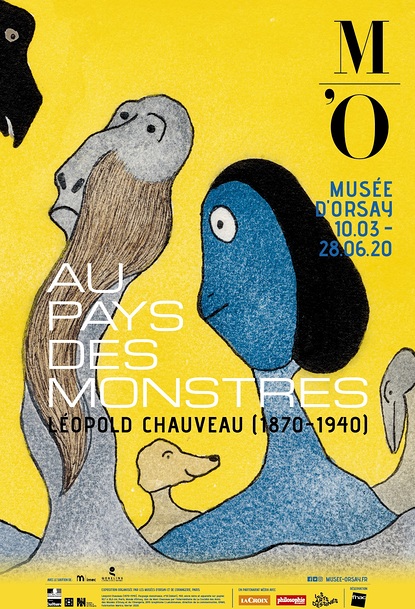 In his drawings, Chauveau adopts a synthetic, precise and incisive stroke to portrait his characters in a naïve style, with simplified yet explicit settings.
His compositions reflects the narrative and sometimes dramatic dimension of his series (...)

Curators
Ophélie Ferlier-Bouat et Leïla Jarbouai, curators at Orsay Museum

Catalog of exhibition
Léopold Chauveau. Au pays des monstres
Co-publishing Orsay and Orangerie Museums / RMN-Grand Palais