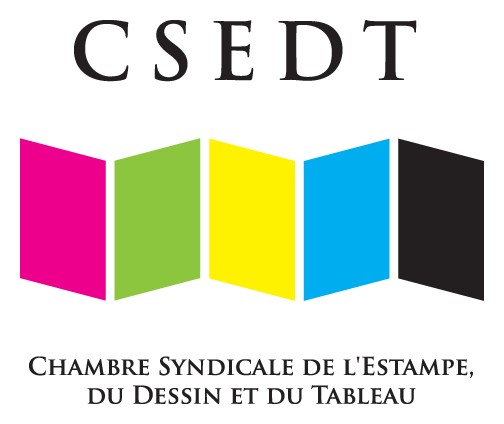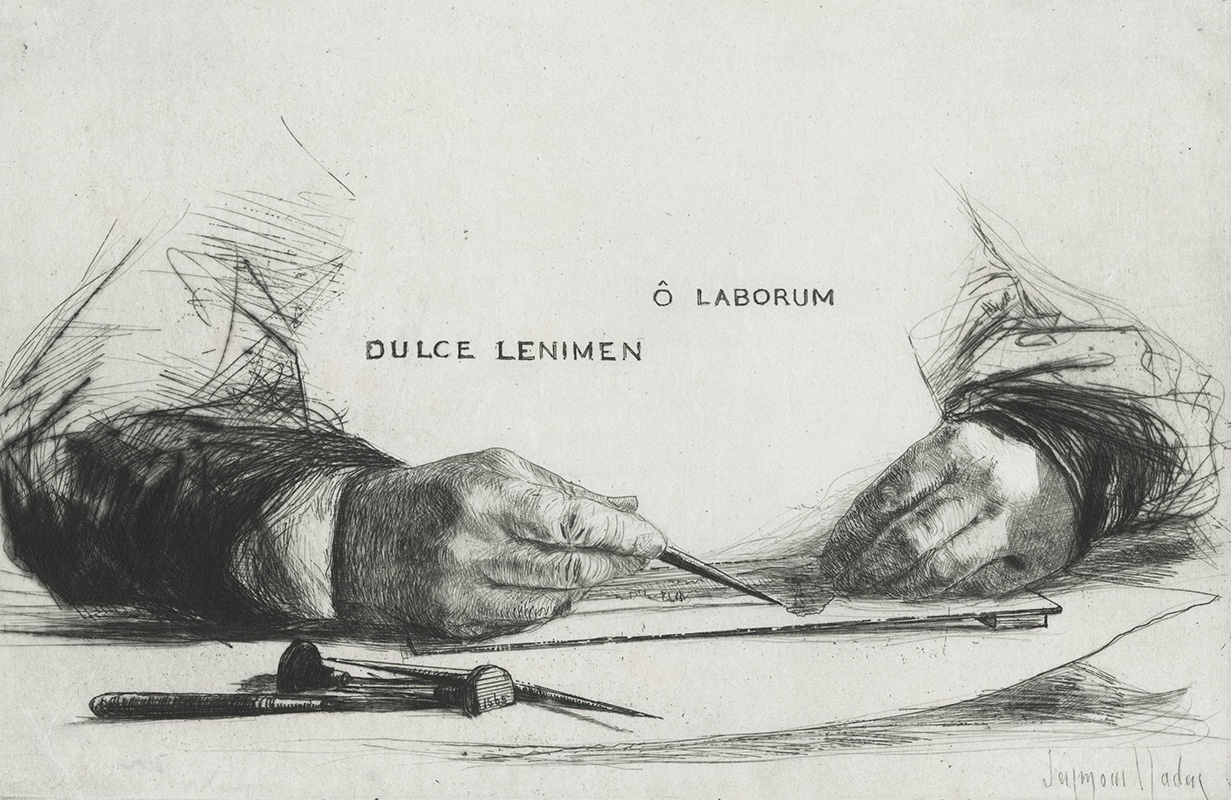 Newsletter CSEDT # 3
April 2020

Created in 1919, the CSEDT - Chambre Syndicale de l'Estampe, du Dessin et du Tableau - is a professional union that brings together galleries and experts specialized in the field of the ancient, modern and contemporary prints.
In the siprit of miscellanies, discover information about the CSEDT in newsletters: novelties, exhibitions, faits, catalogs. But also news primarily related to prints and drawings.
Galleries of CSEDT ...
In compliance with COVID -19 control measures, the CSEDT galleries are closed to the public. However, a large number of them continue their distance selling business.
You can directly access their website on the links below :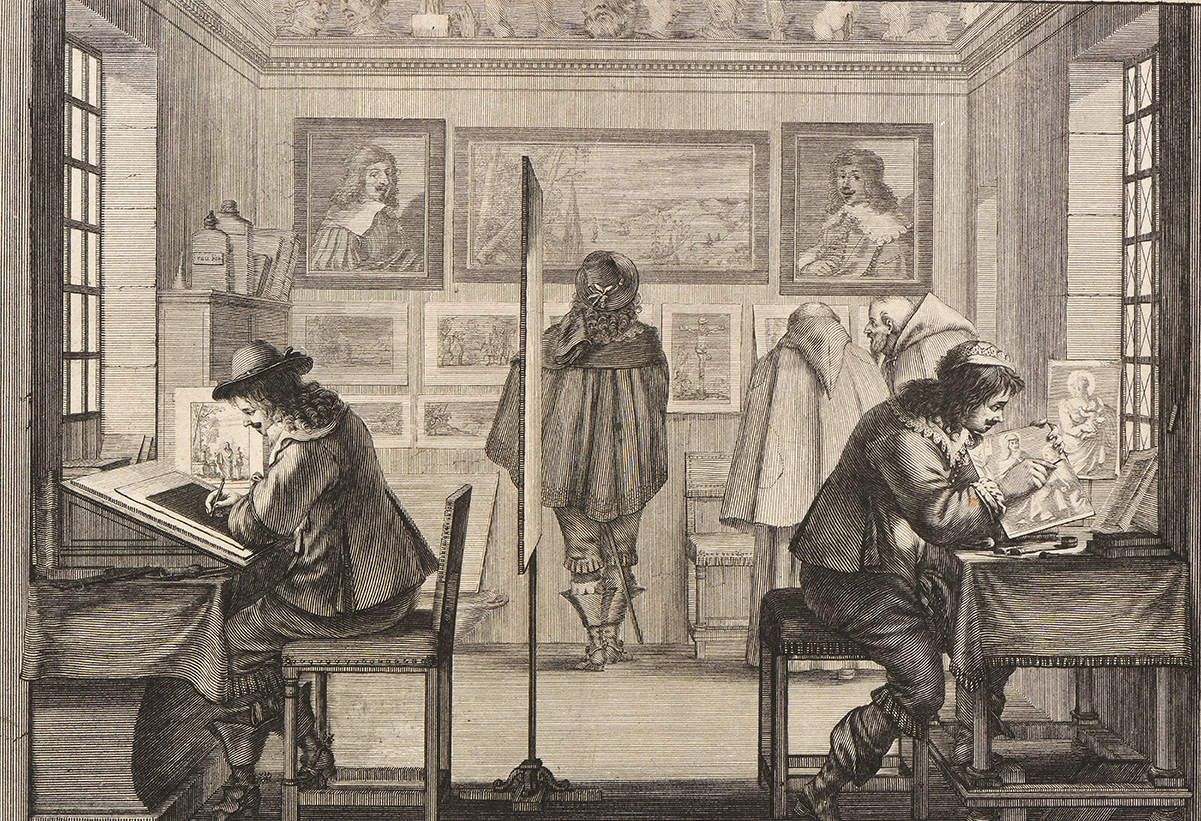 Latest catalog, april issue, Martinez D. gallery
Martinez D. gallery invites you to discover its newest catalog of drawings :


visual : Sakti BURMAN (Born in Calcutta (India) in 1935).
Animal characters.
H495 x W635 mm. Watercolor and black ink on cardboard paper. Signed lower left "Sakti Burman" in black ink. Good condition


The Pope's caravan by Hélène Bonafous-Murat

Roma, January 1669. In a room at a Jesuit college, an old man is dying. Leone Allaci, a fervent Roman Catholic, was one of the greatest scholars of his time. As his last strength escapes him, he revisits an episode in his life that permanently shook his fierce certainties.

In 1623, he was entrusted with an incredible mission : appointed legate of Pope Gregory XV in Heidelberg, his assignment was to seize its library, the treasure of this Protestant city, known throughout Europe as "the mother of all libraries".
With the help of a troop of mercenaries who are quickly joined by a few villagers fleeing the ravages of the "Thirty Years" War, he sets out to cross the Alps with a huge spoils of war ; thousands of precious manuscripts and printed works. During this perilous journey, the 196 crates are the subject of all sorts of covetousness, the troop suffers attacks and sometimes dramatic accidents.


Allacci has faith: he knows he is the repository of immeasurable knowledge and he is convinced that he is working for the glory of God. As the journey unfolds, however, he is overcome by doubt : in the person of a young girl who has joined the caravan, he finds an unlikely pupil. Through her innocence and freshness, she brings him back to his forgotten childhood, to his island of Chios, in Greece, whose strange folklore he still carries within him. Through her beauty, she lets him experience the inward conflict between the flesh and the spirit.


Le Passage Publishers
ISBN: 978-2-84742-421-8
Publication date : August 2019
Number of pages: 352
Book size: 14 x 20,5 cm
Public sale price: 19 €
Too good to be true By Jean-Louis Gaillemin
From the tiara of the Louvre Museum to the Versailles chairs, the art world has been shaken for more than a century by numerous cases of forgery which have called into question the authority of experts and merchants and have sometimes reached the most honourable institutions such as the Metropolitan Museum and the British Museum, the Louvre and the Palace of Versailles.
The press got hold of it, the public was thrilled.

From Gaugin, Otto Dix, Leonard and other "Amarna princesses" by Shaun Greenhalgh to the thousands of Russian avant-garde paintings seized in Germany, from fake Cranach, Velasquez, Frans Hals, Correge, made in Italy to the abstract expressionists concocted in Queens and sold in Manhattan by the knoedler gallery, no area of art has been spared.

The various stories discussed here seek to explain how counterfeiters go about finding the weak point of collectors and specialists and creating then the "too good to be true" object or painting of their dreams.
But sometimes all it takes is a scientific analysis or a parallel investigation of strange money movements to turn the dream into a nightmare.

Le Passage Publishers
ISBN: 978-2-84742-425-6
publication date : October 2019
public sale price : 18 €
Discover online exhibitions
The Power of drawing, masterpieces from the Prat Collection
Louis-Antoine and Veronique Prat have made valuable additions to this collection bearing their name since its inception in the 1970's and has become one of the most prestigious collection of private drawings in the world. The Prat collection focuses on illustration of the French School before 1900, and constitutes a particularly representative overview of three centuries of French art, from Callot to Seurat.

Discover online the detailed presentation through the press kits ... before you get there..

Petit Palais
The Museum of fine Arts in Orleans, France
"An outstanding exhibition, revealing the story and career path of an artist that has remained in the shadows until now. An absolutely shocking artistic investigation."

The exhibition which runs until 14th june 2020, is currently closed.

The general presentation of the exhibition and the rediscovery of an artist family can be searched out.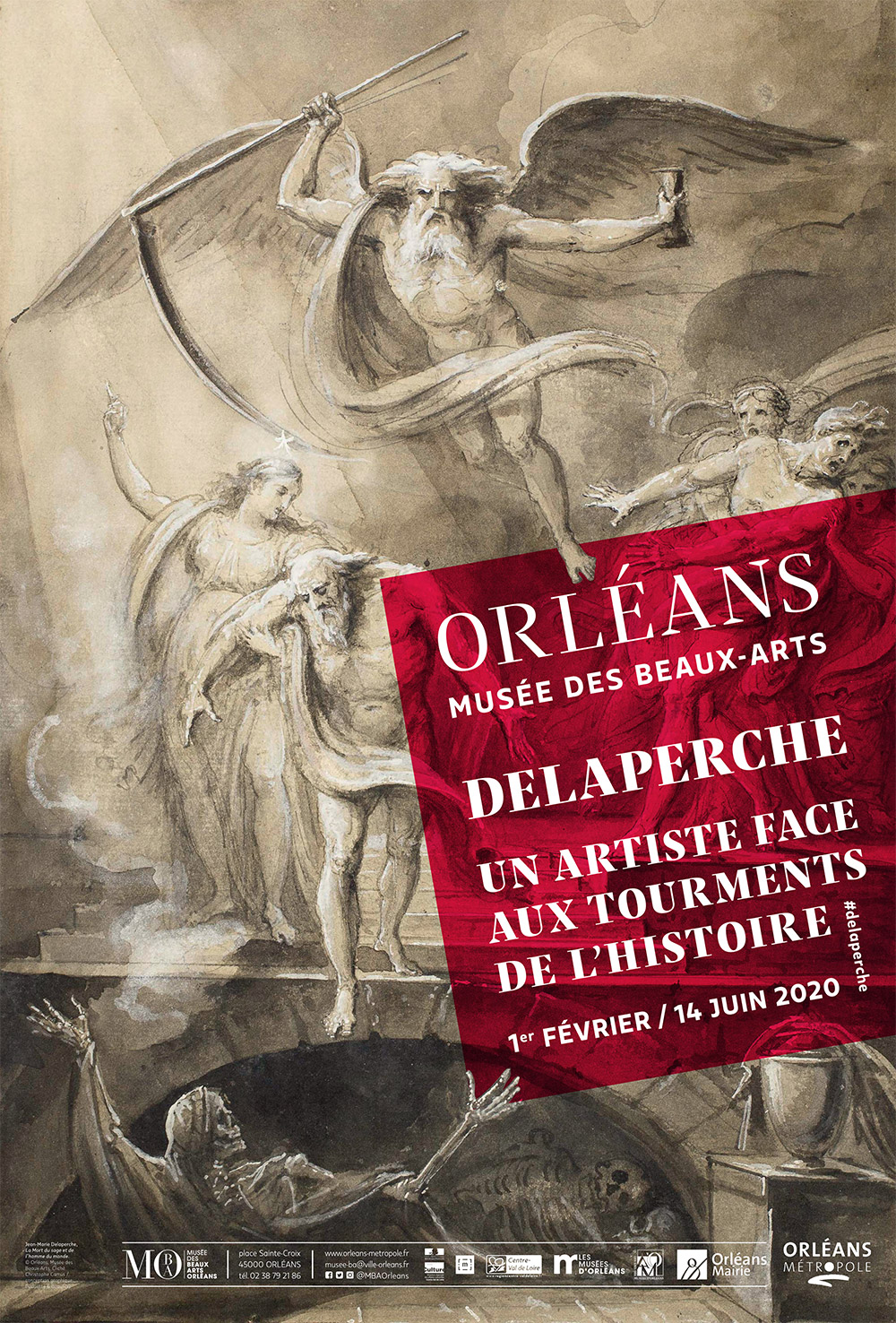 Catalog available : authors :
Olivia Voisin, Mehdi Korchane, Sidonie Lemeux-Fraitot, Anne-Véronique Raynal, Guillaume Nic can be oud, Dominique d'Arnoult, Corentin Dury, Pierre Stépanoff, Jérôme Farigoule, Marie Monfort, Christian Olivereau, Pierre Stepanoff, Olivier Rolland. Snoeck Publishing House, 376 pages, 39 €
Summer training courses Introduction to lithography with Jean-Pierre Lipit
Lithography training from July 7, 2020 to July 10, 2020
Let us dream a little.... The Drawing and original Etching Gravelines Museum, France, offers all year round introductory courses for beginners, young or old, for artists ...


Musée du Dessin et de l'Estampe originale
Arsenal, place Albert Denvers
BP 43 - 59820 Gravelines