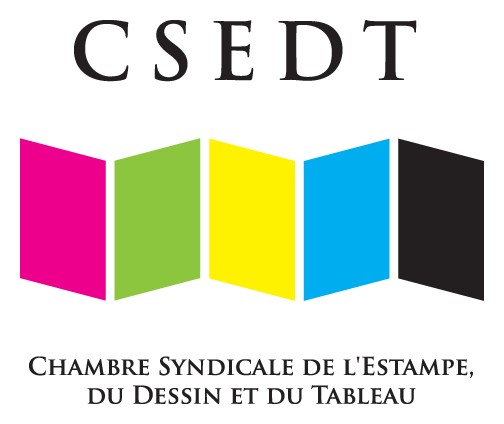 1919-2019
the csedt celebrates 100 years

!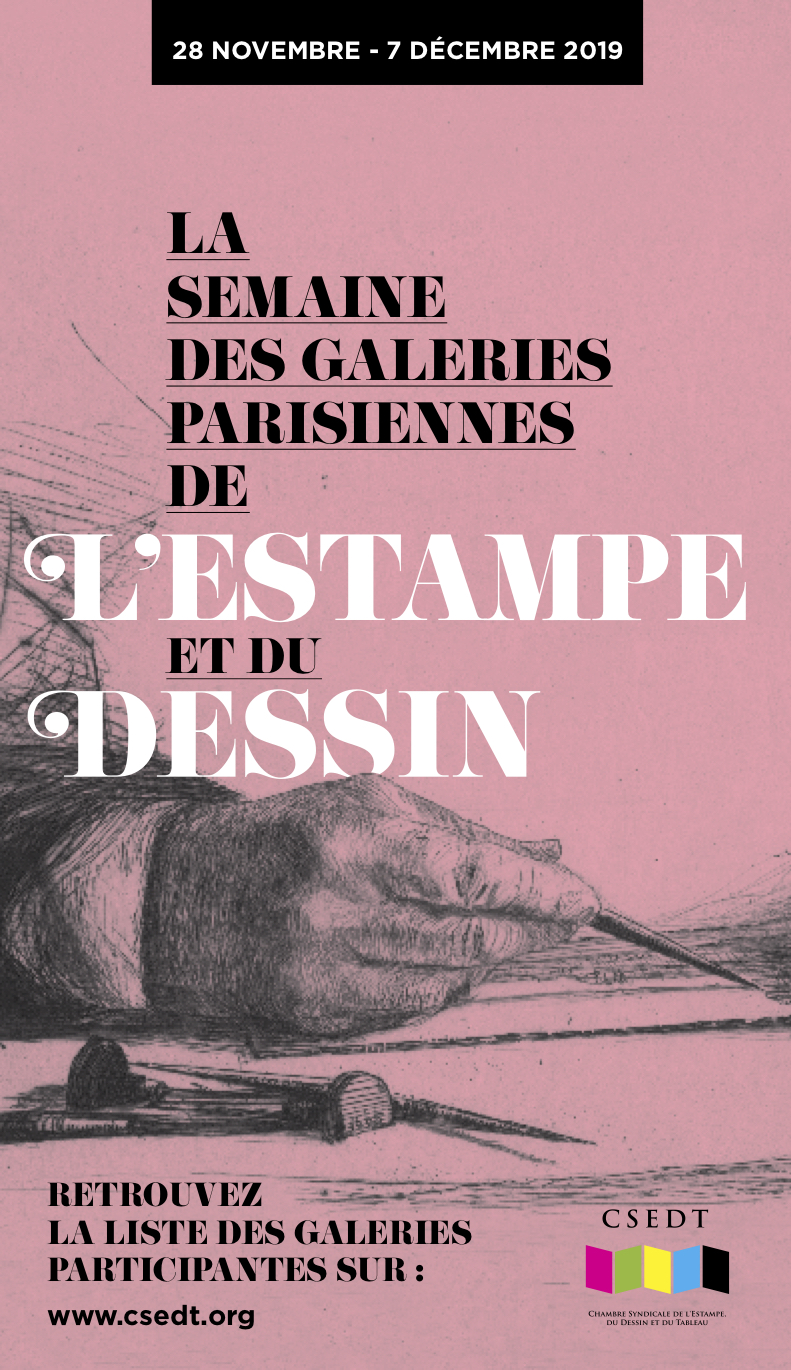 The CSEDT presents from november 28 to december 7, 2019, the second edition of "La Semaine des Galeries Parisiennes de l'Estampe et du Dessin".
Opening of the exhibition on Thursday, 28th of november from 5 to 9 pm
LIST OF PARTICIPATING GALLERIES :
Galerie Nathalie Béreau - Galerie Christian Collin - Galerie Lise Cormery - Galerie Documents - Galerie Documents 15 - Galerie Grillon - L'Atelier d'Artistes - Galerie Antoine Laurentin - Galerie Baudoin Lebon - Le Coin des Arts - Galeries Martinez D. & A. Bonafous-Murat - Galerie Martinez Fleurot - Galerie Paul Prouté - Galerie Sartoni & Cerveau - Galerie Sagot-Le Garrec - Galerie Xavier Seydoux - Slow Galerie
The CSEDT members, attending galleries boost a selection of etchings and drawings from the 15 th century to the 21st century.
To lure the public back into art galleries, dealers are banding
together and will give enthusiasts and curious onlookers the opportunity to discover the extraordinairy choice, diversity and richness of works on paper.

Collectors, should indulge themselves, nearby a passionnante expert. So far, the CSEDT has brought together professionnals in France and abroad for over 100 years.

They are specialists In their field. Both merchants with or without a frontage street Gallery and experts with auctioneers.
Thus, the diversity of CSEDT membres reflects the current practice of this profession which has been adapted to collectors and technologies related to social sites and networks.

Opening hours vary according to each Gallery.


Press release on october, 25th, 2019